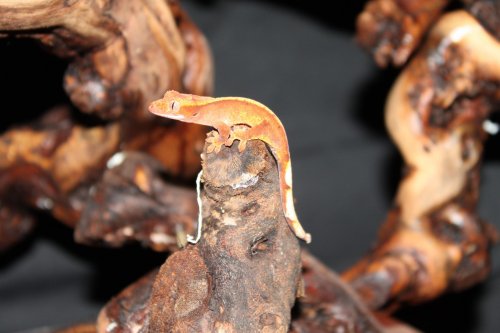 Nice little crested with a perfect, full cream back. I am a huge fan of creamy backs and this guy came from a pair that both exhibit beautiful creamy sides, and of course, nice creamy backs.
Unsexed
$120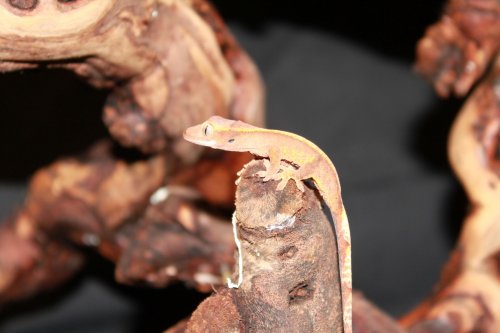 Bread with the same ideas in mind as the above little one, this one is is going to be a stunner.
$120
As painful as this is, this little man has to go in order to make space for some other, up-and-coming projects. He has gorgeous color, both during the day and night. At night, his greens are vibrant and bright and his orange and pink blotches are really starting to come in. This guy's gonna be huge!
22 gram, grande terre mix incubated male leachianus
$650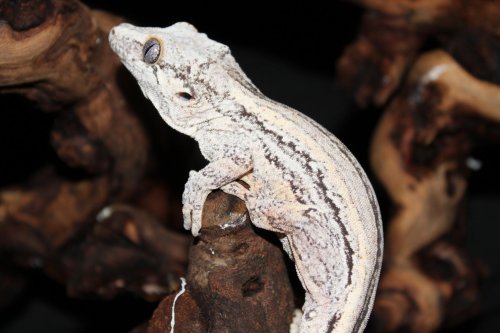 Male R. auriculatus
38 grams
Nice, nice red/rusty striping, formerly a hold back but I have since sold the high red female he was to be paired with.
$175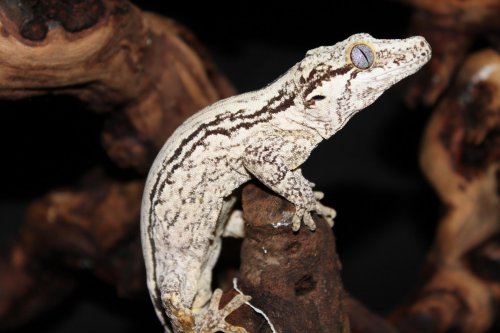 Gorgeous white and black striped female garg. This was the female that got me into gargs as I happen to be a massive fan of Black and White striped aurics.
R. auriculatus , Female
$150