Hey cham fam! Been awhile since I've updated my build thread, and since many pages of the original were related to general bioactive questions I thought I'd start up a new one containing only the build itself!
It's still a work in progress, and I'll continue to update as I go.
I'm not quite organized enough to make a step by step break down of the build (and I didnt take enough pictures in the first place!), but I figured I'd share some picture progress in the hope of inspiring others. It's been great fun!! If you have any questions, about anything I've done, please feel free to ask.
If you're interested in reading the original thread, you can find it
here
.
The terrarium itself is a 36x18x36 ExoTerra glass terrarium with the new paludarium base (more space between the bottom and lower vent strip), and I've been using Great Stuff Big Gap Filler with the no drip dispenser. In total, I've used ~8 cans for this build.
I didn't think to take any pictures of my drainage set up, but I was inspired by
@Lennoncham
's build for his cham,
Melon
, and did something very similar.
Hindsight #1: I feel like I should have affixed some cut-to-size eggcrate on the walls to provide additional structural support, a lattice to tie things to while foam cures, and an additional material for the foam to affix to. I've noticed some minor peeling around the edges, and I'm mildly concerned for the longevity of the build!
Placement of the larger focal pieces, with the terrarium still on it's right side: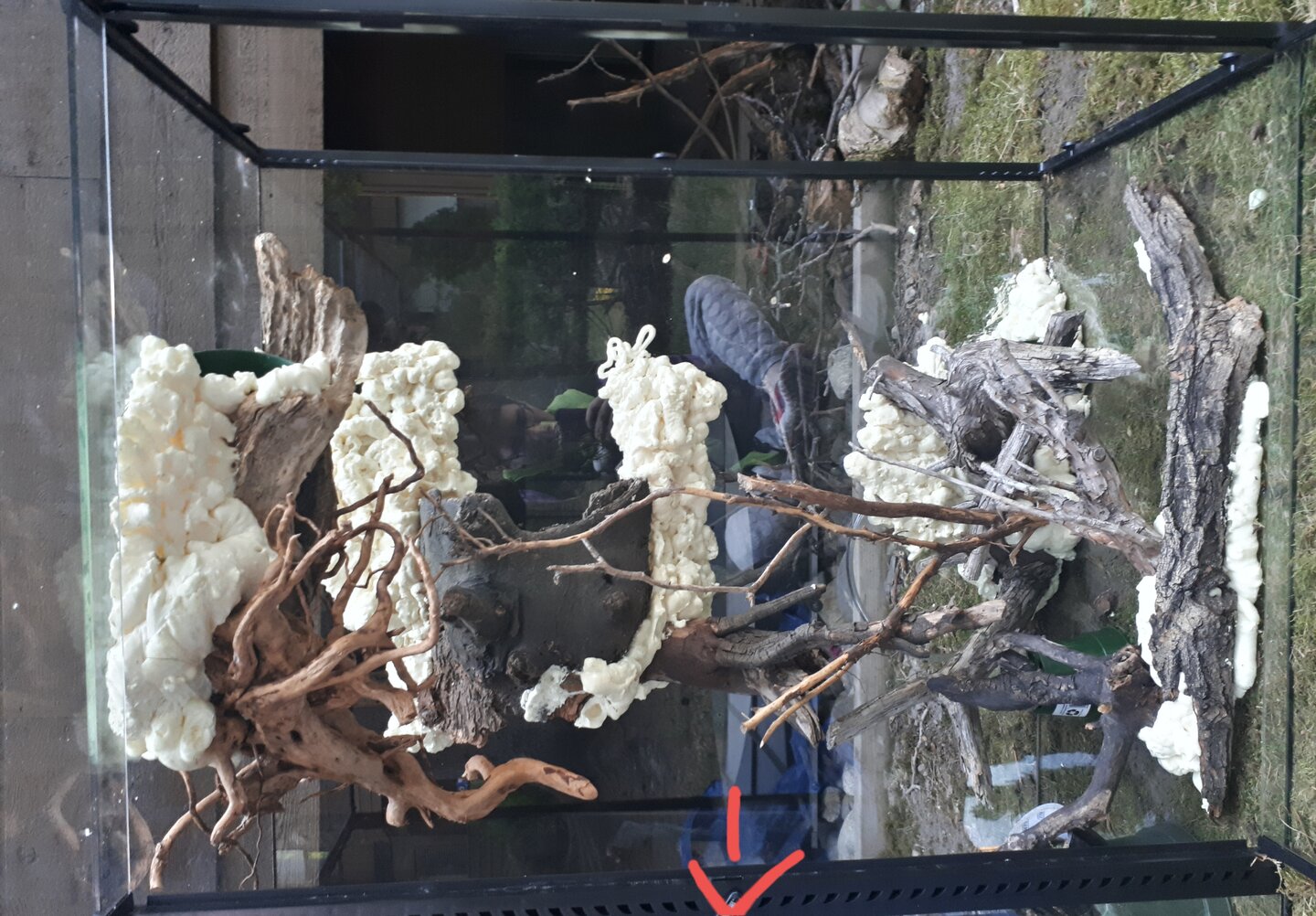 With filled in background: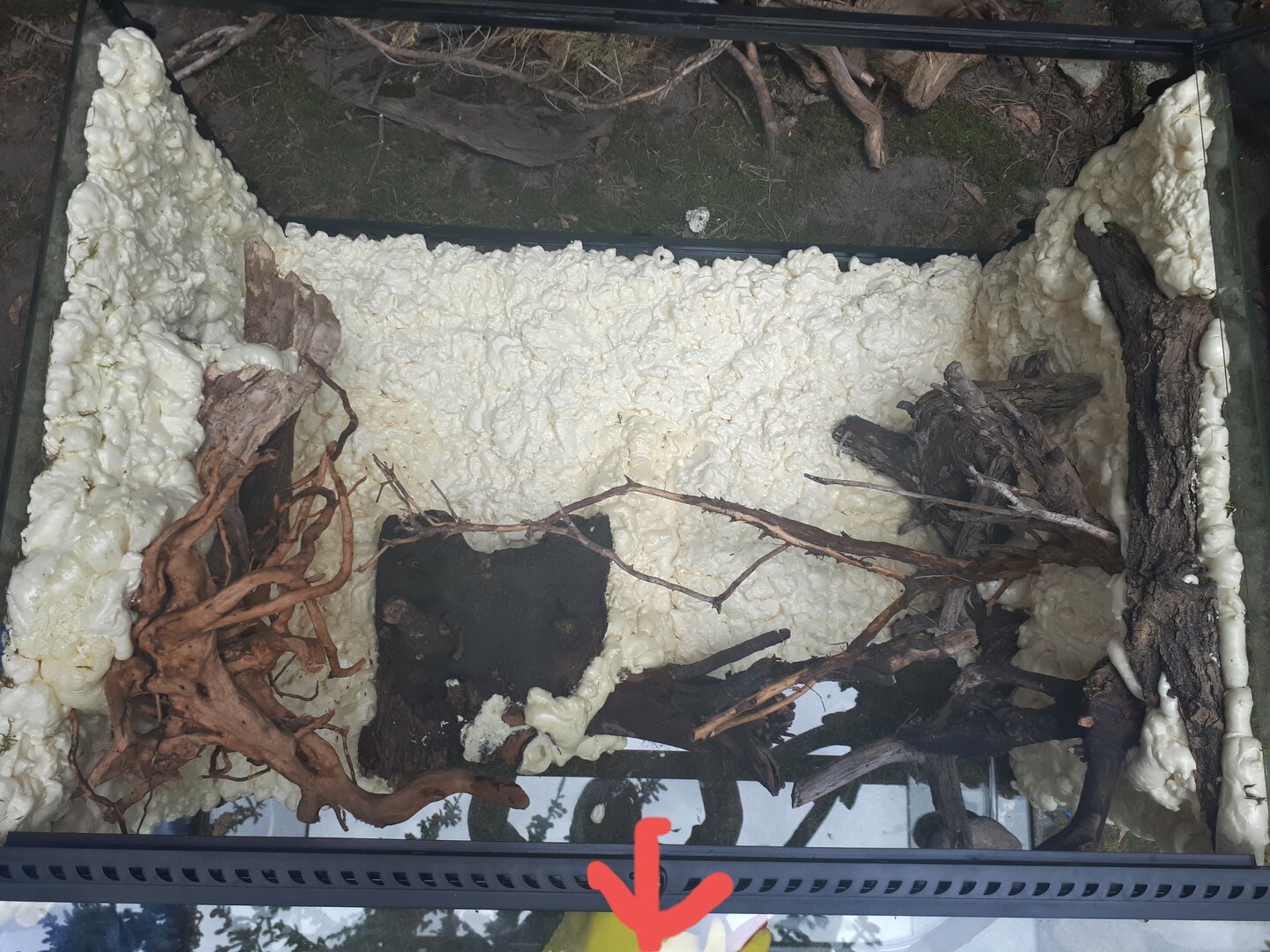 Hindsight #2: I probably should have shaved down my foam and possibly even gotten the cocofibre on it before I started affixing branches and making it very difficult to maneuver!
Branches foamed in, plus 2 planters and a bit of bark (ignore the random pot and a rock - I was using them to balance things):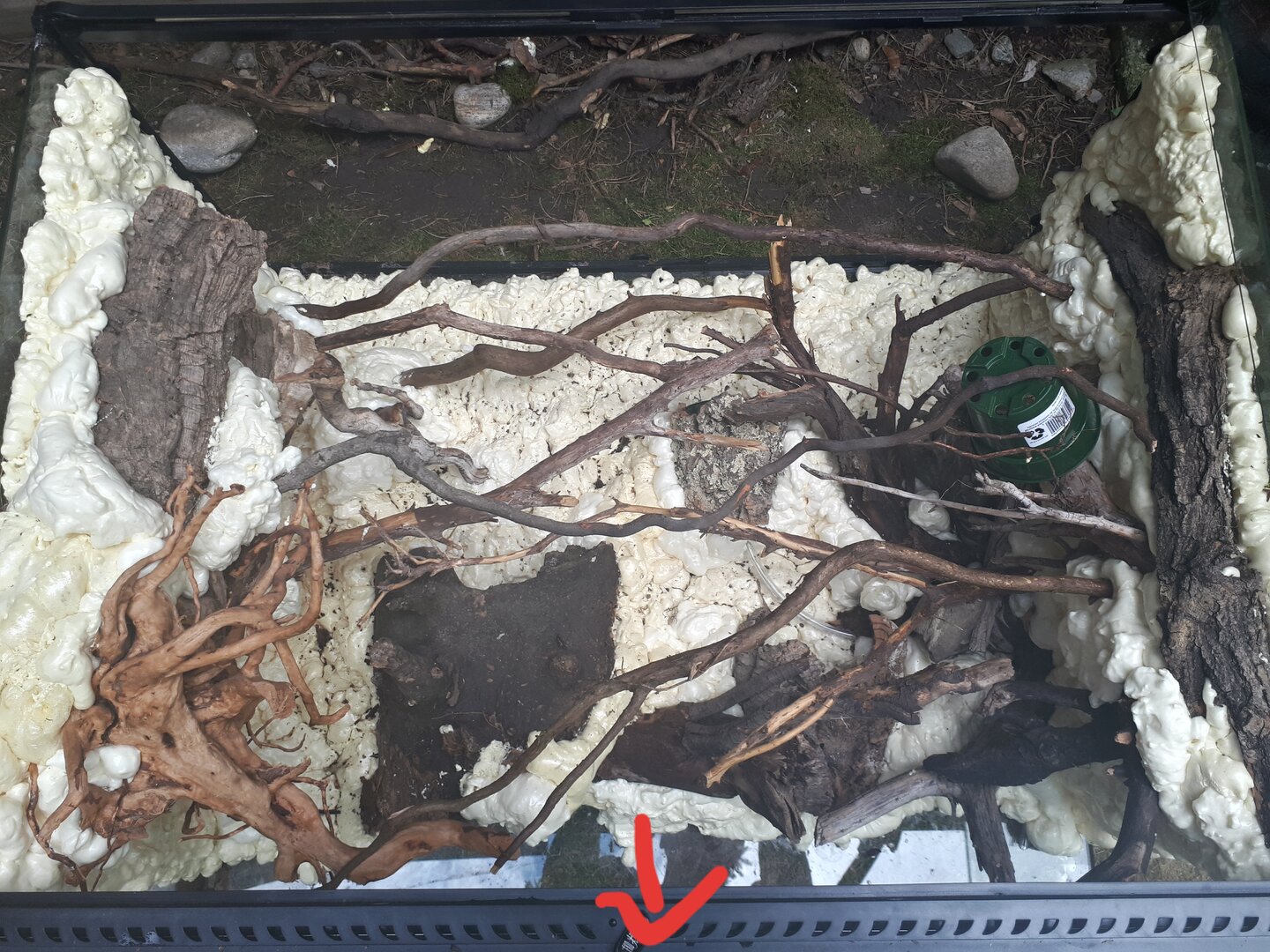 Background planters highlighted:
Close-up of planter, with tubing exposed (I'll be trimming it when it cures):
From left side, across: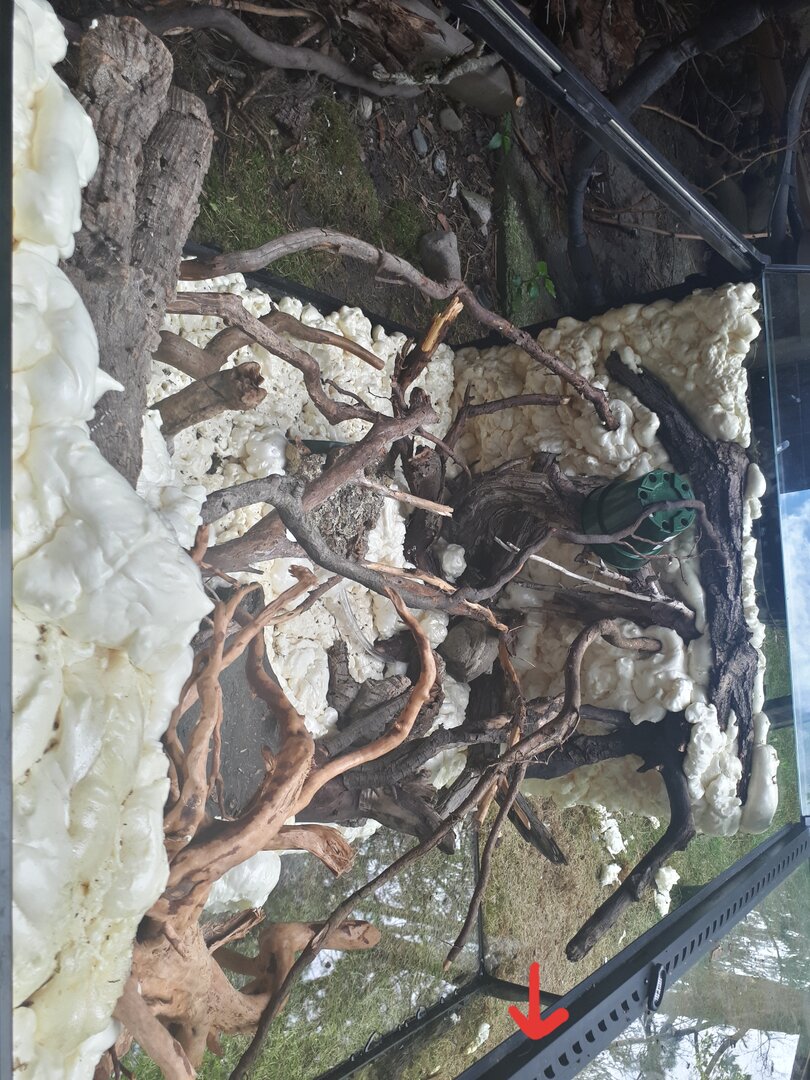 From right side, across:
Currently working on shaving and shaping the foam - more to come!