When I got melons old cage I thought I got a good deal but it was only because it was one of the old steel cages that rusts. It was still somewhat holding up but looking worse and worse everyday. So I finally got around to building her a new cage.
I started with a brand new xl reptibreeze cage ( 2x2x4)
First I put the cage together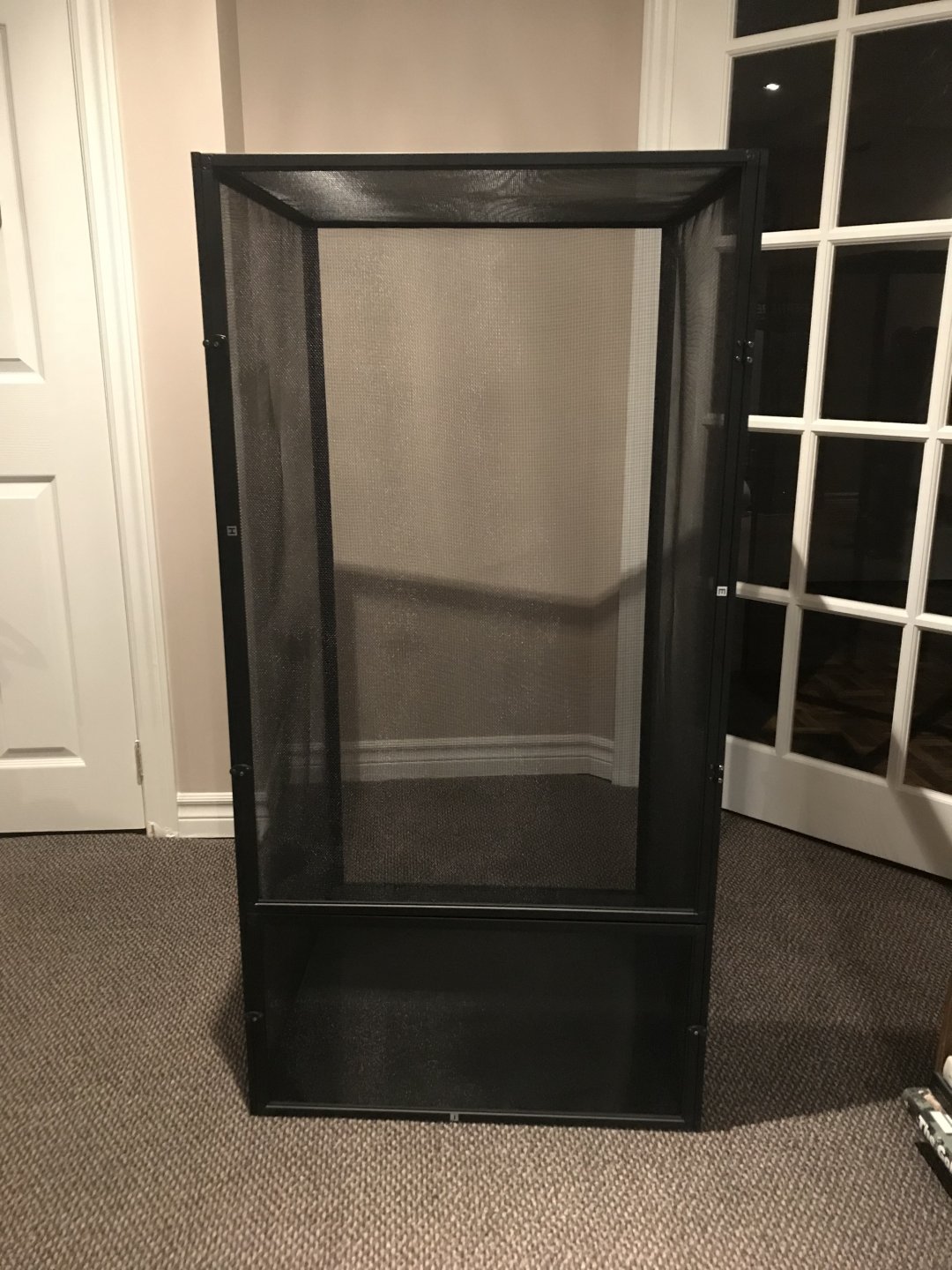 Next I drilled a bunch of holes in the bottom panel for drainage. I may have gone a little over board but hey it will drain.
Next I got a piece of corrugated platic 48x96" and cut it to fit inside the back and 2 side of the cage. I used thin wire to hold it onto the screen then used clear packing tape to seal the back 2 joints and around the bottom
Next I prepared my flower pots. Since I'm spray foaming them into the background I needed some way for water to drain out. So I got some tubing and put a couple piece into the holes and sealed it up with a hot glue gun. I sealed the rest of the holes shut with duct tape inside and out.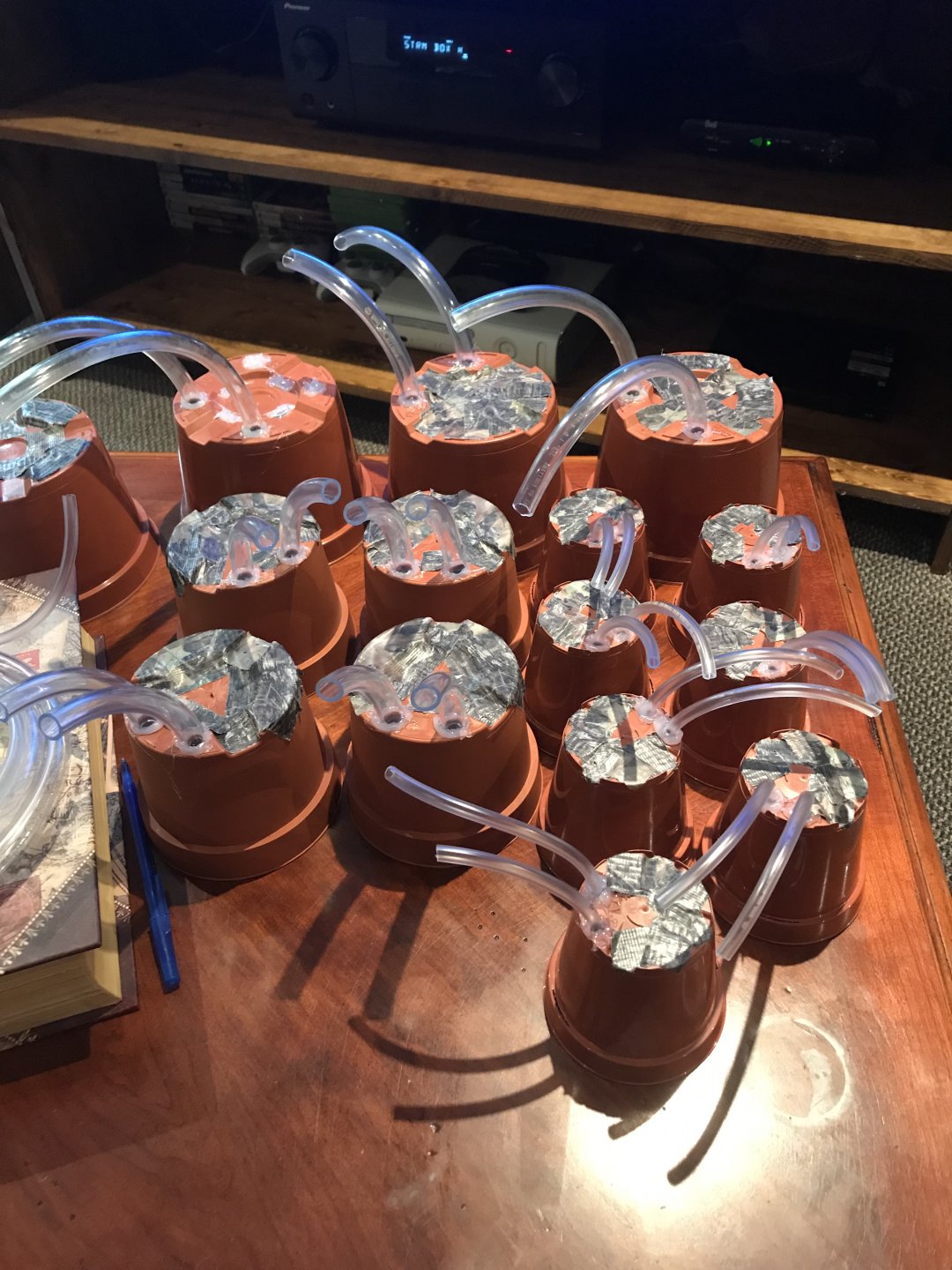 Now for the spray foam. I use the great stuff gaps and cracks spray foam. I started with one side and put the spray foam from top to bottom then placed my flower pots kinda randomly kinda planed.
I let that sit for about an hour and went back and spray foamed over the pots then let it sit overnight to completely set. I repeated this for all 3 sides.