Sounded like there are a lot of
@Matt Vanilla Gorilla
well loved babies out there, so I wanted to see a thread of all his lovelies.
We currently have five of his Ambanja eggs, laid in early September 2018.
About an hour ago, we received our 3 month old Ambilobe panther from Matt and Jessica. Sire is Skittles, and the Dam's sire is Rainbow Delight. He was hatched July 2018.
We haven't picked a name, but when I opened him up, his pajamas were GORGEOUS! Link to unboxing video, and him eating within 90 seconds of being out of his box.
Excuse the temporary enclosure. To take delivery this early in the am, I had him come to my office, and he needs to be comfy till quitting time.
Matt and Jessica, you guys are awesome, and we'll keep you posted on progress of all your babies.
- Unboxing
- Eating right out of the gate.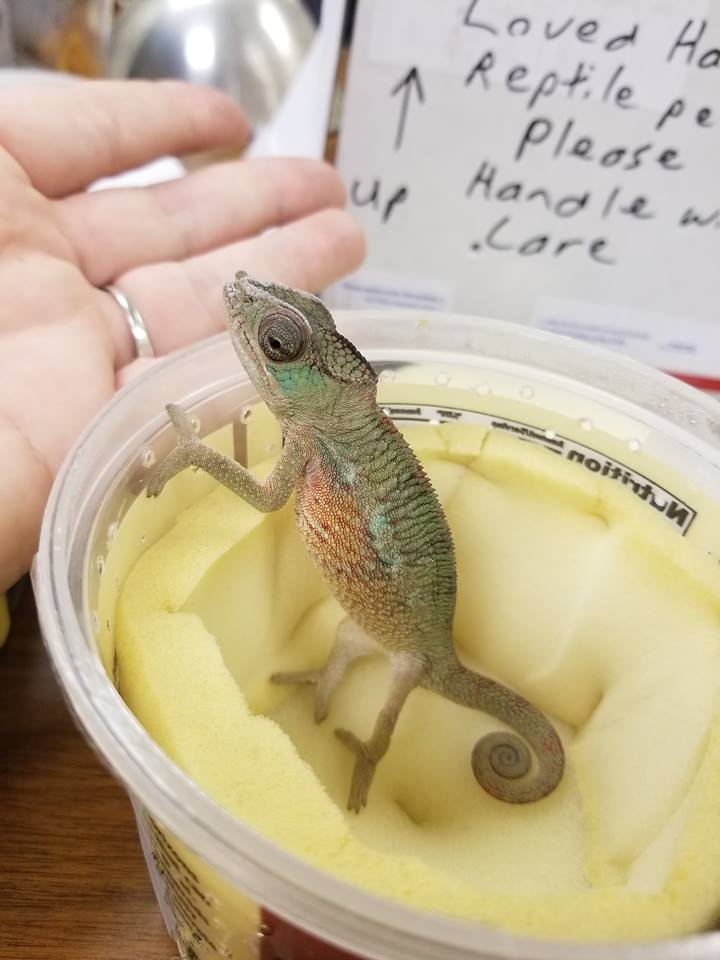 Last edited: