Alright, so I need a little bit of help deciding what type of enclosure to go with for a Panther (will be my first Chameleon) and figured you guys could give some better insight, as I am very undecided at the moment. I am thinking of putting the cage in the living room or office as both are pretty low traffic areas but was told by spouse that if I put it in the living room it has to look nice and match. So at the moment I was looking at some of the following: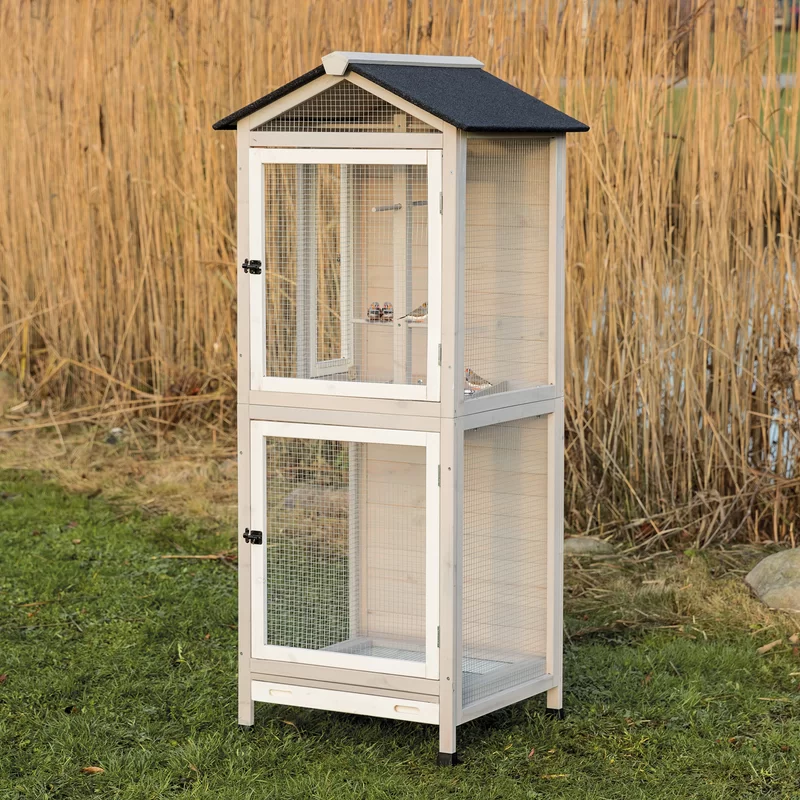 with this I know I would have to paint and seal the wood to match and avoid water damage to the wood. I might turn the bottom into a storage area instead if I go this route, but would determine when I receive it and cut some holes for basking/lights in the top. I also believe I would have to redo the mesh as the crickets will definitely escape the .5 mesh it comes with, but I really like the setup and think it could definitely work. It's also on sale for $170.00 on Wayfair right now.
Size:
62.75'' x 27.5'' x 22.75''
https://www.wayfair.com/pet/pdp/archie-oscar-freddy-bird-aosc1628.html
My other option I was thinking of was one of the DIY cages preferably the Large or XL vertical, but I know my spouse is not a fan of the design and I would really have to jazz it up to be on her good side.
Also found this online, would need to pop out the glass and put wire mesh but this was definitely attractive as well.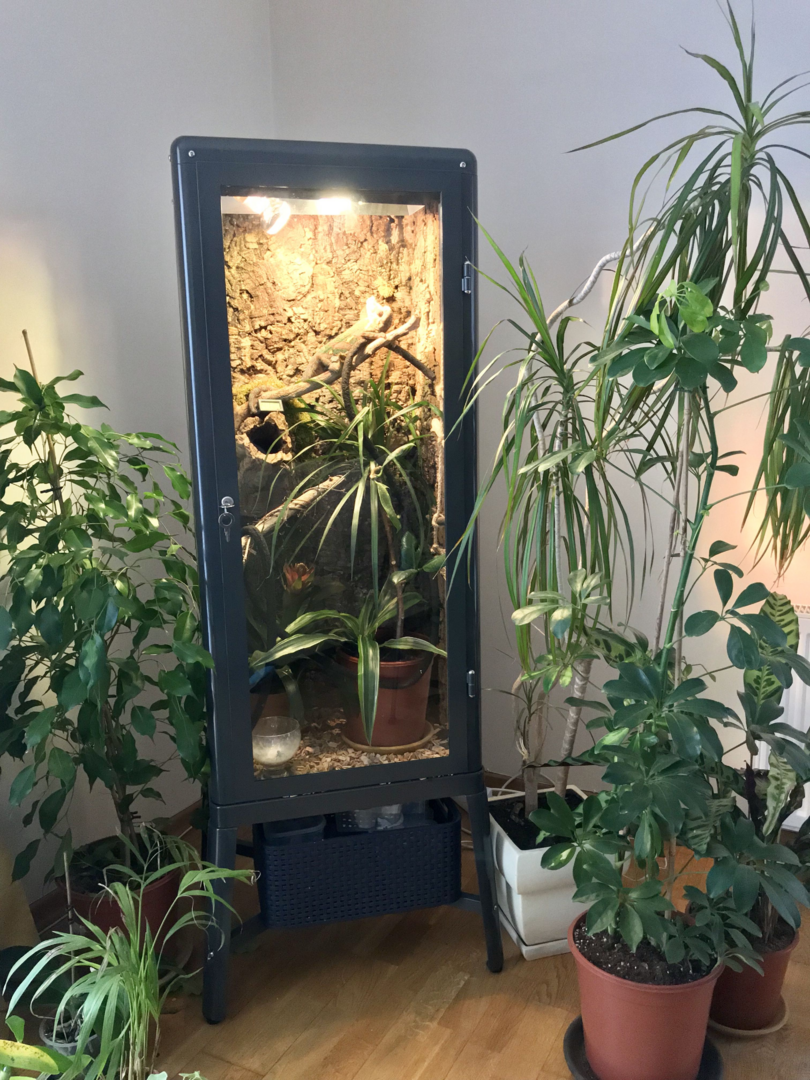 I would honestly love to convert an old cabinet, but I am definitely not handy and question my own ability to do so.
Any help or other suggestions for an aesthetically appeasing cage that would be ideal for a Panther Chameleon would be much appreciated.
Last edited: