As some of you know I've been researching and acquiring parts for almost 3 months now. I'd like to start off with saying thank you to all those that helped me pick out stuff and answered my dumb newbie questions.
Here is my blank slate. I purchased an Exo Terra 36x18x36 terrarium.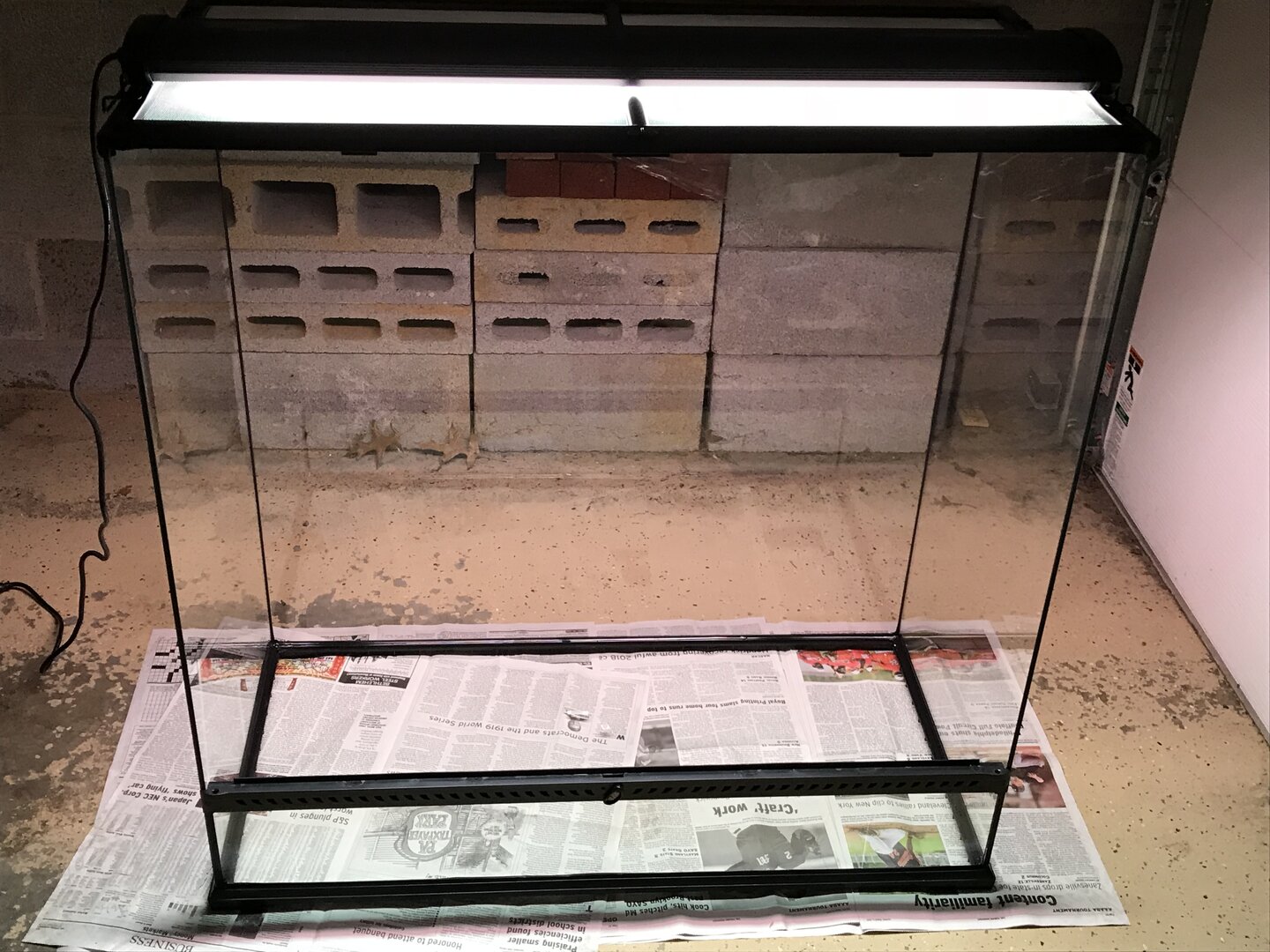 I've cut out cardboard to the demensions of the glass to test fit my parts before I start the foaming process. The two small pieces of cardboard on the bottom is the inside corners and the right branch will be going directly left into the center of the enclosure. The camo feeder cup will be removable for cleaning and maintenance on it.