Veterinarian
Staff member
Ok, it was minor surgery, but still! Last week I noticed these wart-like bumps in several places on George's (5yo male veiled) body. When we moved a month ago he did not have them. There was one spot that looked like small bump covered with a little retained shed that I noticed about 2 months ago. So I was keeping an eye on it to watch for changes or spread. These new bumps pooped up pretty quickly. They were fleshy and soft and non-painful when poked. Of course George hates anyone and anything so he made it hard to really examine them much more than that. So I took George to work with me, anesthetized him and took two of the bumps off and sent them in for analysis. My biggest concern is something potentially contagious since he's in the same room as the other chams, which are not affected at this time. Here's some pics of his little surgery!
The wart on his casque:
The crusty one on his side:
George getting anesthetized:
George totally out, on a warm IV bag (under the towel) to keep his body temp up while he's out The tape on his chest is keeping the Doppler monitor on while I'm working so I can hear his heart beating to make sure he's doing okay:
Removing the crusty one: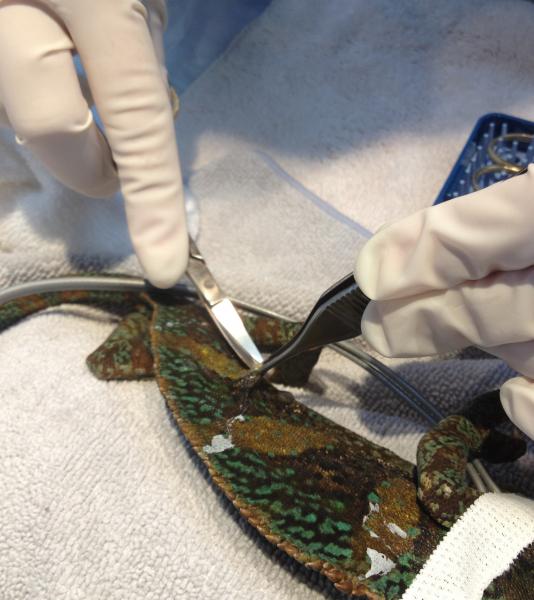 The hole on his casque:
Putting Silvadene on it until it heals since I couldn't close the gap. The hole from the crusty one on his side got one stitch to close it up.
Getting x-rays while he's under: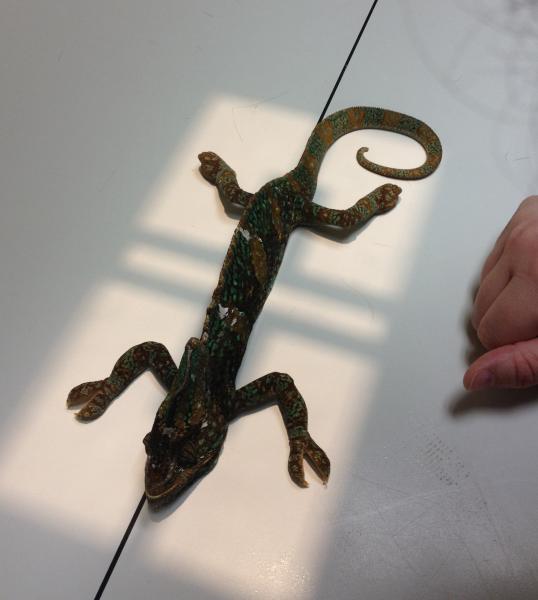 Pretty normal male veiled x-ray:
Look at the bent front leg bones: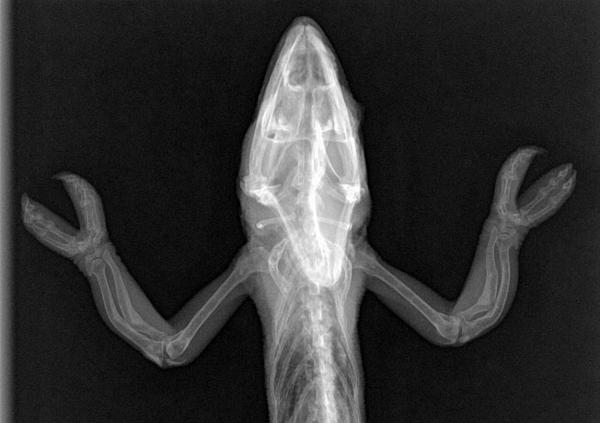 I adopted George from a craigslist ad when he was just a year old. I knew he didn't have great care under his previous owner, and I now I see the proof:
Even after 4 years in my care that MBD bone damage is still there. MBD can be stopped, but it can't be reversed. I bet at one point the one on the right was probably broken. But now you can see every bone down in his toes, which means he has great calcium balance now!
While I had him under I was able to look him over really well. There are at least 5 more lesions that I didn't removed (didn't wanna make him swiss cheese) and one was full of pus. Still waiting on the pathology report of the warts I removed. George recovered from anesthesia beautifully and has since been back home eating and drinking well!
Last edited by a moderator: