Up first is my girl Lola on her condo. Lola is three and a half years old. I hatched her and her clutch mates in December 2017.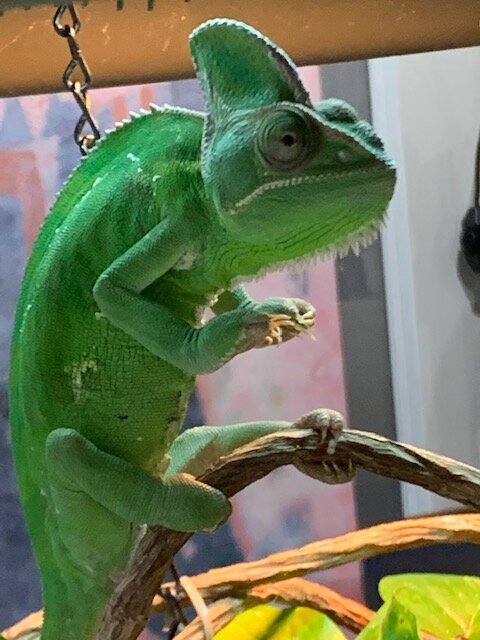 Next is my blue boy Hank. Hank was two years old back in February. I hatched Hank from an egg. Here's Hank getting weighted. He will be a daddy later on this month.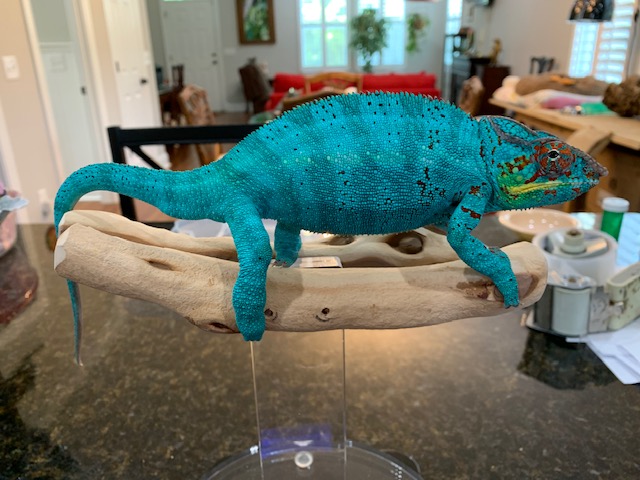 This is my sweet girl Ivy. She is the mother to my babies from last year. Ivy is two and a half years old.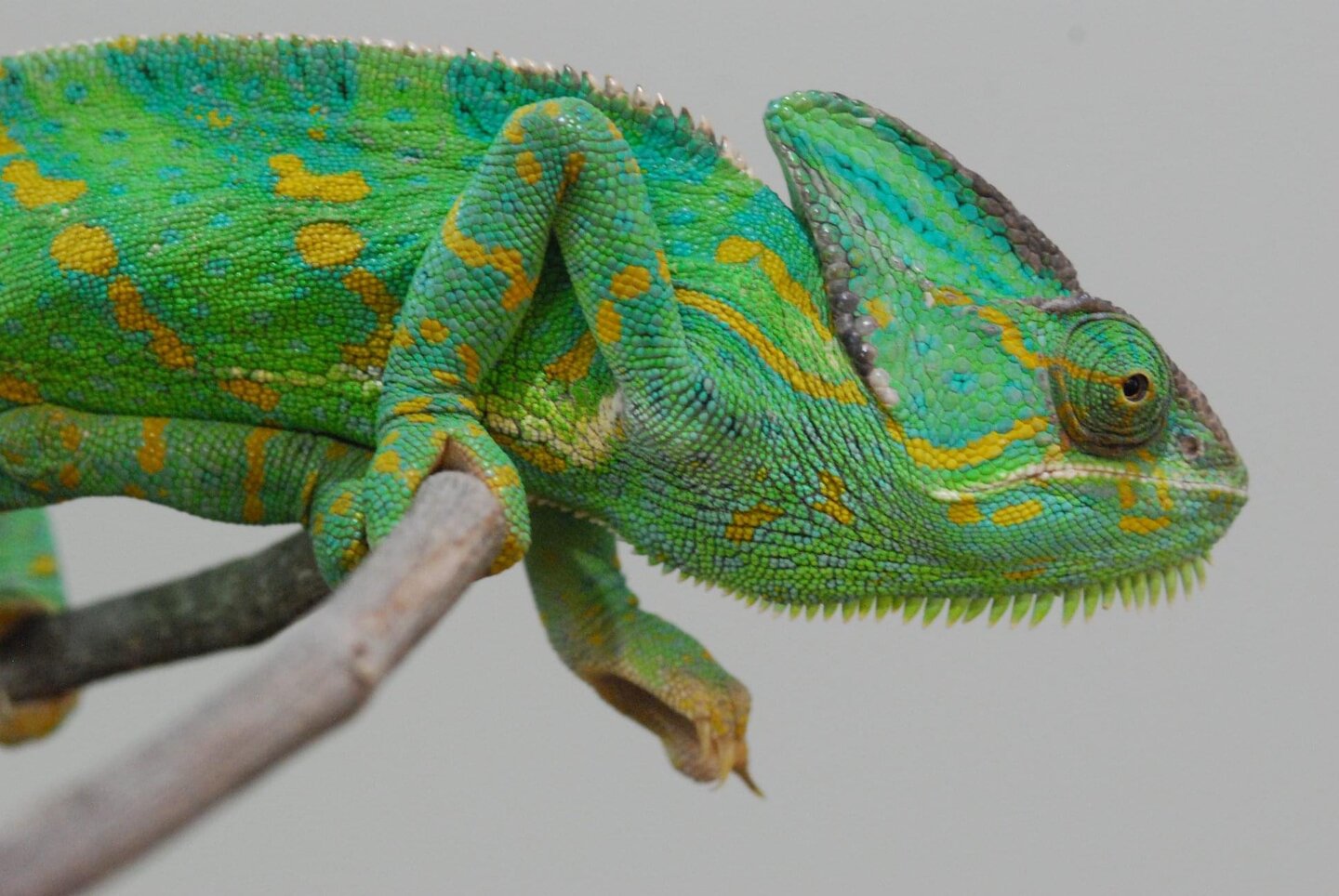 This is my handsome man Hunter. Hunter is just shy of 14 months old and I hatched him last March.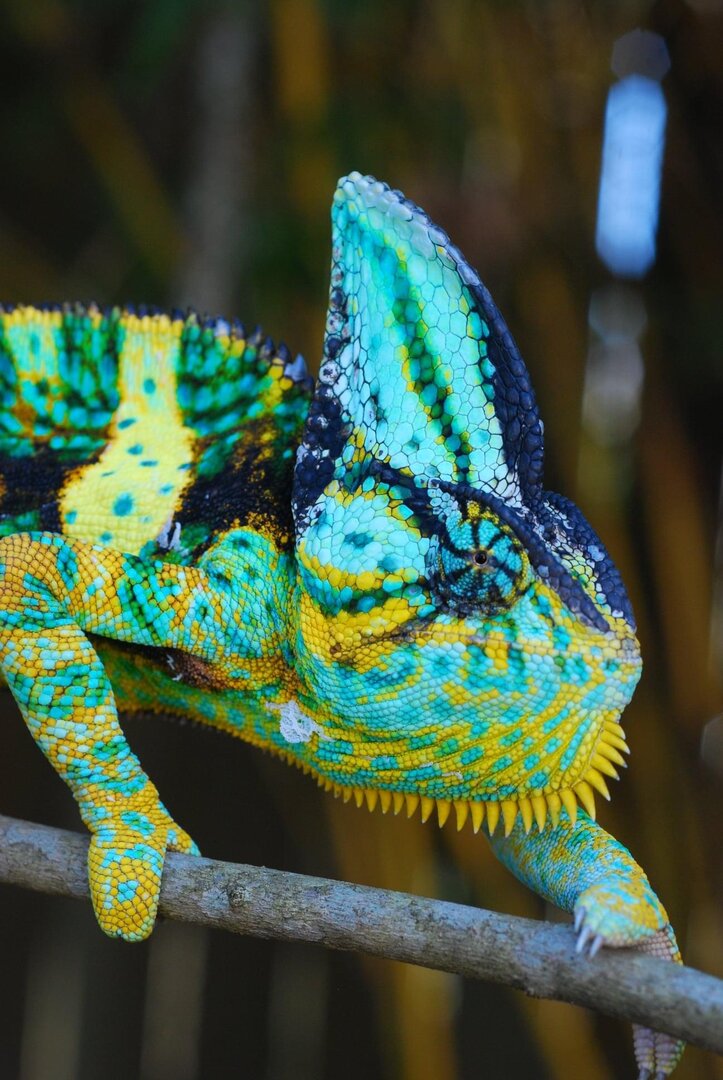 Up next is Hunter's sister, Angel. Angel is also almost 14 months old. I hatched Angel last March and she went to her new home over the summer and then came back to me in November when her new mom became ill.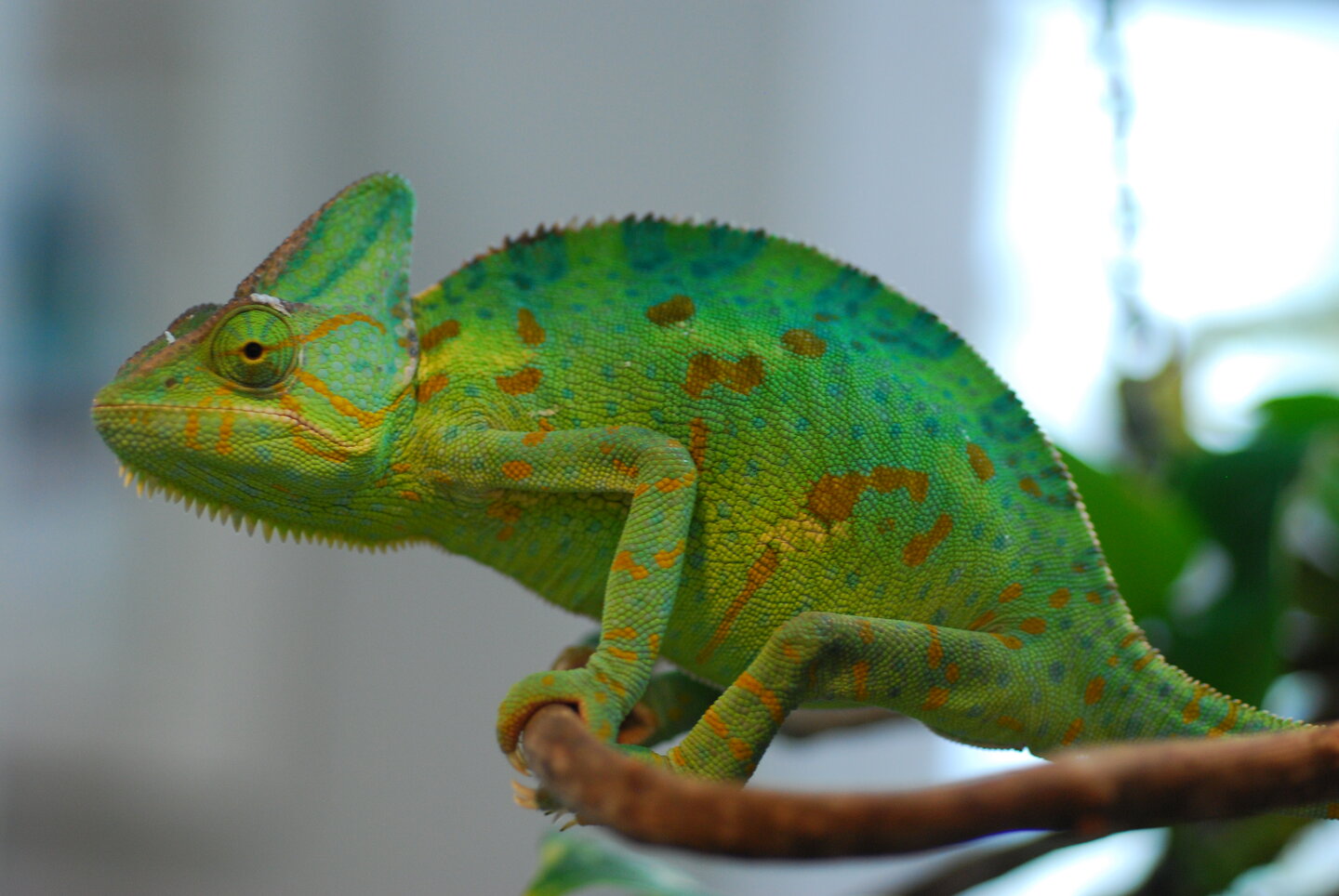 Next is the newest member to our family, Bane. Bane is Hunter and Angel's brother so he's almost 14 months old. Bane just came back to me when he's new mom was having a rough time last month. Bane loves my husband Mike.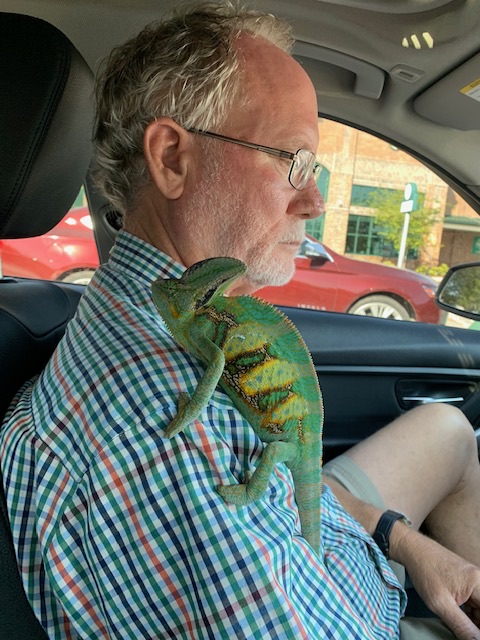 Up next you will find my other pets besides chameleons.
Teddy my tortoise. Teddy will be 8 years old this summer and I've had him since he was two months old.
Next is my box turtle Bart. He's about 50 years old and he just came up to our house about 7 and a half years ago. Bart is a really sweet boy.
Piper my little love is next. He's my buddy and will be 5 years old this fall. Piper is like a little dog but better.
Last edited: