Hi everyone, I'm new here. I would like to start a thread about my Panther Ares. He is a Male Panther. He was hatched 2/12/2019 that makes him a bit over 3 months.
Here is my list of equipment I got for him.
Dragon cage 24x24x48 with screen bottom
Large water waste bin
4 bulb T5 with 1 bulb UVB 5.0.. Should I get another UVB
75w basking bulb
Auto top off RO/DI water delivery
Mist king system set to 4, 5 min ea. Let me know if this is OK.
Water lever alarm for bottom bin
Modified Ultrasonic Warm & Cool Mist Humidifier to help with humidity
2 large Pathos plants, other fake branches and plants.
2x 10g insect containers
That's pretty much it.
There ws a condensate pump in the bin. I removed it. I use a shop vac instead.
Here are a few pics. I got him from Kammerflage Kreations. Bakaina" (AKA Divergent) x "Andriana-babo" (AKA Royal Booty). I have no clue what colors he will have. All I can see now are some greens/reds/browns.
If there's anything that looks like it needs attention please let me know. He has had 1 shed with me.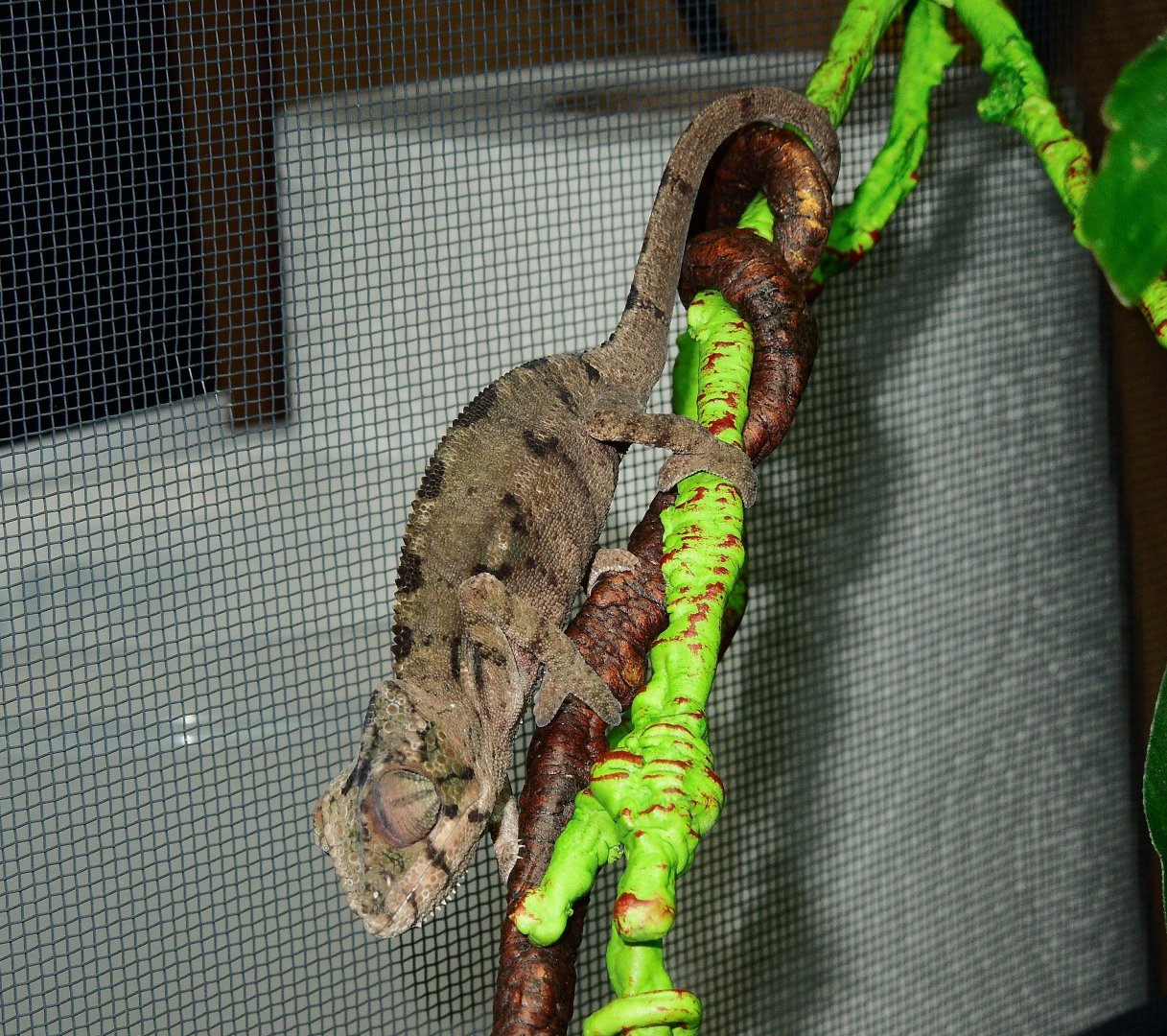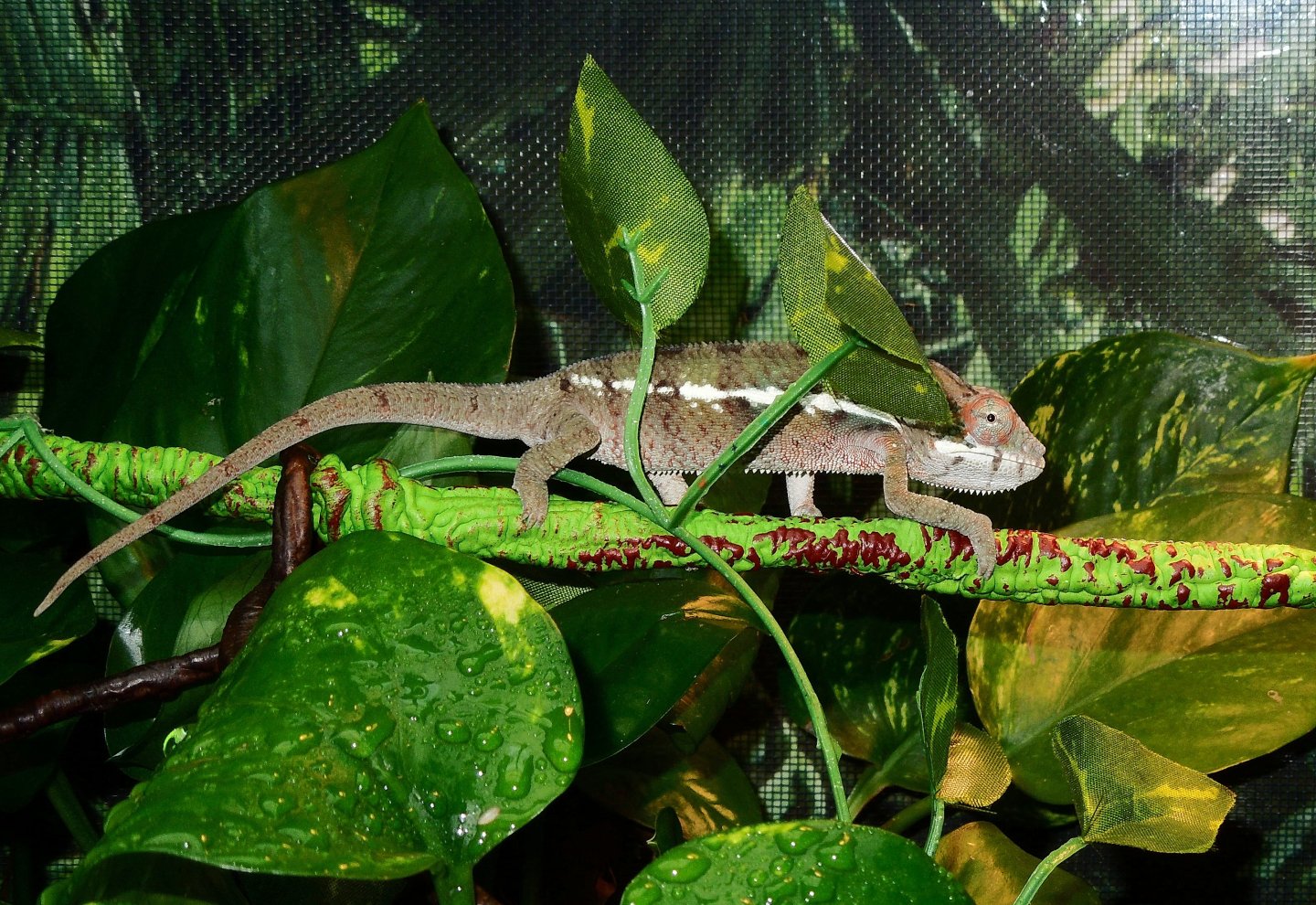 Last edited: