So I am a first time chameleon owner, here's the enclosure I set up initially:
So today I did a pretty extensive remodel. Since my veiled (Sully) is getting bigger, I cut down on the foliage, invested in an auto mister and a magnetic feeding dish, and finally added in some wood decor. Here's Sully's new and improved home: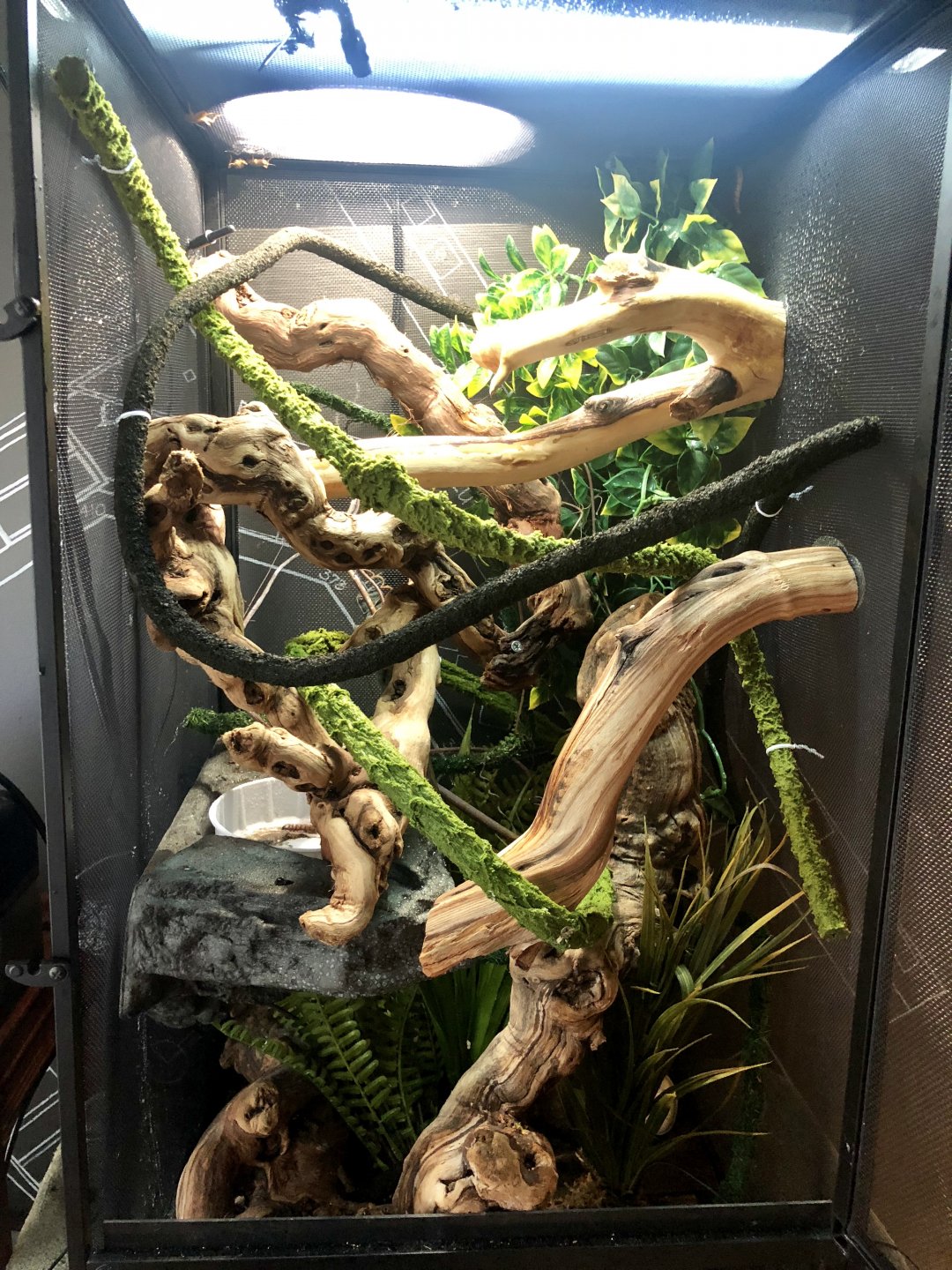 Securing all that wood to the mesh enclosure was quite the undertaking; worth it though I think. Let me know what you guys think!