I'm excited to officially introduce the newest addition to my chamily: Kismet!
Meaning fate/destiny, Kismet's named in honor of the now deceased veiled boy who brought me into the hobby, Karma. This little fella is an 8 week old translucent veiled chameleon, and will be shipped to me sometime in the next week or two as soon as I put the finishing touches on his (temporary) enclosure. I saw his little face and I just knew I had to have him! I was originally going to wait until late November/December for a panther chameleon after my previous baby fell through, but I just couldn't say no to this unique little boy! Just look at the gorgeous mottling on that casque - so excited to watch him grow!!!
Edit: Kismet is a female.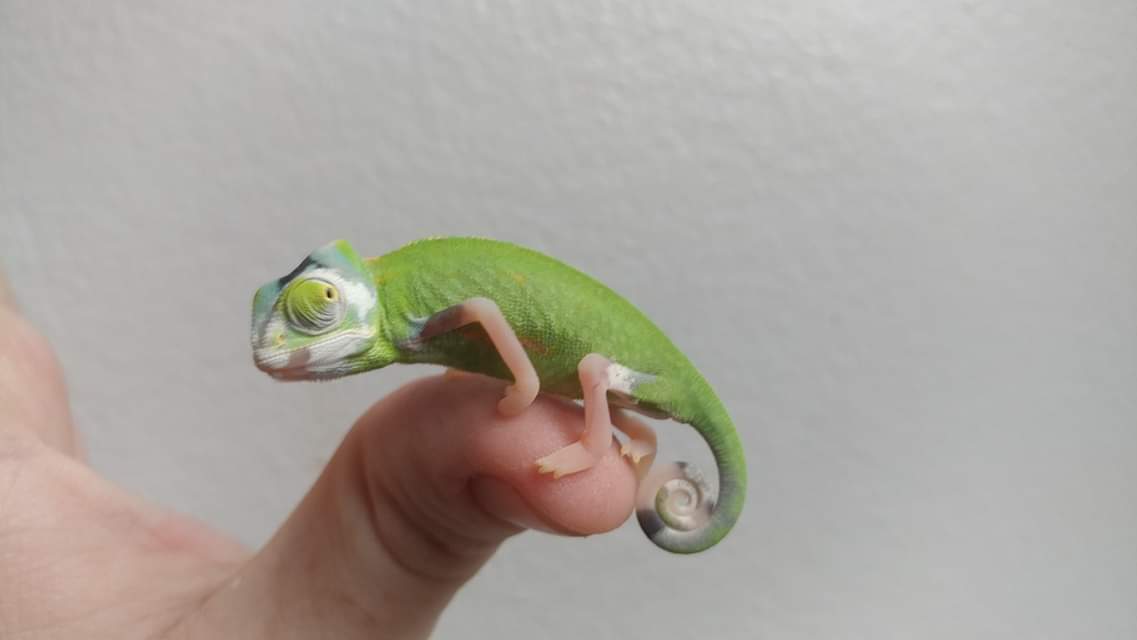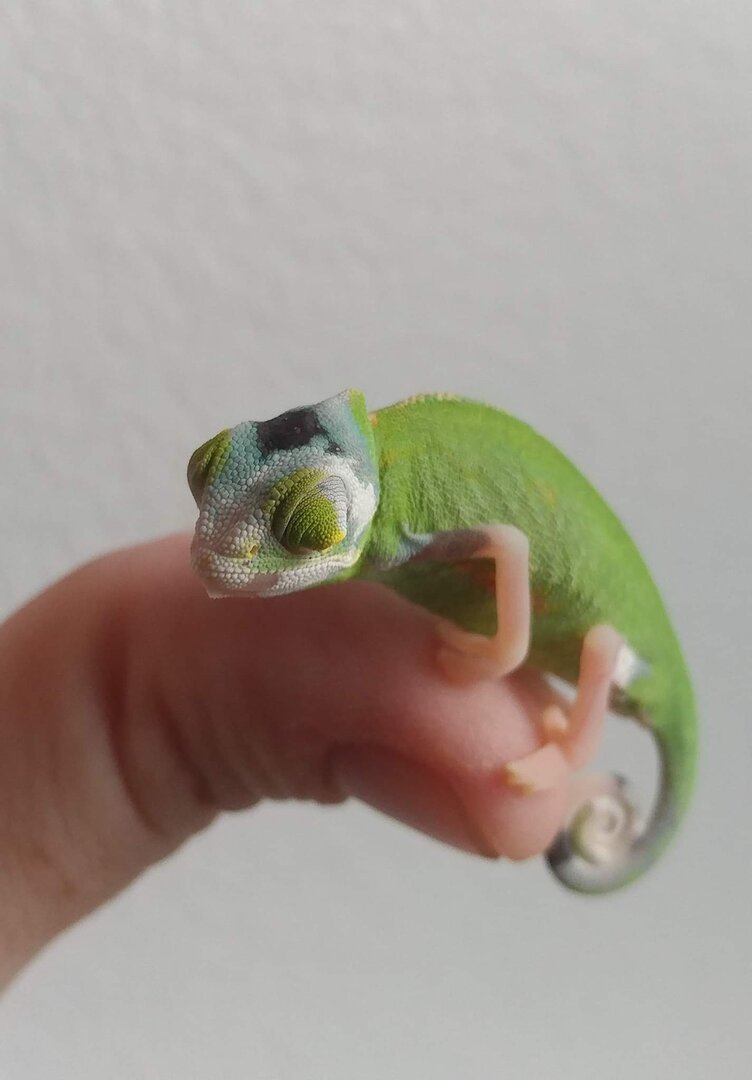 Last edited: