Well so..
Early this morning I got a message from a friend telling me about a chameleon with a broken tail. She didn't have pics, so I didn't know how severe it was. (She's an owner of a special needs beardie, so she likes to inform me of chameleons or leopard geckos.)
I told her I'd go check it out, but I wasn't 100% sure if I would take it in. I went and checked it out its tail was really bad. I talked to an employee and asked if they could do a discount because of the tail, he said he would go talk to the manager.
While he was talking to the manager I just sat and looked at the poor little guy. I didn't think I was emotionally ready. The employee came back with a 50% off deal and I couldn't miss the opportunity, so I bought the little guy, and now he's home with me.
He's in Algae's old tank since he's tiny, it was disinfected real well and allowed time to air out before I got the little bud. Needless to say, I don't regret my decision. This guy deserves as much of a chance as algae did and I'm wanting to help him heal through it.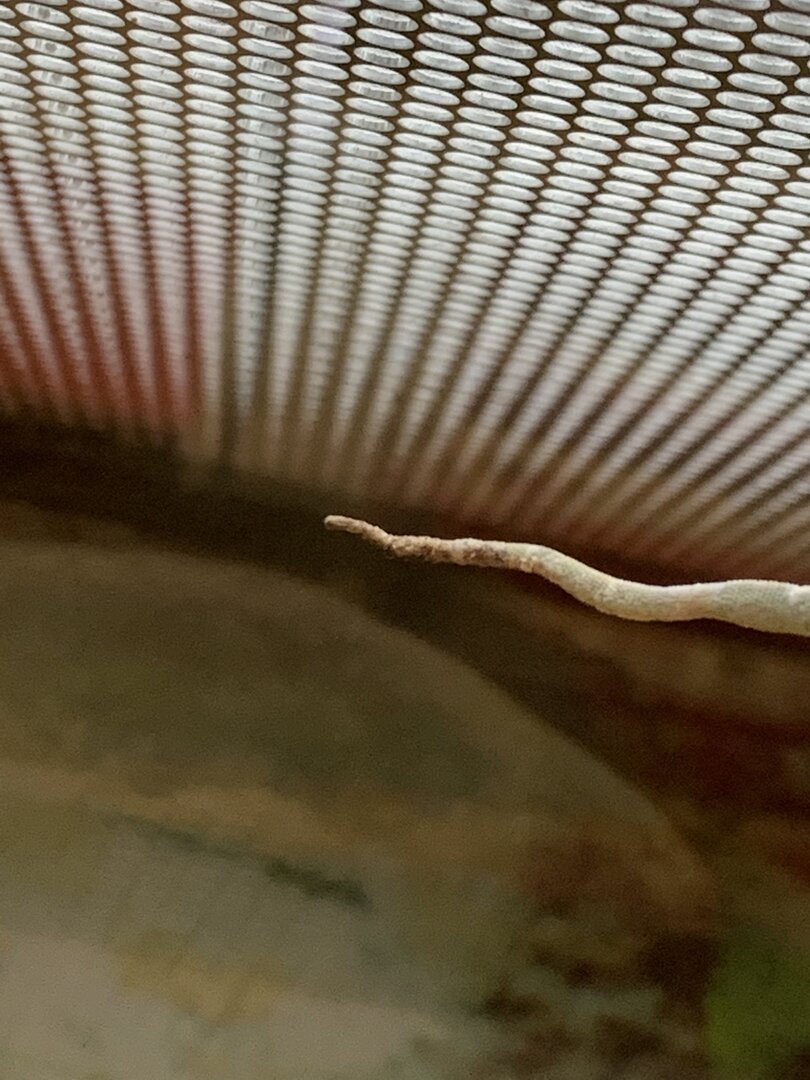 Heres pictures of his tail. The tip is most definitely going to fall off, the broken segments are probably going to be lame, meaning he can't bend his tail too well, he couldn't bend it when I was taking a look at it. I put some polysporine on it and let him into the enclosure. I'll be looking up safe ways to disinfect the wound besides the polysporine (if you guys have suggestions please let me know.)
for now he seems pretty happy, he's been laying under his heat bulb soaking in the rays.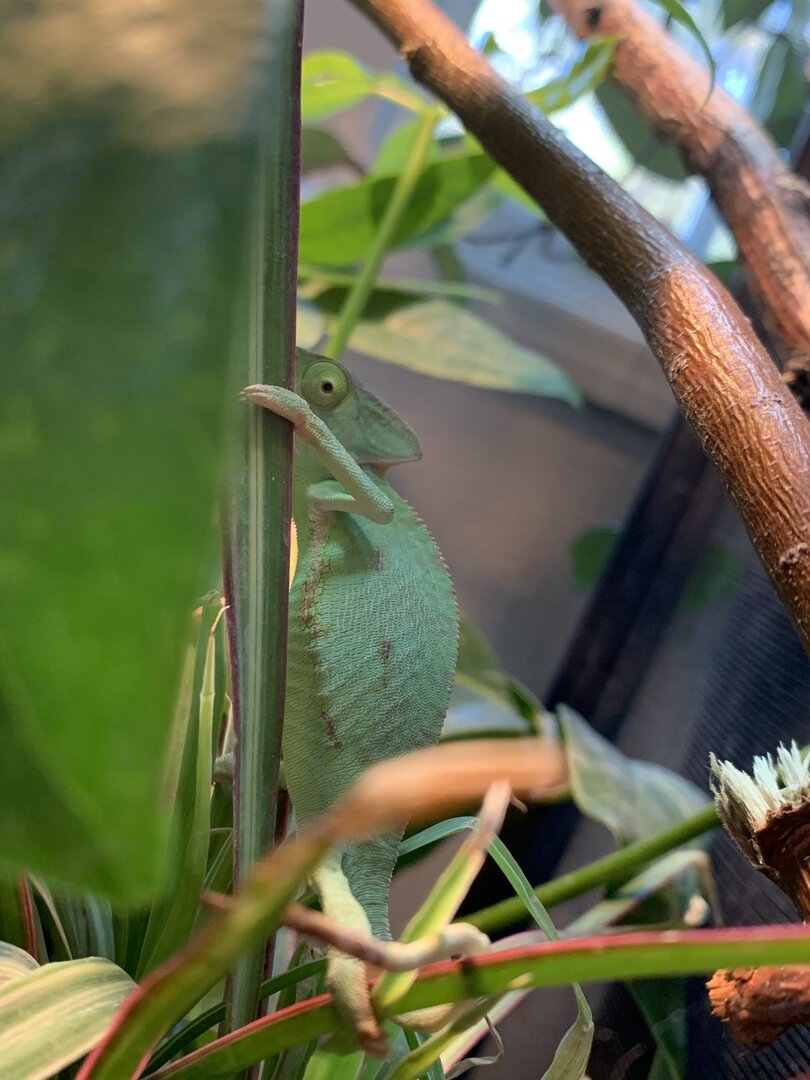 He's a very small thing as you can tell by the pictures.
Im thinking of getting him and his tail to good health and possibly adopting him out to someone on the forums who would want him, With a small fee of course to help pay back the money I put into these little guys. It depends how attached I get. For now, he's with me, and I'll be thinking up some names.