Hey all! Since my last post I've gotten Sebastian a bigger cage and a few new vines. I recently rearranged his foliage. When I've done this in the past he's been unhappy for a few days but after a while he adjusts. I finally got everything set up the way I wanted it, and wasn't planning on changing anything anytime soon. However he's reacted quite differently this time, when I open his cage he crawls to the front in order to get out, he seems to really dislike this setup, but I am not really sure what to change. Any suggestions of what I should rearrange/ add?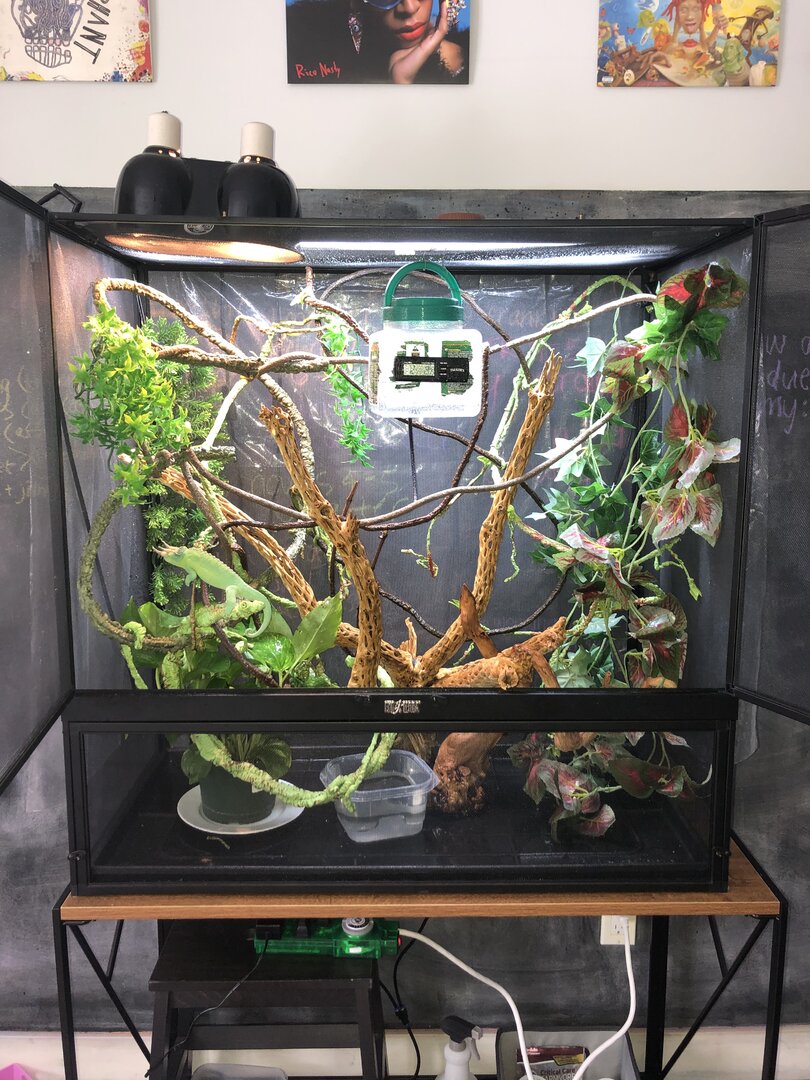 I was planning to putting something like a Dracaena compacta or a jade plant on that big cholla wood fixture I had in order to provide some more coverage, another means to retain humidity, and maybe it would be something he could climb on.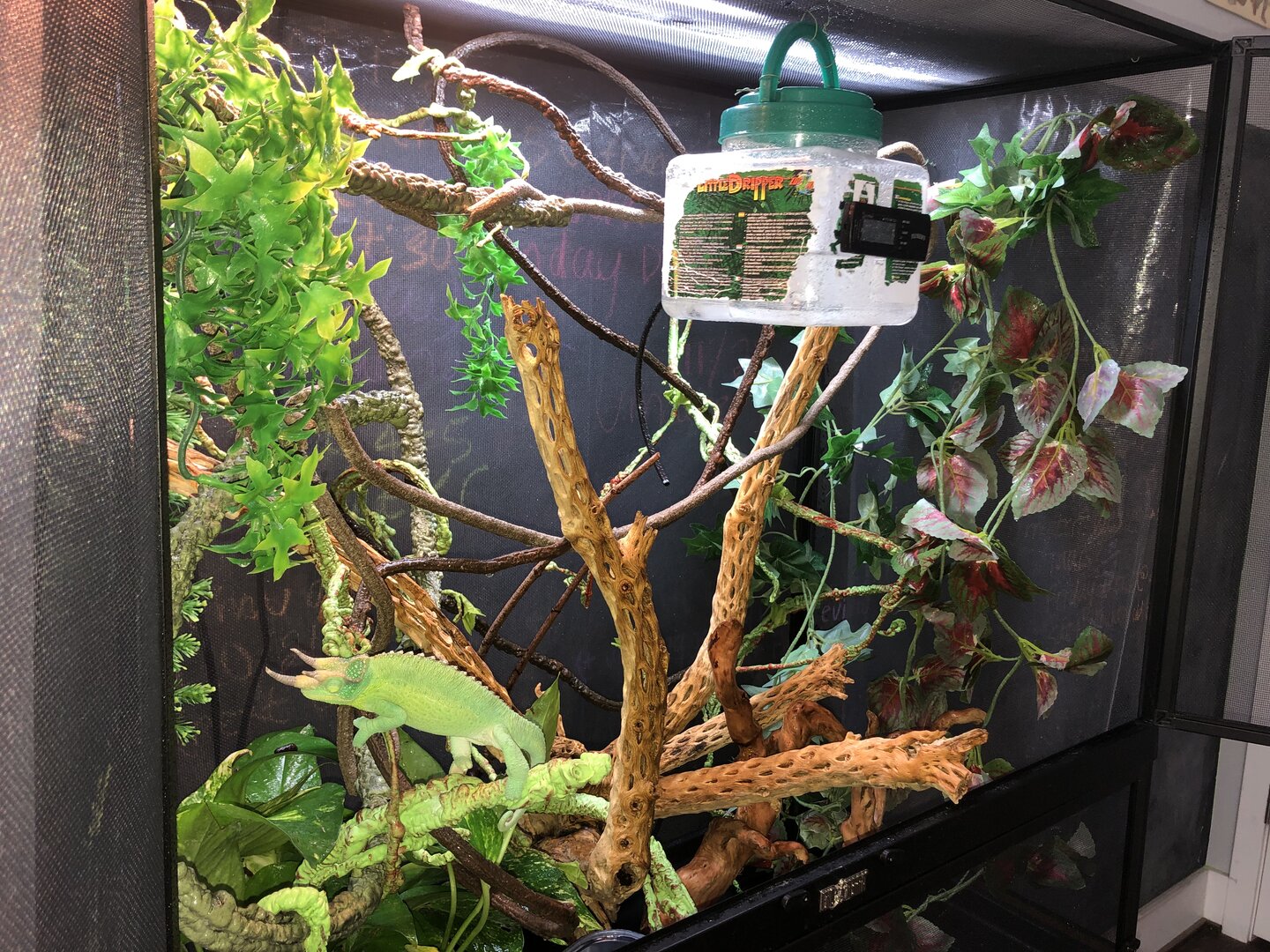 Here is his UVB, it's a 5.0. You can also sort of see that I have a misting system, one head in the top left frontmost corner and another in the right farmost corner.
This is his basking spot, this is