My epic colony of cold stunned roaches.
I'm calling you out
@jamest0o0
your pathetic roach colonies can't hold a candle to these numbers. Post more so I can gloat mercilessly.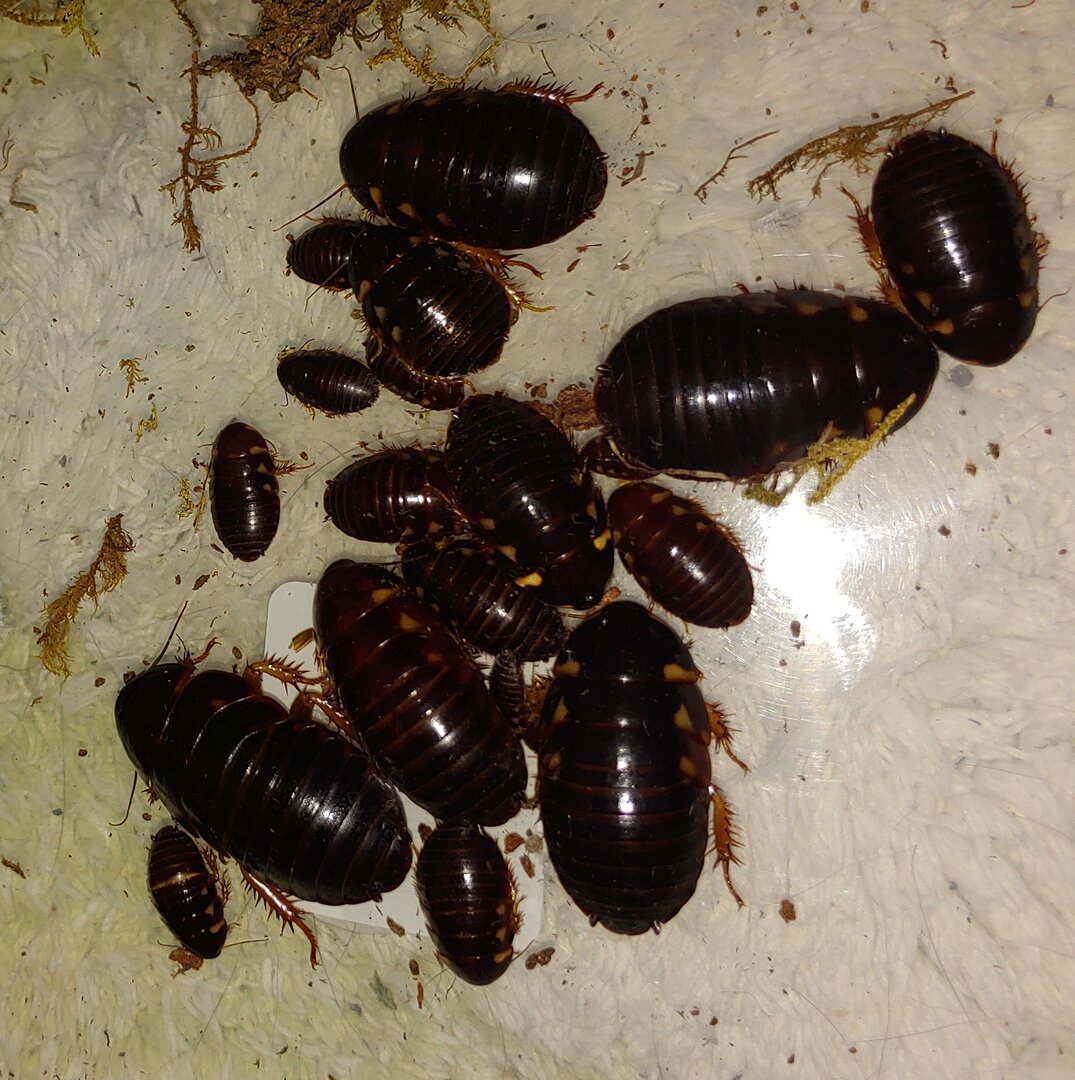 In all seriousness I don't know how many will make it, ive messed with a few that seemed dead, but they would pull their feets in when they thought I wasn't looking.
I will check on them tomorrow to see who's dead vs who is expertly playing dead.(They are being slowly warmed up to 80 degrees)
I have more ordered from another source as well so hopefully I will get a good genetic base.
All in all not an auspicious return to the roach hobby but a start.
Also who can guess the species based off the nymphs, I have a single living adult and know what they are but this could be a fun game.