so I can't claim successfully breeding because i had originally thought my females were gravid when i picked them out. turns out i was right. i got my female Hoeneli back in february. she looked large. she dropped 7 babies on march 26th (day before my birthday).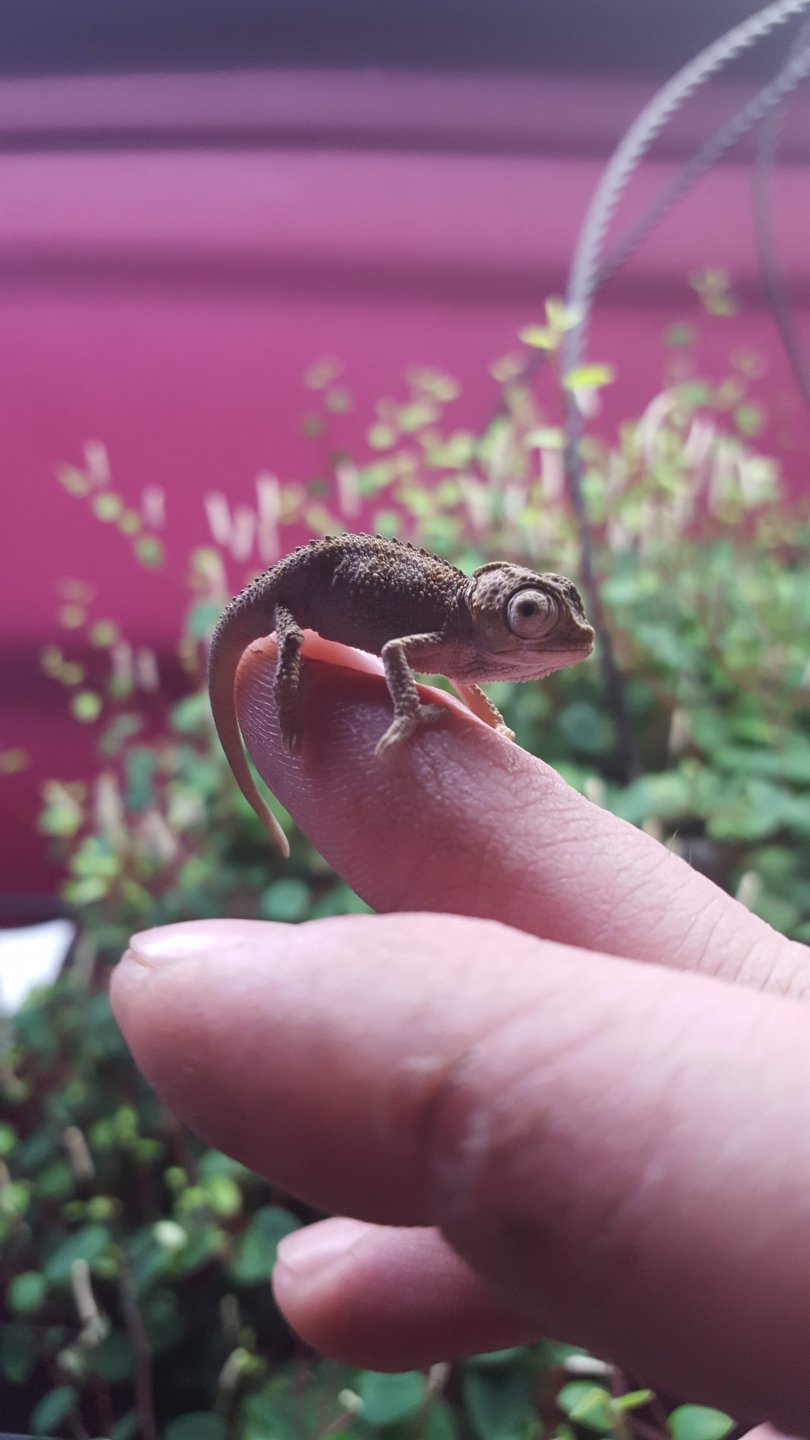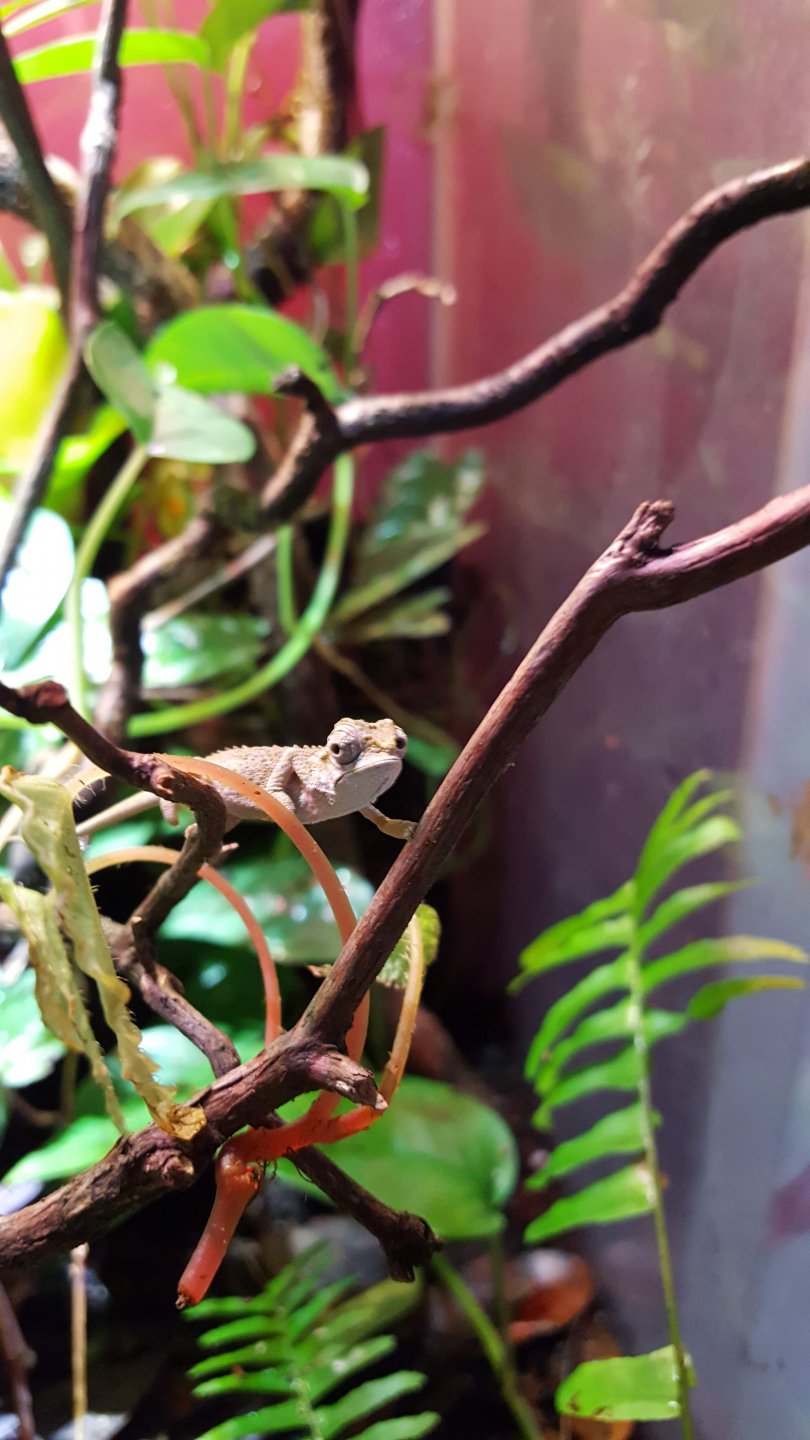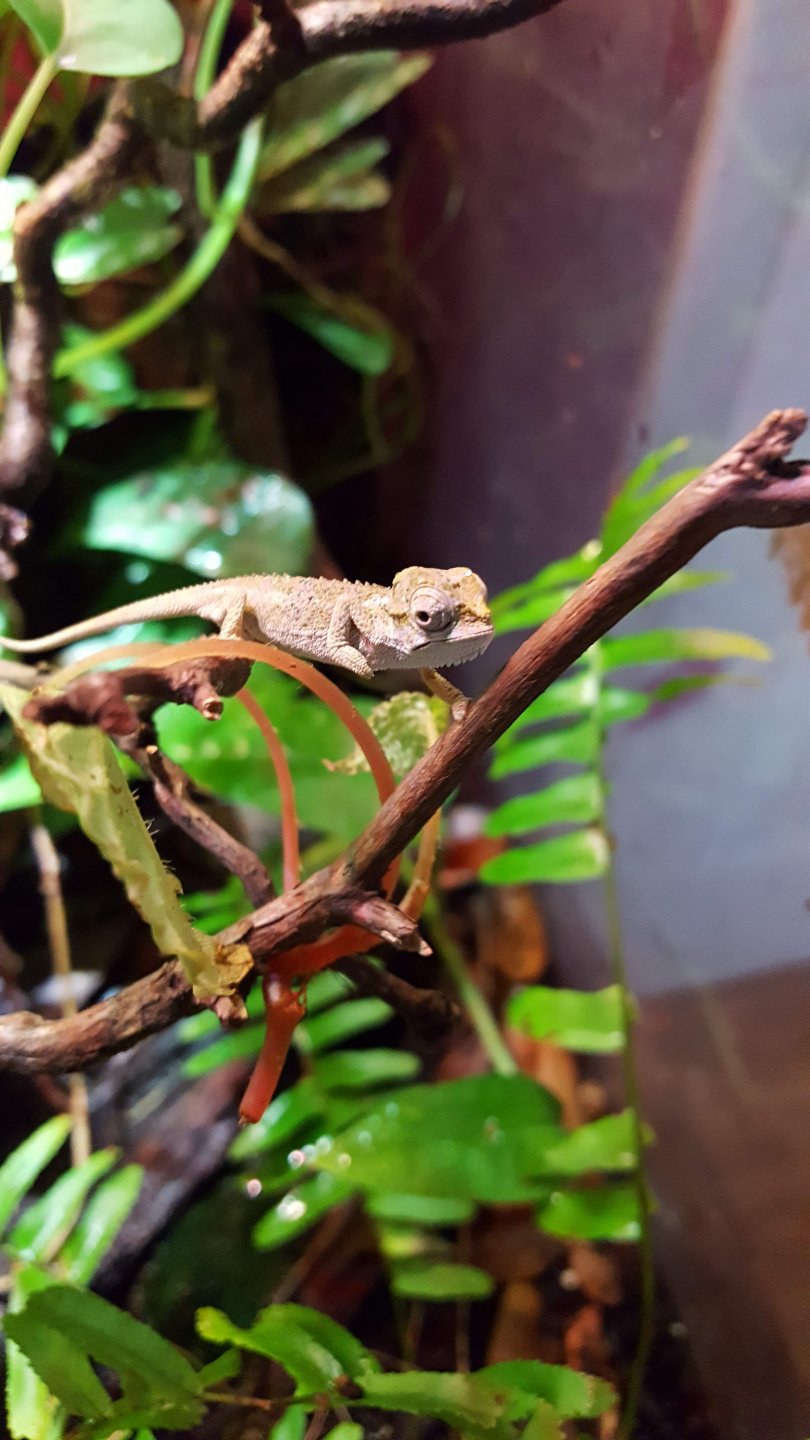 as if that wasnt enough, my female TJJ that i got back in the end of November gave birth on march 28th (day after my birthday). i had a feeling she was gravid when i got her but it's been so long, 4 months, and she's wild caught, that i wasn't really sure what was up. she dropped 17 babies.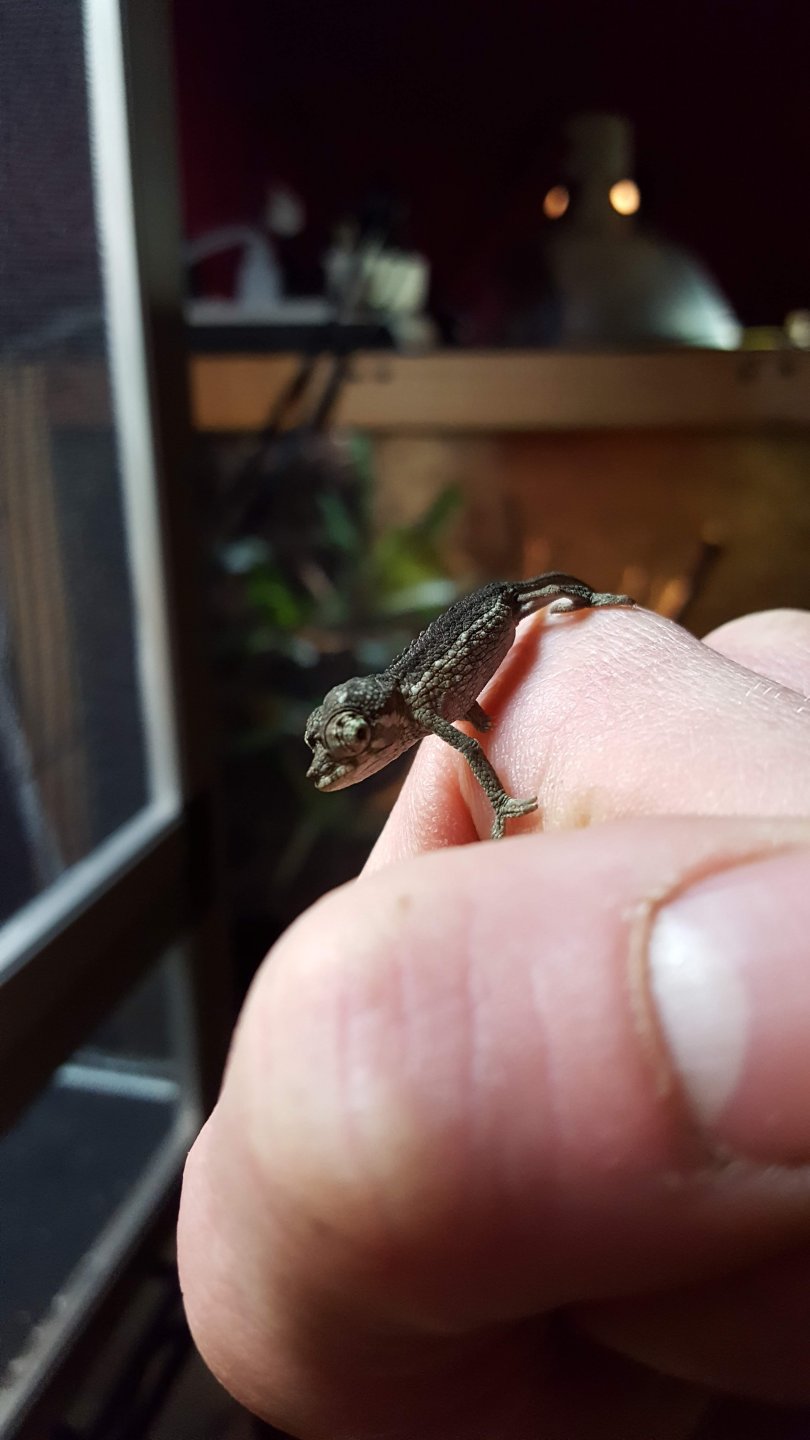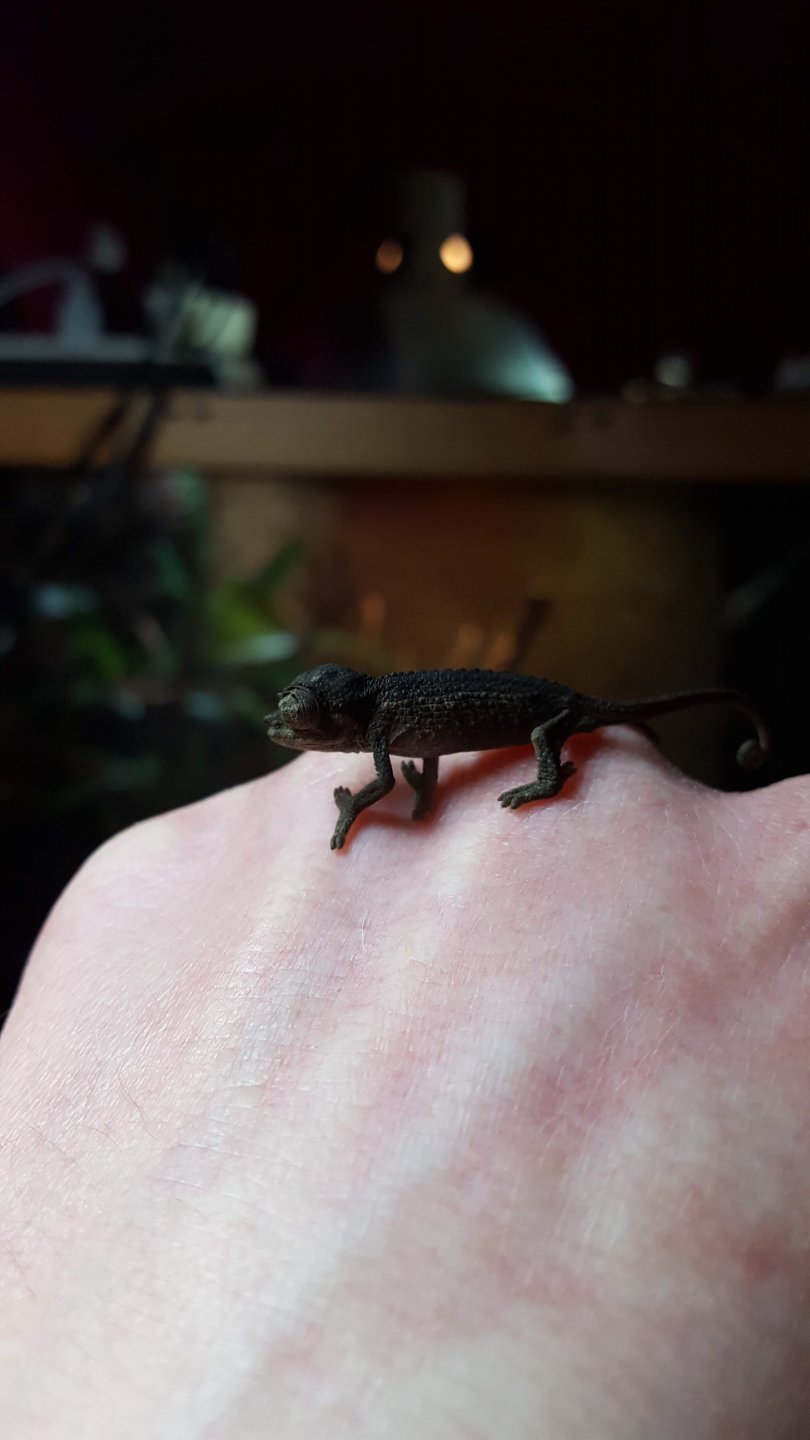 so far the Hoeneli babes seem to be much easier to keep. eating and drinking within hours of being born. they have definitely grown in the past week. the TJJ babes on the other hand seem much more finicky. i just added more plants and sticks to their 20L enclosure today and that seemed to help but for the most part they've been hanging upside down from the screen top which makes it tricky for me to get food right in front of them. im worried if they keep this up they'll starve. anyways i added some small schefflera today and they seem to have retreated into it so maybe that got the ball rolling in the right direction. they have been eating, just tricker to get them to feed while upside down at the top of the tank. theyre lights are good. basking spot is upper 70s low 80s. i have a reptile room and literally every animal is native to africa and it feels that way when you walk in so idk maybe i just gotta take a step back and see how things go for another week. I have watched them pass stools and im seeing it on a lot of plants and branches so they could be hunting actively all day while im at work and i'm just not aware. also, from what i've read ppl say the hard part is getting food small enough for them. imo melanogaster are too small. both types show little to no interest in the melanogaster FF. the Hydei FF however seems to stay in the leaves and branches longer and are the perfect size for them.
any questions or comments feel free. im eager to hear what ppl who have successfully raised babies to adults have to add.