I installed a mistking last weekend and have been following the panther chameleon care sheet from chameleon academy for my misting schedule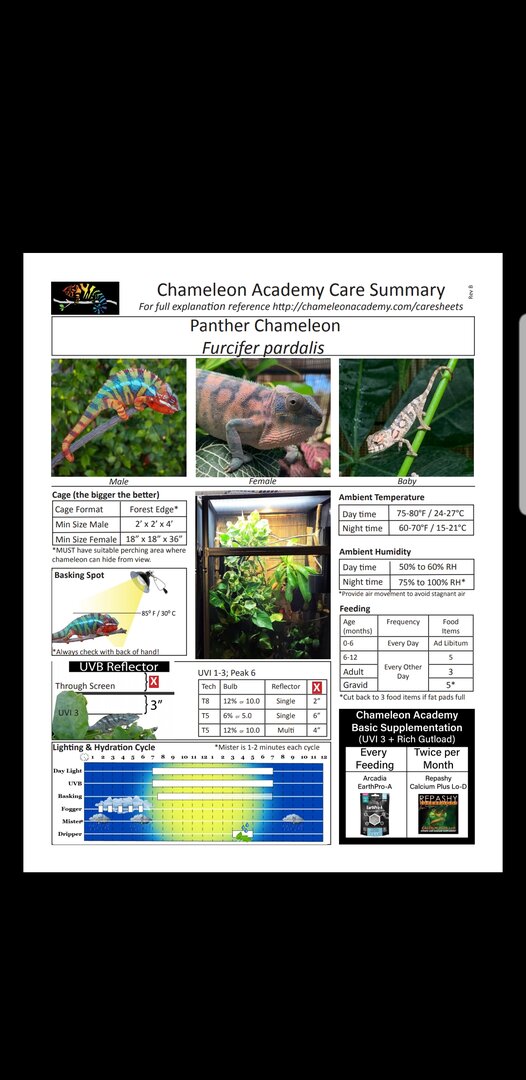 My exact times:
2am for 1.5min
7:15am for 1.5min
3:45pm for 1.5min
9pm for 1.5min
Light schedule atm = 730a-730p
I have substituted the dripping section with another 1.5minute mist. I do have a dripper that is constantly on a very very slow drip, but no way to turn it on at that specific time since I work during the day.
I have noticed my cham showing darker colors and staying put in his spot first thing in the morning more than he used to and will probably try to either mist an hour earlier (so that it is about an hour and a half before lights on) or an hour or so after lights on.
I've read that it can be beneficial to have a mist before lights on to replicate morning dew, but have yet to see my cham drink first thing in the morning (I have to put food in his cage/feeder cup as soon as lights go on due to my work schedule so he could not be doing it because I'm there)
What schedule do you guys use?