Chameleon Info:
Your Chameleon - The species, sex, and age of your chameleon. How long has it been in your care? Veiled chameleon, male, approximately 3 years old.
Handling - How often do you handle your chameleon? Never, only to clean his cage.
Feeding - What are you feeding your cham? What amount? What is the schedule? How are you gut-loading your feeders? Crickets, superworms and I have a Dubia colony as his staple. Offer 3 dubia, or occasionally others listed, every day.
Supplements - What brand and type of calcium and vitamin products are you dusting your feeders with and what is the schedule? Earth pro-A every feeding, repti calcium with D3 twice a month. (Recently bought earth proA, was using other vitamin once a month.)
Watering - What kind of watering technique do you use? How often and how long to you mist? Do you see your chameleon drinking? Handheld mister, two minutes twice a day, morning and late noon.
Fecal Description - Briefly note colors and consistency from recent droppings. Has this chameleon ever been tested for parasites? Brown with mostly white urates
History - Any previous information about your cham that might be useful to others when trying to help you. N/A
Cage Info:
Cage Type - Describe your cage (Glass, Screen, Combo?) What are the dimensions? Screen cage Reptibreeze XL 18x18x48 I believe
Lighting - What brand, model, and types of lighting are you using? What is your daily lighting schedule? T5 hooded fixture and incandescent house bulb for heat, lights on at 9 off at 10
Temperature - What temp range have you created (cage floor to basking spot)? Lowest overnight temp? How do you measure these temps? Ambient 72-75 under basking area 80-82
Humidity - What are your humidity levels? How are you creating and maintaining these levels? What do you use to measure humidity? Humidity spike when misting and a few hours after, right now I have his cage wrapped with a shower curtain, our place is very dry in the winter. Usually around 30-40% regular and 80-90% after misting
Plants - Are you using live plants? If so, what kind? No live, am looking for some online right now. Any suggestions would be great
Placement - Where is your cage located? Is it near any fans, air vents, or high traffic areas? At what height is the top of the cage relative to your room floor? In my extra unused bedroom, away from vent, near a window
Location - Where are you geographically located? Ohio
Current Problem - The current problem you are concerned about.
Recently my Cham has been having a "crusty", discharge eye. I have been keeping what I can out giving him some extra misting, but it keeps returning. I took him to my local vet that sees reptiles and she suggested, what I was suspicious of, that he had a vitamin A deficiency. I have been gut loading his feeders with carrots and collard greens to try to compensate. I also have been making sure to dust all feeders with Earth Pro-A. This being said, it's been about 3 weeks and still his eye gets crusty.I replaced his uv bulb about the same time his symptoms began. Should I take him back to the vet for eye drops possibly? Has anyone had such a problem. I will attach some pictures of him. He is in mid shed right now, so I don't want to bother him too much.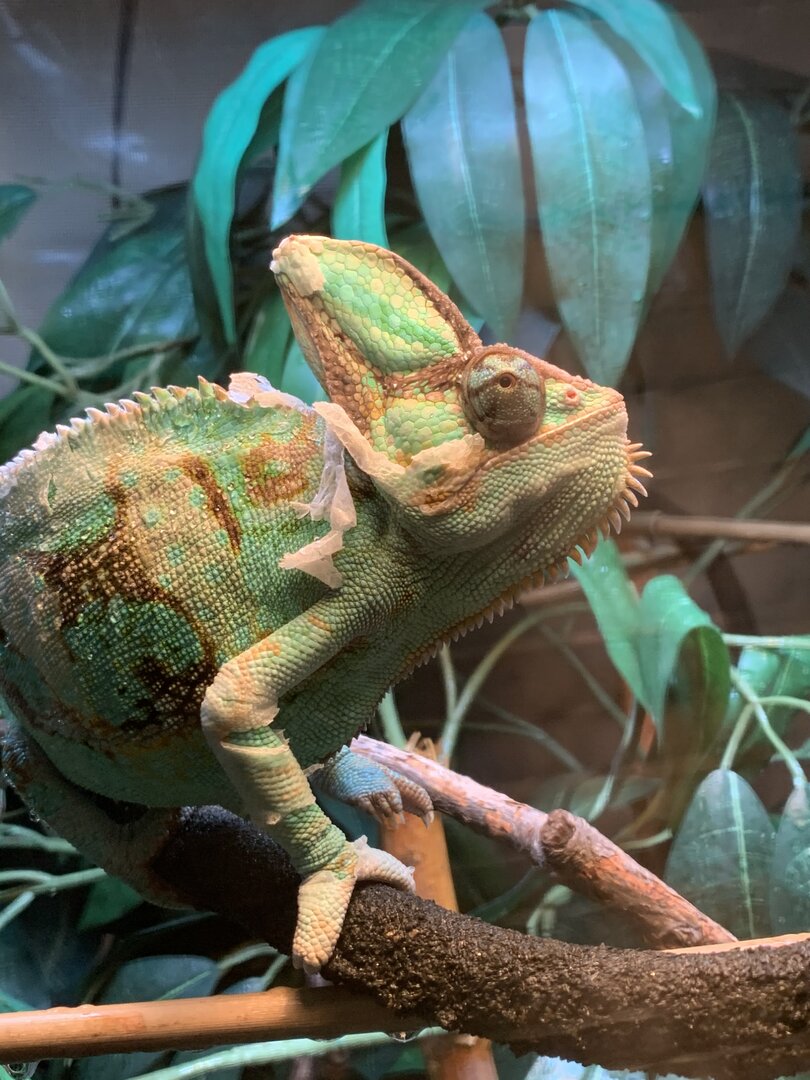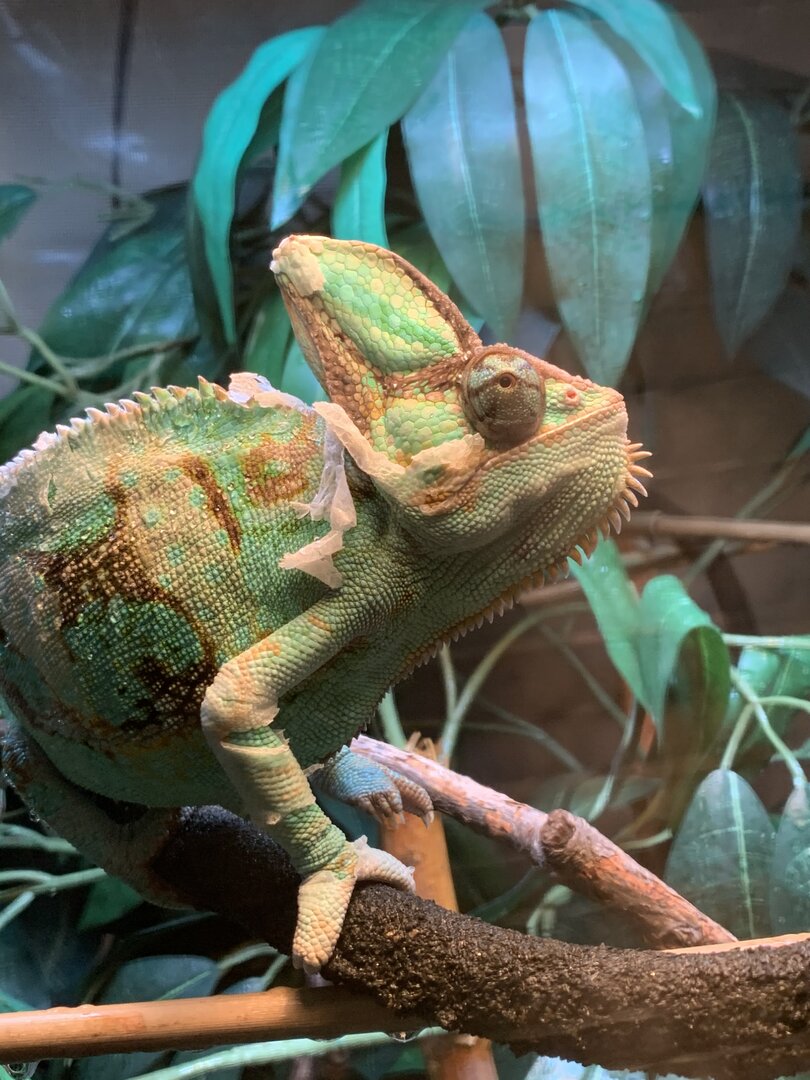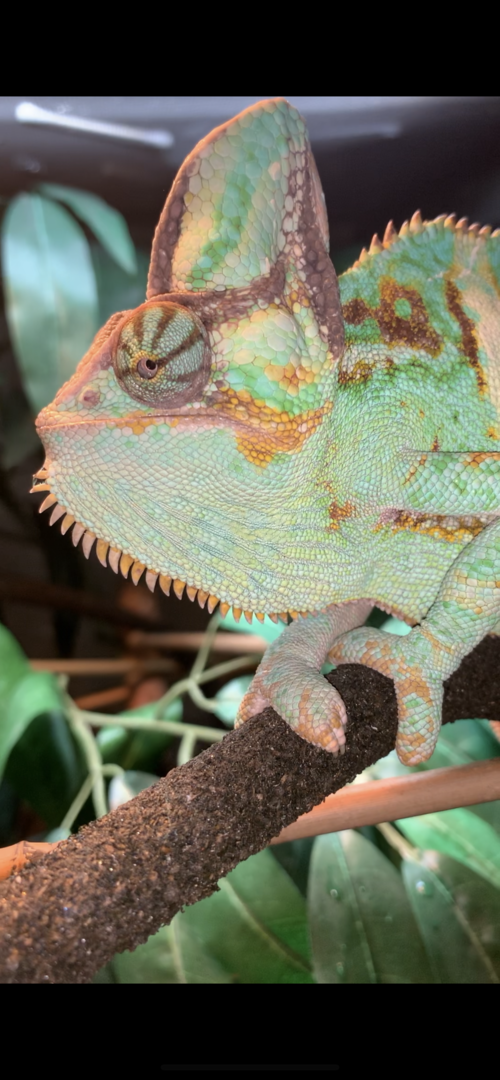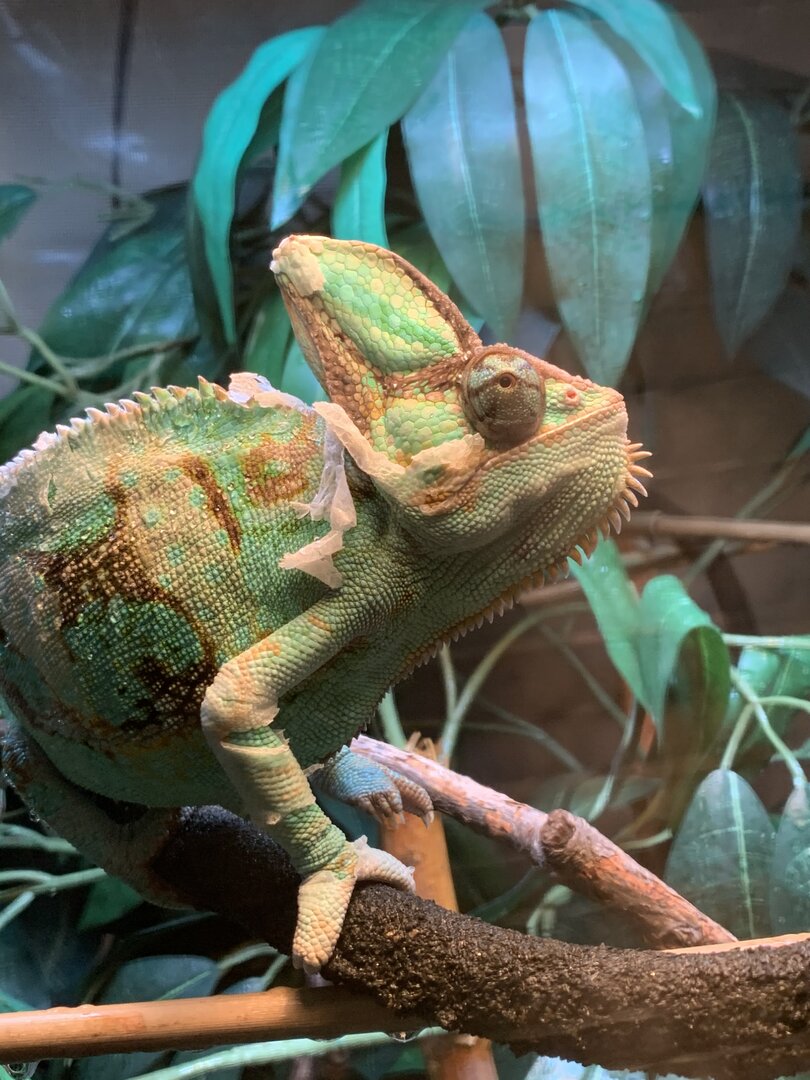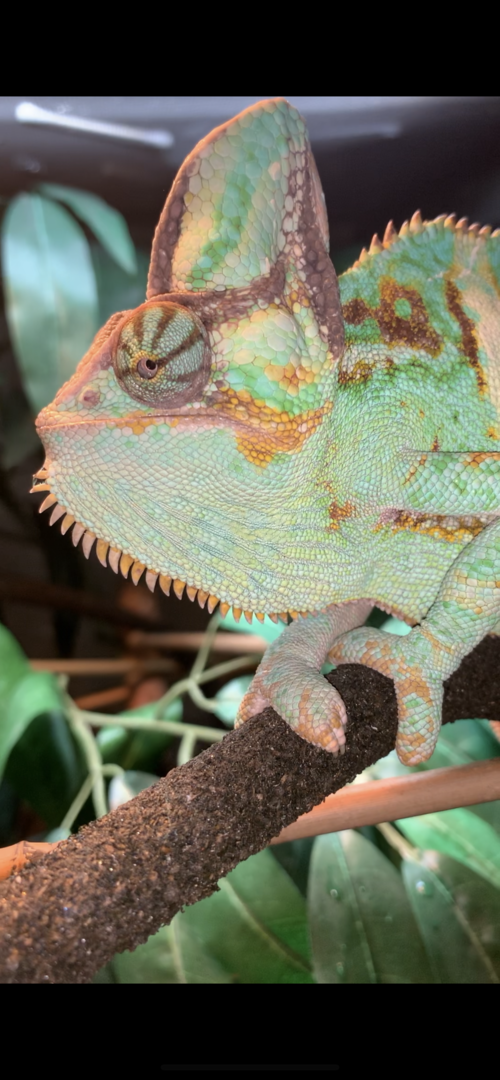 Top two are current, bottom are first signs of eye problems about a month ago.
Thank you in advance. I'll try to get a better picture of the crud in between misting, and watch for any new bowel movements.