Cant believe the size she has grown in the last year. She was just about the size of a large panther when Alex took over. Alex did an awesome job raising her. Couldnt be more impressed with his care.
Her somewhat relaxin'. She was climbing about till she saw me and froze in position.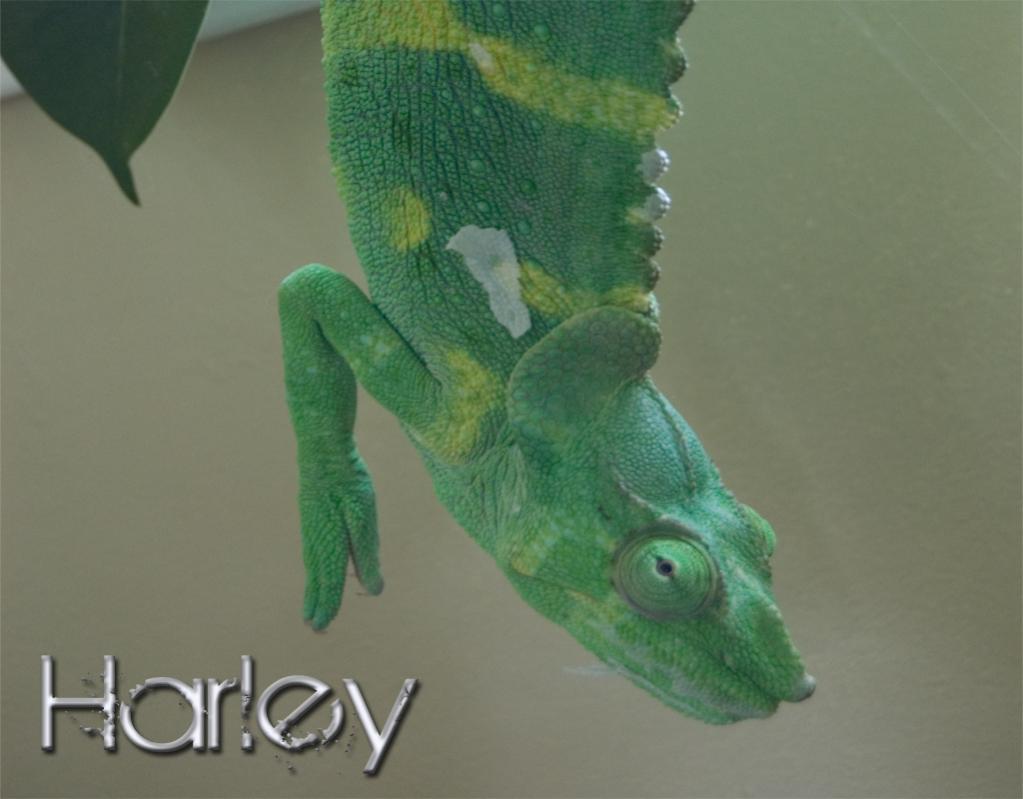 Not a happy camper.
Her grip is pretty intense. Have had other melleri feel like they broke skin...Harley today accomplished that.