I got a pair of crested chameleons from Steve at Chameleons International today.
Here's the female.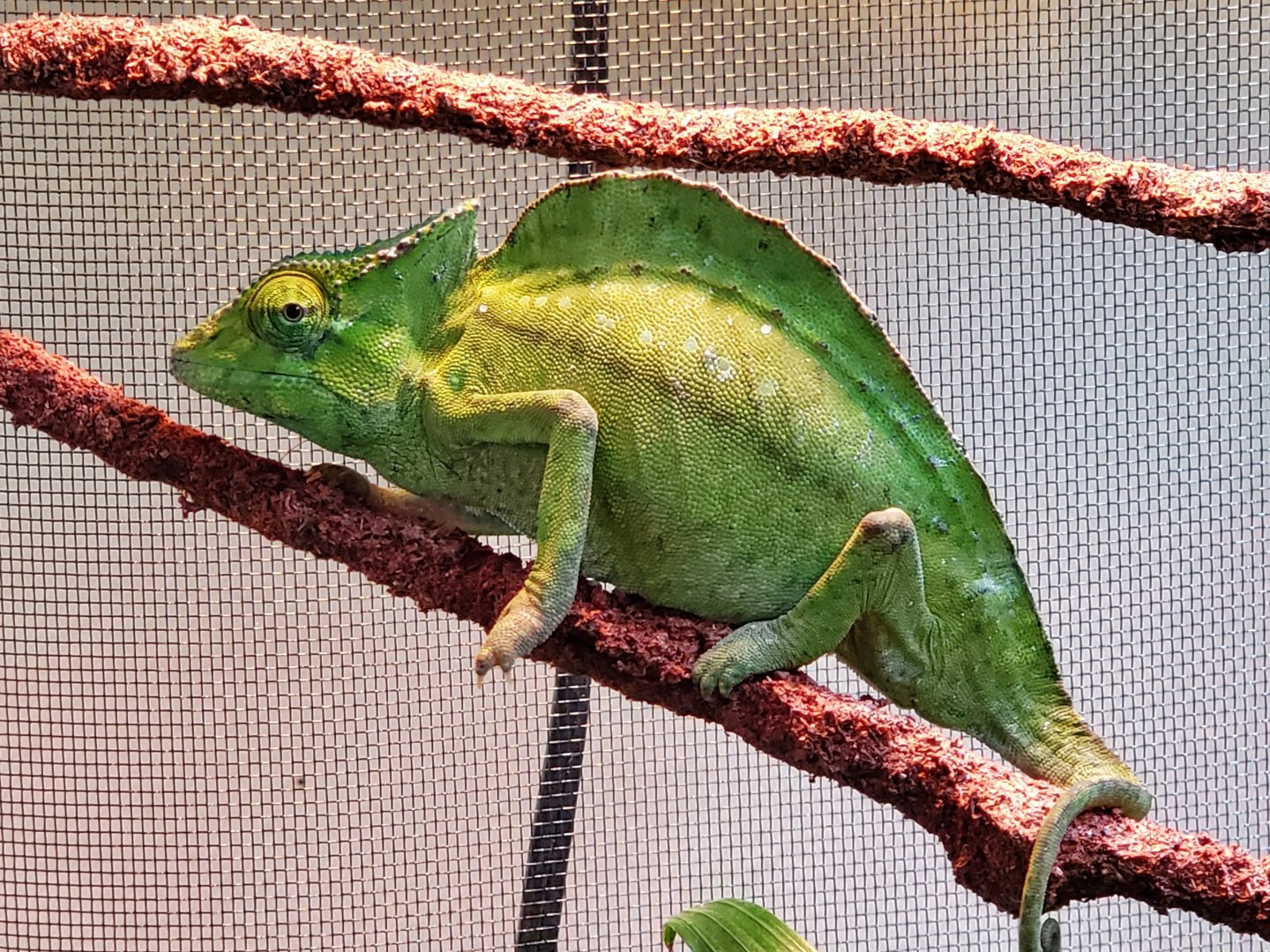 And the male.
I'll try to get some better pictures of the male if he stops hiding from me. There was also a surprise in the bag with the female.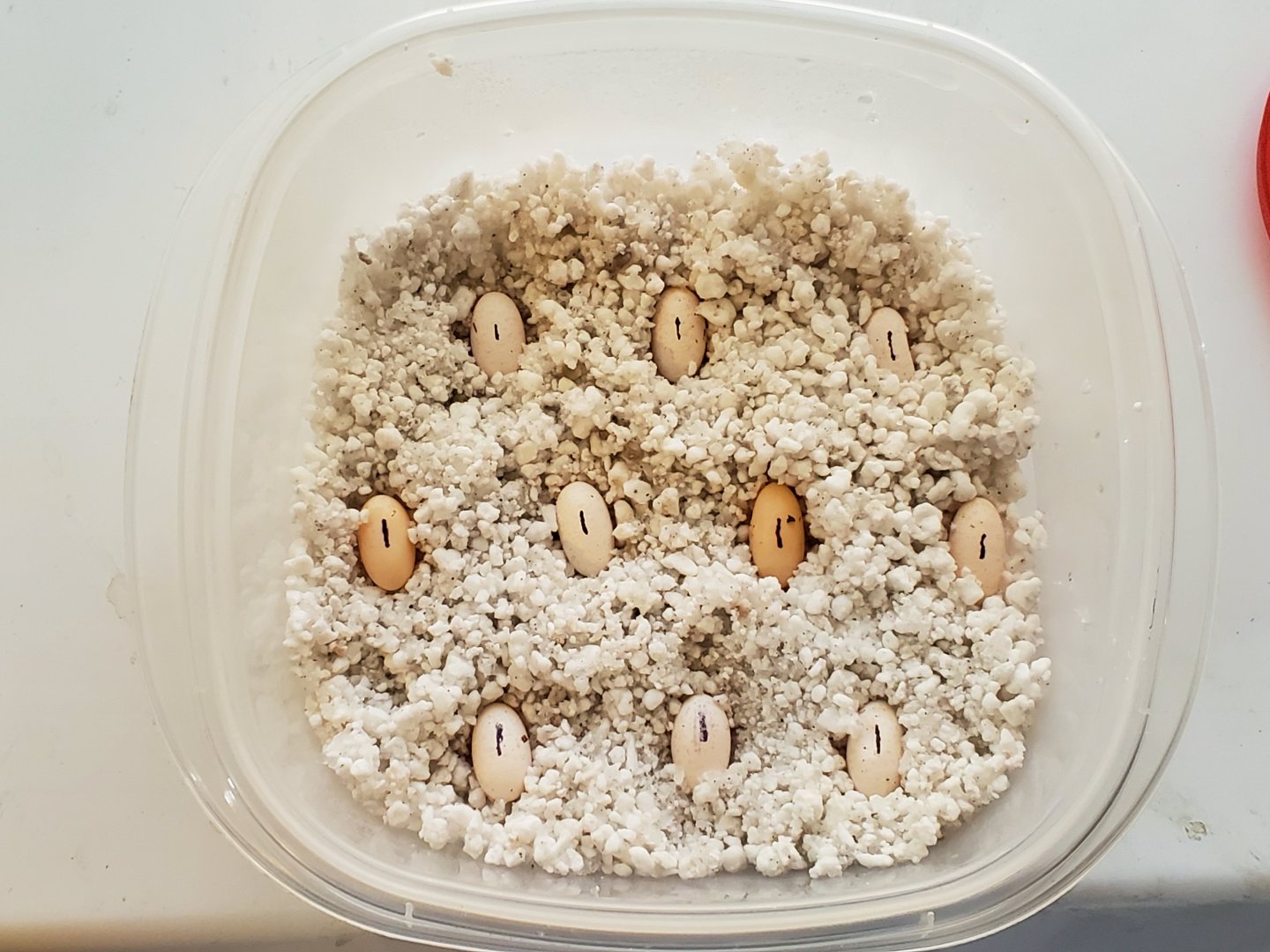 She laid eggs during shipment. I had the same thing happen with a Pfeffer's chameleon I got several years ago. As a bonus, here's a picture of my girl Giwa getting ready for bed I took when I was taking the other pictures.