I just wanted to show you guys the progress I've made with my one Chams cage. I thought his cage was bare so I got a huge plant for him.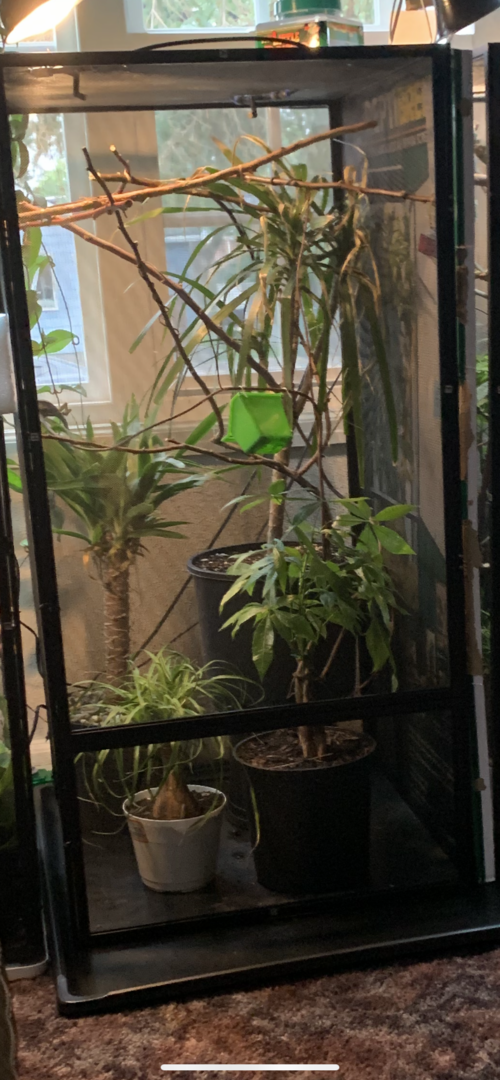 Im hoping he'll love his new plant. Not the sturdiest but I just wanted him to have more coverage. As you can see the pothos lined up I'll also be hanging those up soon. They're slowly coming along.
Picture of the lil stinker that got the new plant.
Hopefully we can get the chameleon room renovated for them too so they even have more privacy. I've never been so dedicated to animals before like these guys.