Recently I switched egg suppliers to
@snitz427
. I used to get 1,000 or so eggs from Mulberry Farms and I'd end up with about 1-200 mature worms. Well, I did the same with her eggs and now I have probably 800 worms! While it's nice to have great success, I don't need that many moths and the worms are going through a pound of food a week! I'll never be able to go through this many worms before they start to cocoon. If anyone needs some worms send me a message. I'm not interested in selling worms full time... but I'd rather not feed them to death.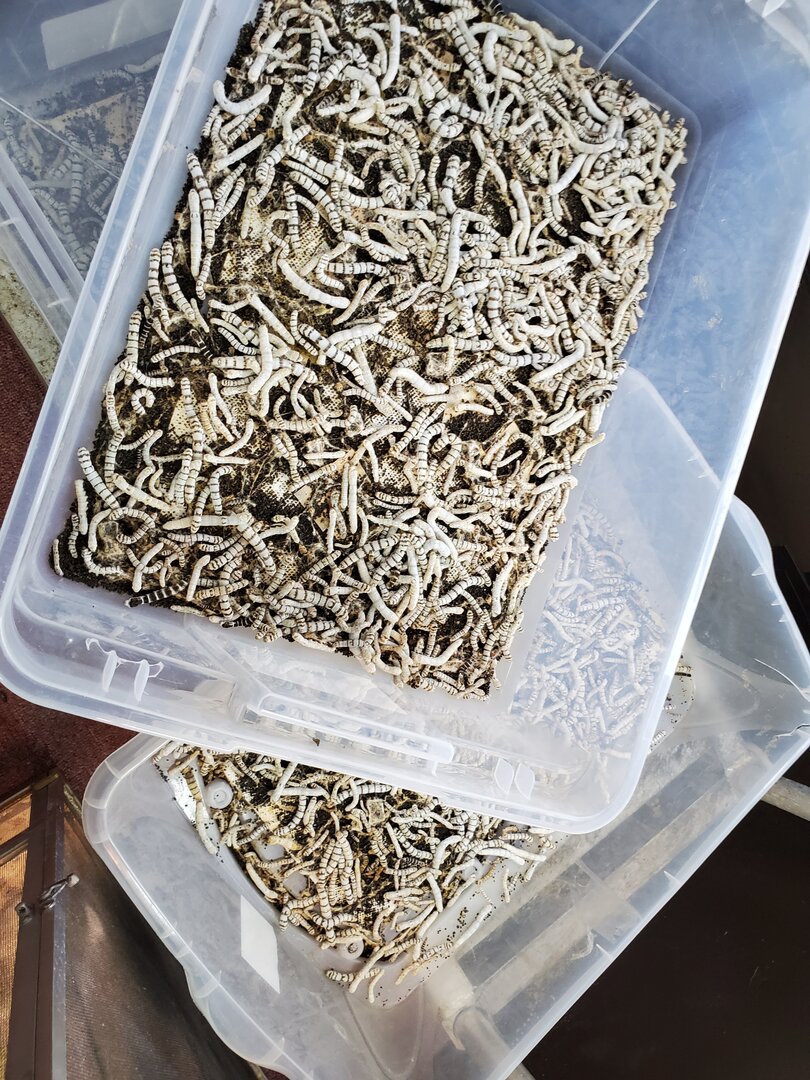 I have all sizes, plenty of eggs, food [I bought in bulk], and I also have the big deli cups. I was going to post this in the classifieds [and it may end up moved] but I'm not so much selling the worms as looking to help folks out and get a few bucks out of it to buy more worm food. That said, pricing depends on quantity, how much food you'll need, and shipping - but I'm not looking to make money.
If anyone is interested, let me know!