I am getting an enclosure ready for some new additions. I have searched through the posts here and would welcome any comments as well.
So far here is what I have. The enclosure is 24"L x15"D x 21"H, made from glass with small screen inserts on sides & screen top.
The empty enclosure
Hoping to allow for some drainage, and not excessive moisture in substrate causing mold and other issues
Starting to plant
Adding branches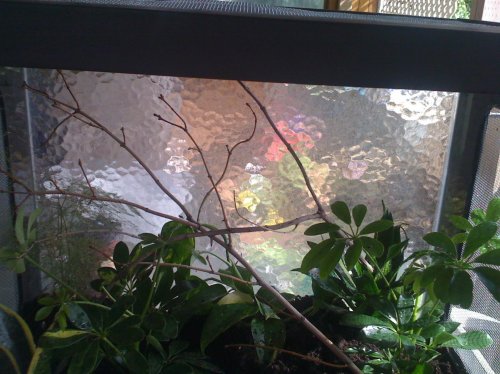 And another shot
This will be home to 1.1 Rhampholeon brevicaudatus. I have a few more branches to add yet. Any thoughts or comments from those of you experienced with these guys? Want to make sure their condo is perfect before they arrive
EDIT: I am having trouble finding leaf litter to cover the dirt but was wondering if orchid bark would be ok to use???