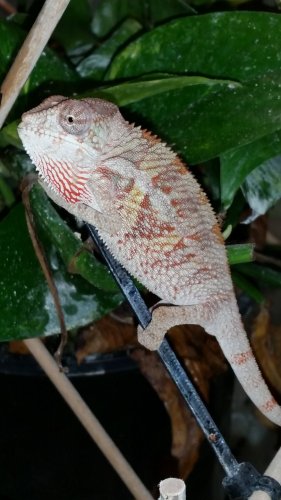 So I'm getting ready to sell my babies and I'm picking out some male hold backs. I'm hoping for a red bodied chameleon and wanted to get some opinions from those who have had baby red bodied panthers. They are 4 months old.
First this is a male, right?
Would you think this would be a red body? All my other males are beautiful greens and blues but this one I'm just not 100% sure on.