Hi there! My name is N. Johnson, and I am going to get my first chameleon very soon, and would like some advice in case I got anything wrong or have missed something. I am getting a baby panther chameleon and I have done substantial research into temperature, lighting, humidity, misting sessions, ect. These questions have more to do with what I couldn't find answers for anywhere else.
First of all, I have attached photos of my enclosure and the plants I will shortly be putting into it. I have 1 pothos plant, 1 spider plant, and 1 fern plant. I am curious as to how long it takes for the plants to grow in, and if there are superior spots to place them in. Also, should I add more branches, or do I have enough?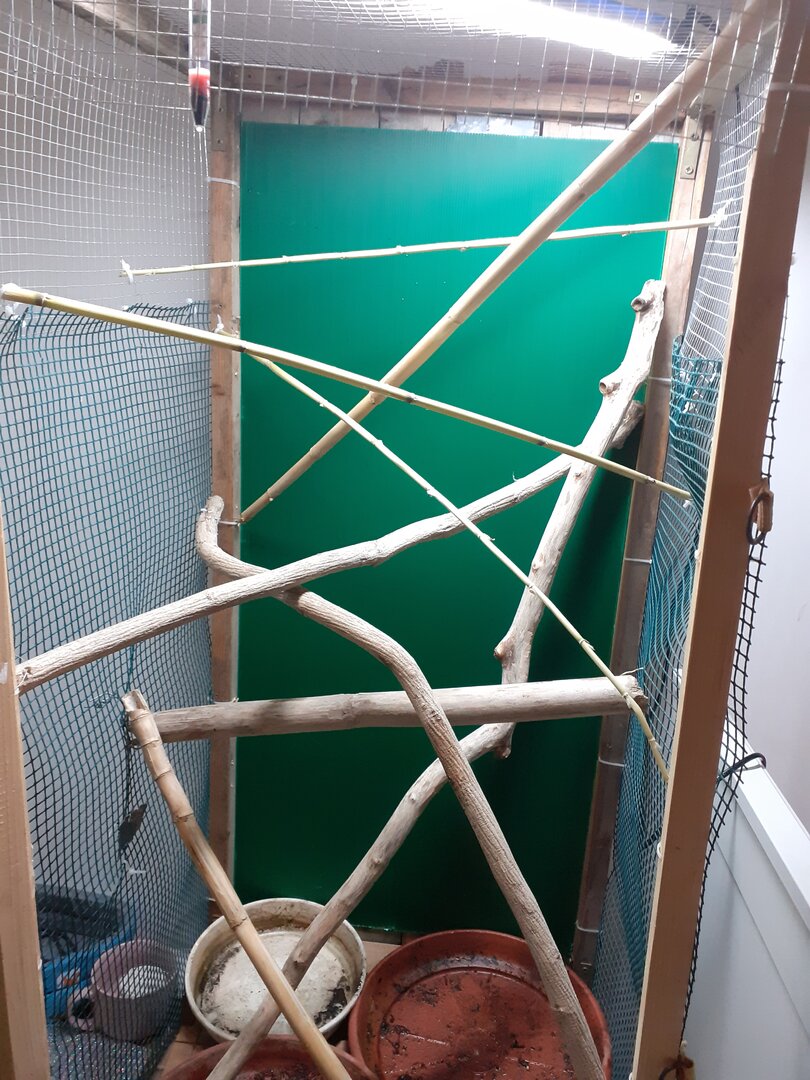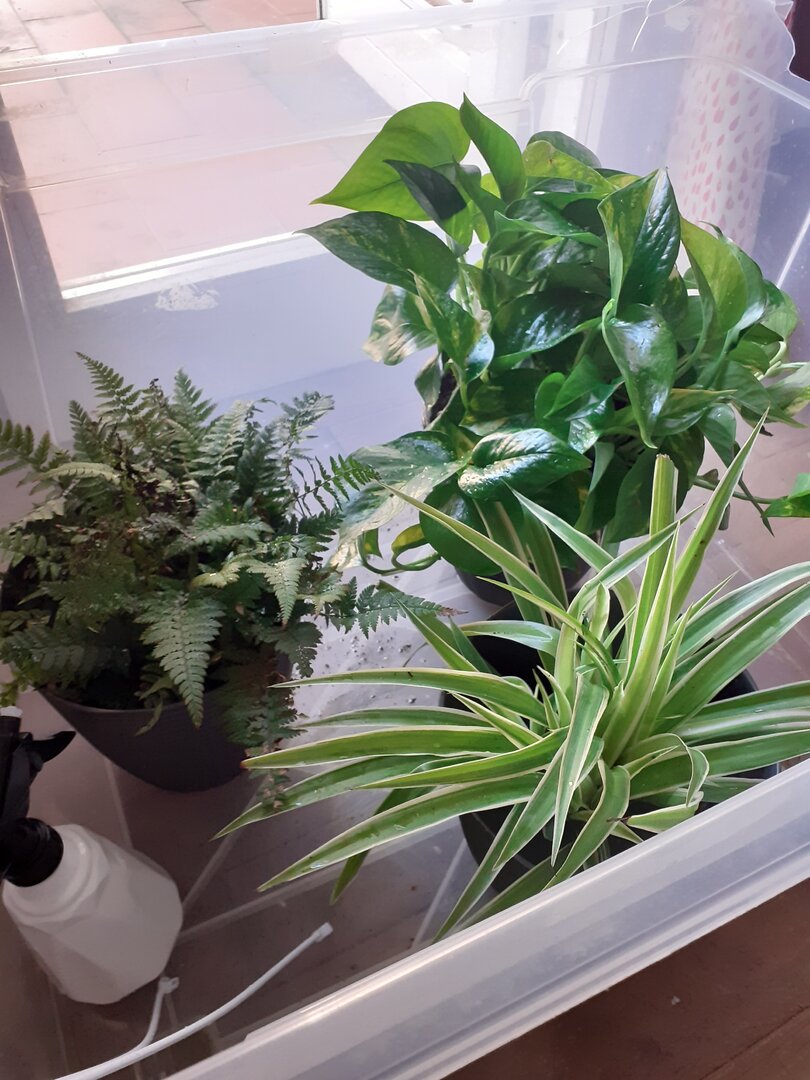 What sized bugs do you recommend? I couldn't find the growth rate of the bugs I will be feeding, and I am scared that small bugs may not be nutritious enough, but medium bugs might be a bit too big for a baby. Furthermore, how long in advance should I order the bugs?
Sidenote: If anyone lives in Lazio, Italy, are there any good online shops for bugs? I am considering agripetgarden.it .
Lastly, what age is it appropriate to start handling them and working on bonding?
Thank you so much!