Howdy!
This is my first post, I'm new to chameleons and will be getting a baby male panther chameleon in a week. I've gotten his enclosure set up and just want to put it out for review--make sure I'm not missing something. General specs about the enclosure are as follows:
General Temp
: 72F
Basking Temp
: 86F
Day Humidity
: 50-60
Lighting:
150W Basking bulb (on dimmer to not overheat), Arcadia T5 6% UVB, full spectrum plan grow lights.
Plants
: Coleus x3, Rubber Tree Plant, Begonia x2, Golden Pathos, and a dying Jasmine
All of the moss is real moss.
Upcoming Improvements
: I've purchased a fogger to help get my humidity levels higher at night. I'm also going to add a tray for draining. Lastly, I have a few silk plants that I plan to remove once my living plants grow big enough to give my little guy some cover.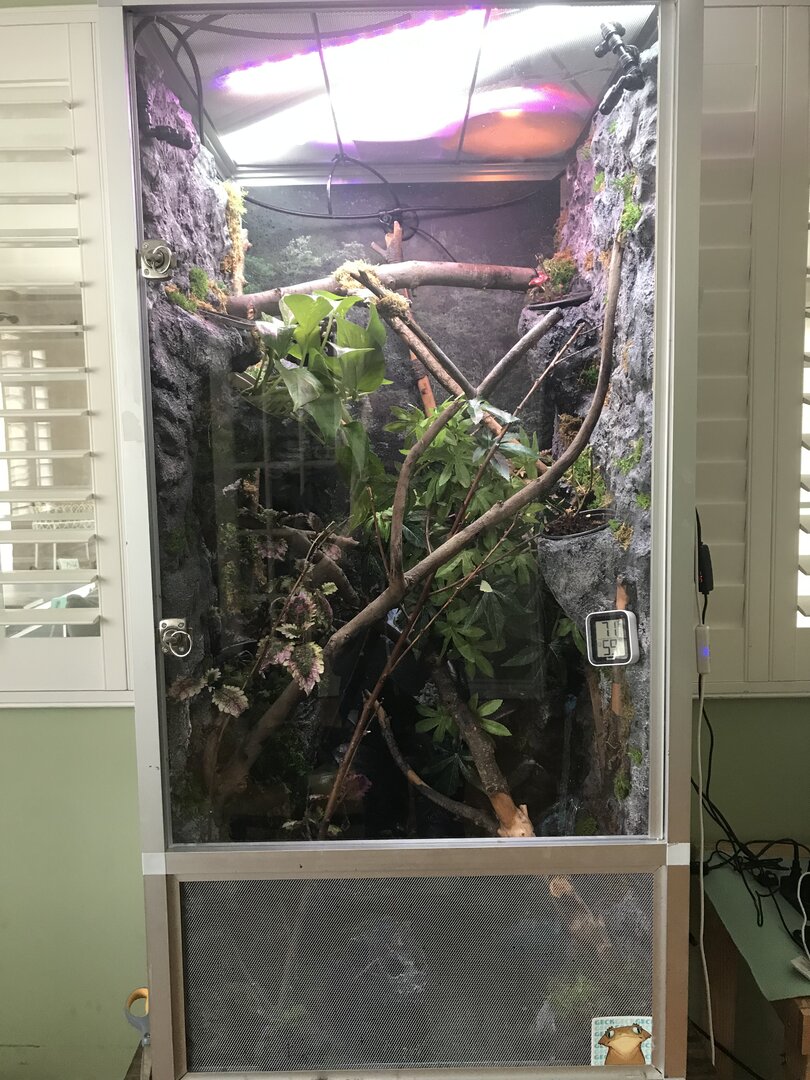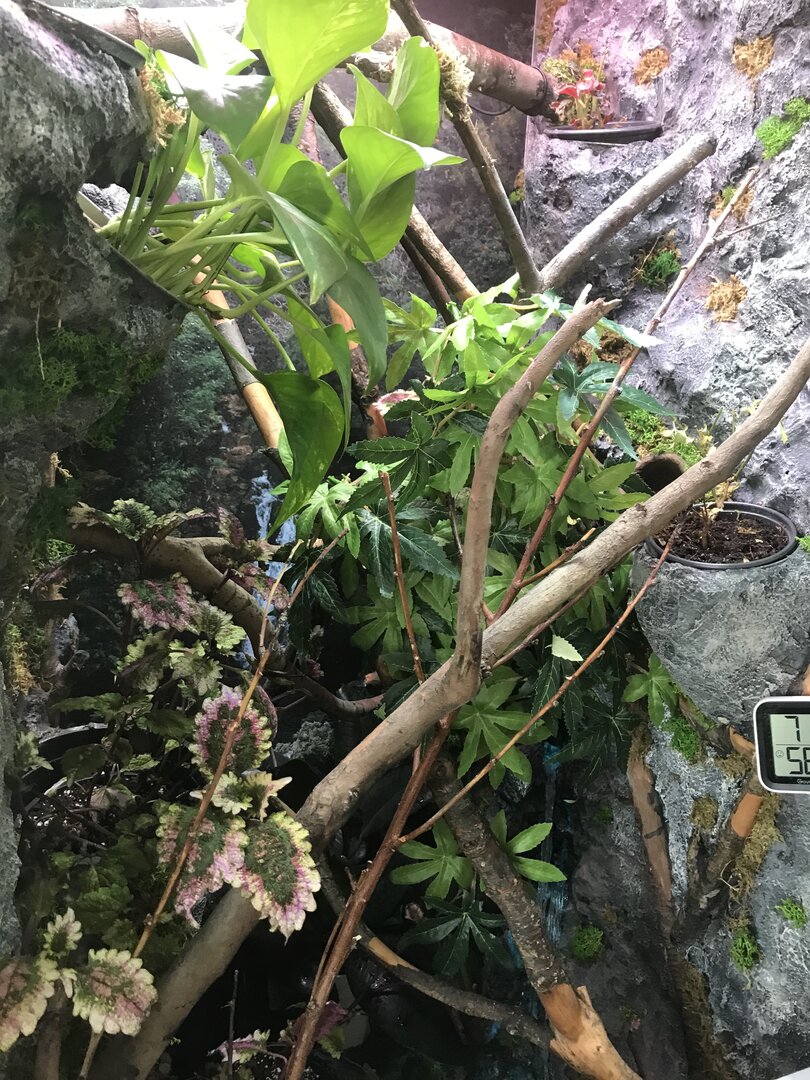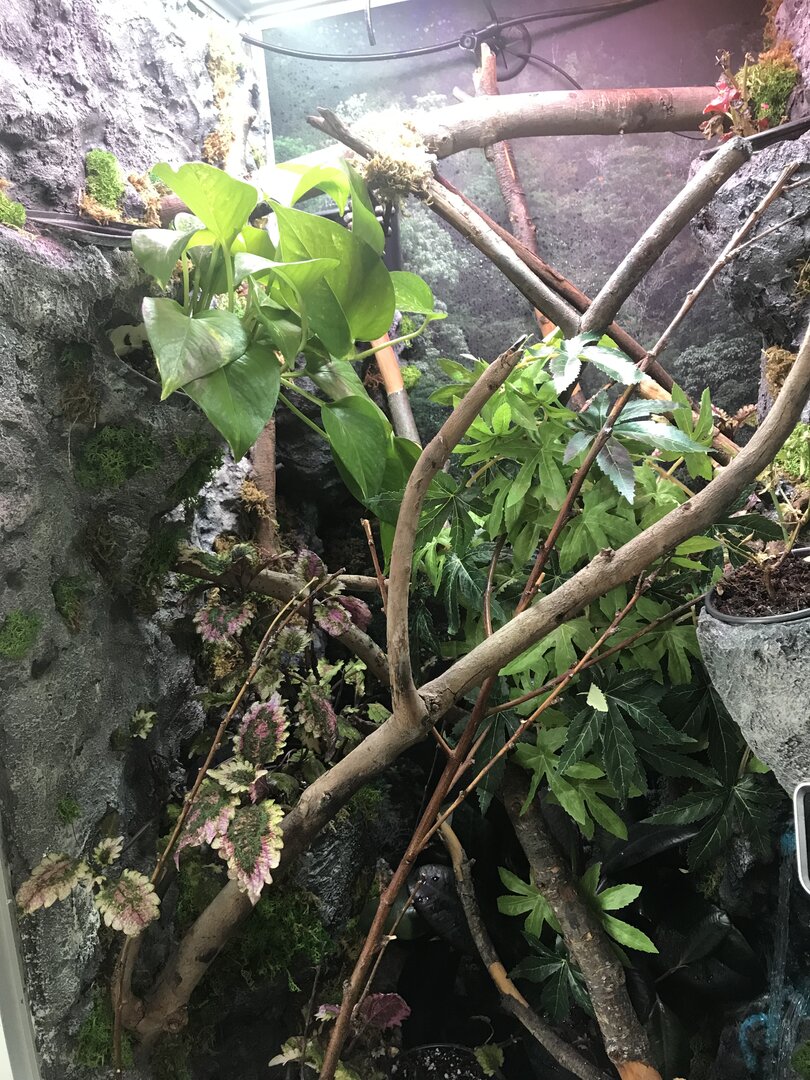 Last edited: