Almost a year ago now, I got my first chameleon since moving to Arizona and named him Chuck Norris. His name started a small debate about who is better, Chuck Norris or Bruce Lee. Today, I am going to bring us one step closer to deciding once and for all. I just got home about an hour ago with the newest addition to the family.
I would like to introduce you to BRUCE LEE. This little guy is a 3mo Ambilobe and has some serious attitude! I love him already!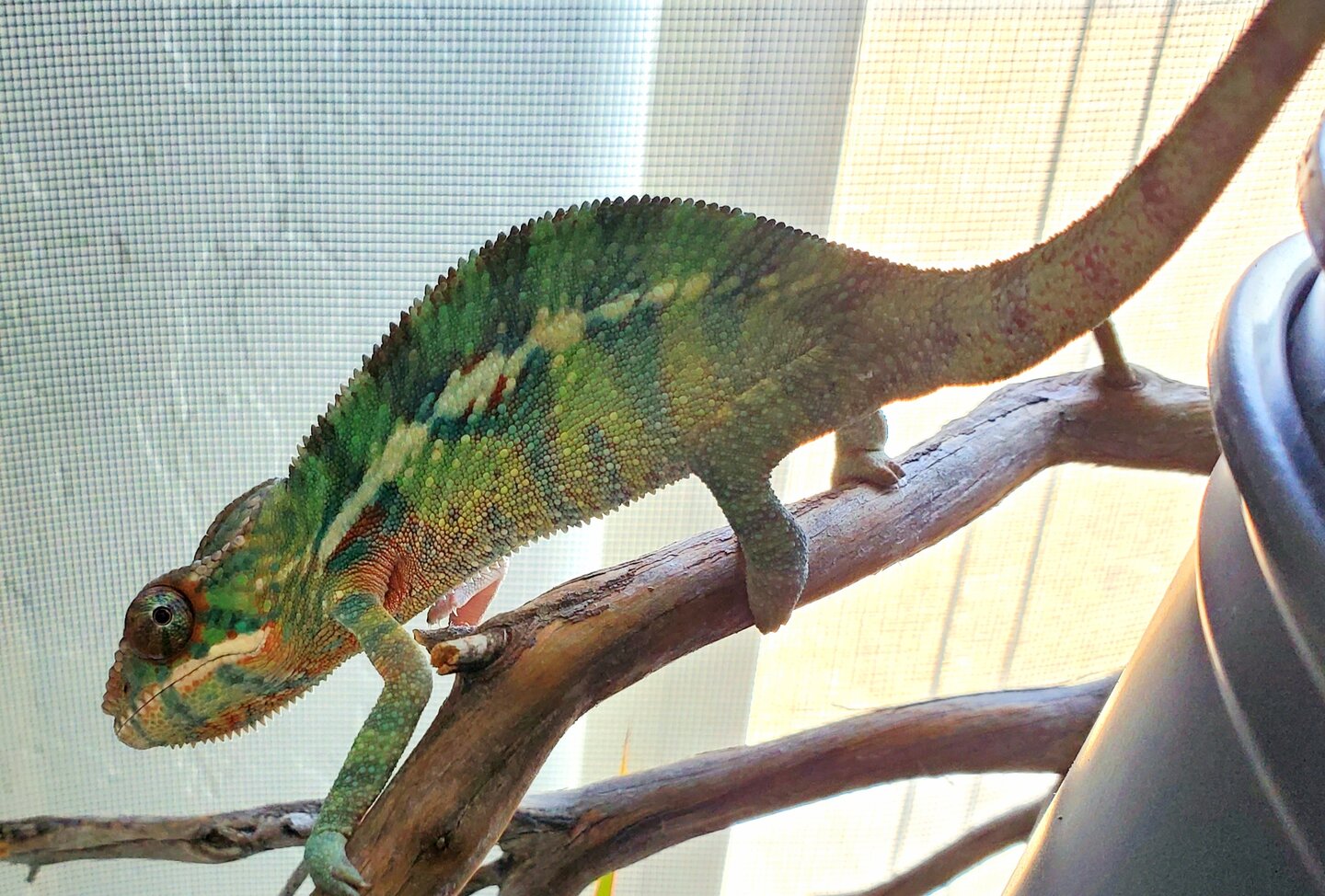 More pics will be coming, but he is just settling in and I want to let him be for a while. I will update this thread with his progress and let you all know how the battle goes.