Hi, I've recently got my panther chameleon about 8 months ago, when i first got him he was almost a year, he was quite pale and only have very subtle hints of colour on him. Although if it makes any difference he shed about 3 days after we got him. But he started to develop his colours later an started to turn green with red marks here and there and his natural colours. Now I've heard that they loose there colours annually then get them back again, i heard it was something to do with breading, or if there relaxed they become paler, but i dont think its the case, anyway. I just wanted to ask if it was true, if not this is how he lives.
Feeding:
now generally i give him locusts, dusted in Nutrobal, which has all the supplements he needs every 2nd day i feed him.
i give him wax worms once a week since he reacts well with them and monitor his body weight ( he looks healthy to me)
Cage:
his cage is 57.5x49x91.5cm and fulled with plants and bamboo sticks for him to climb.
temperature is 84 F and i turn it down to 80 at night time,
he gets 13-14 hrs of sleep and is well rested.
his humidity is in between 70-85 ish daily.
i take him out regularly when he is in the mood, although i don't when he is about to shed, since he just looks me up and down then puffs up, honestly a lot of attitude from him, but i mean that one of the reasons i love him. Now im not sure if he needs different supplements, different foods or anything else but please let me know ill attach photos of him bellow. I don't mind if he is naturally this colour its just been something that ive wondered about.
this was him february 23rd getting his colours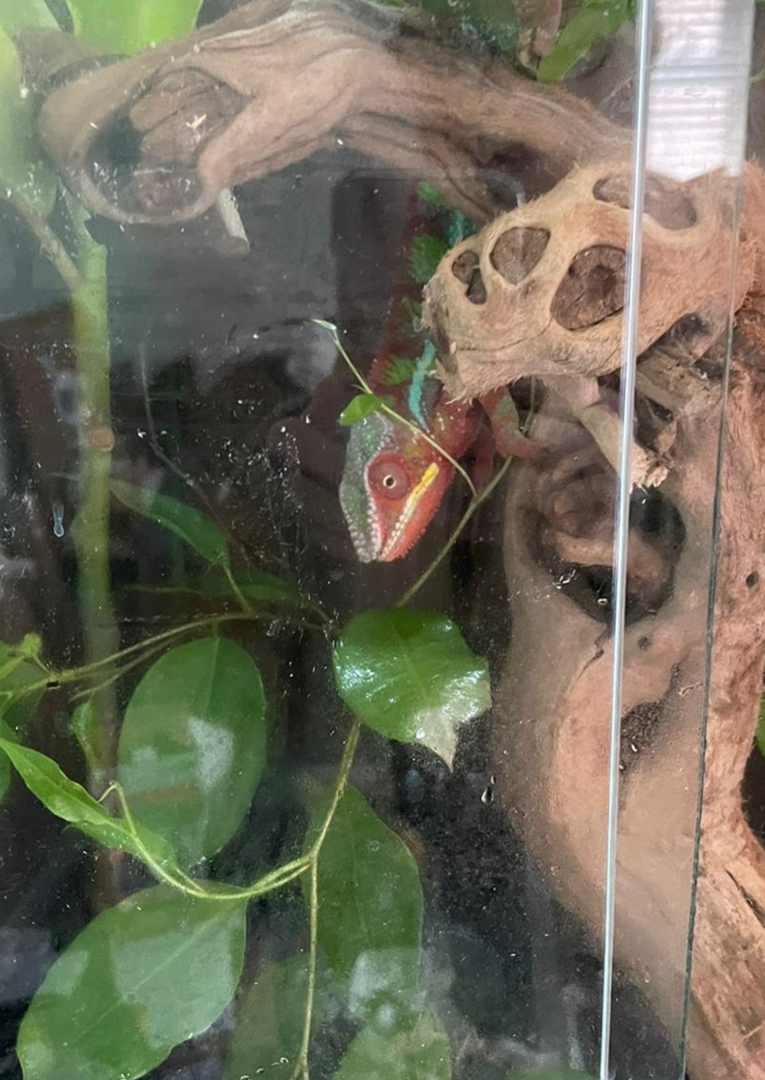 this was him April 2nd and april 10th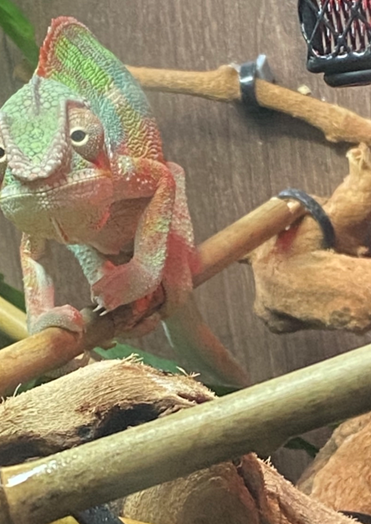 this was him march 29th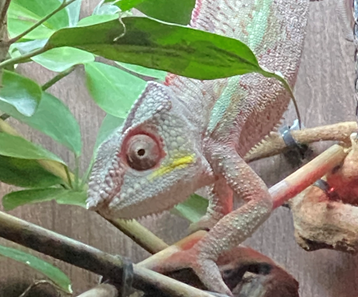 and this is him now, and yes they are all the same chameleon you can tell by the yellow on his mouth, please if someone can tell me why that would be much appreciated.