Hi all! I recently got 3 juvenile pygmy chameleons, and they are super cute! I'd been waiting for these guys for a couple of months, and we (by 'we' I mean 'the petstore where I work') finally managed to get some more. The last group we ordered were adults, so I was very pleased when these little guys came in. They are probably WC or at best CH, but seem healthy and happy so far, eat well, etc. The thing is, I tried to pick out a 1.2 group out of the six we got, but the more I look at them the more I think I ended up with 2.1! So I thought I would join up here and let some people more expert than I take a look. What do you think?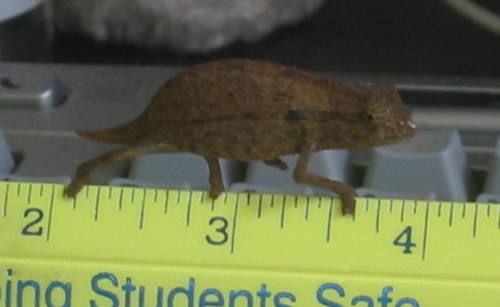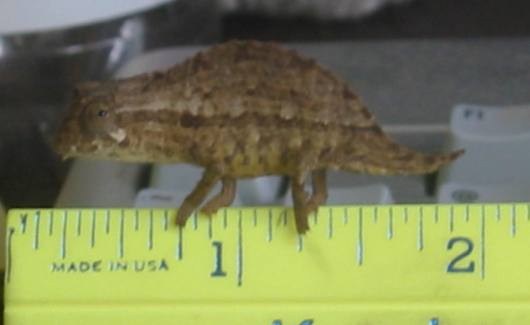 If there are 2 boys I will probably end up taking one out, although so far they haven't shown any aggressive or dominant behaviors toward each other that I've seen, not even colors. They (the 2 I *think* are boys) do tend to hang out at opposite ends of the tank, though. They are in a 20 long at the moment, with lots of sticks, plants, etc. Here it is:
Any helpful advice on setup, etc. is welcome!