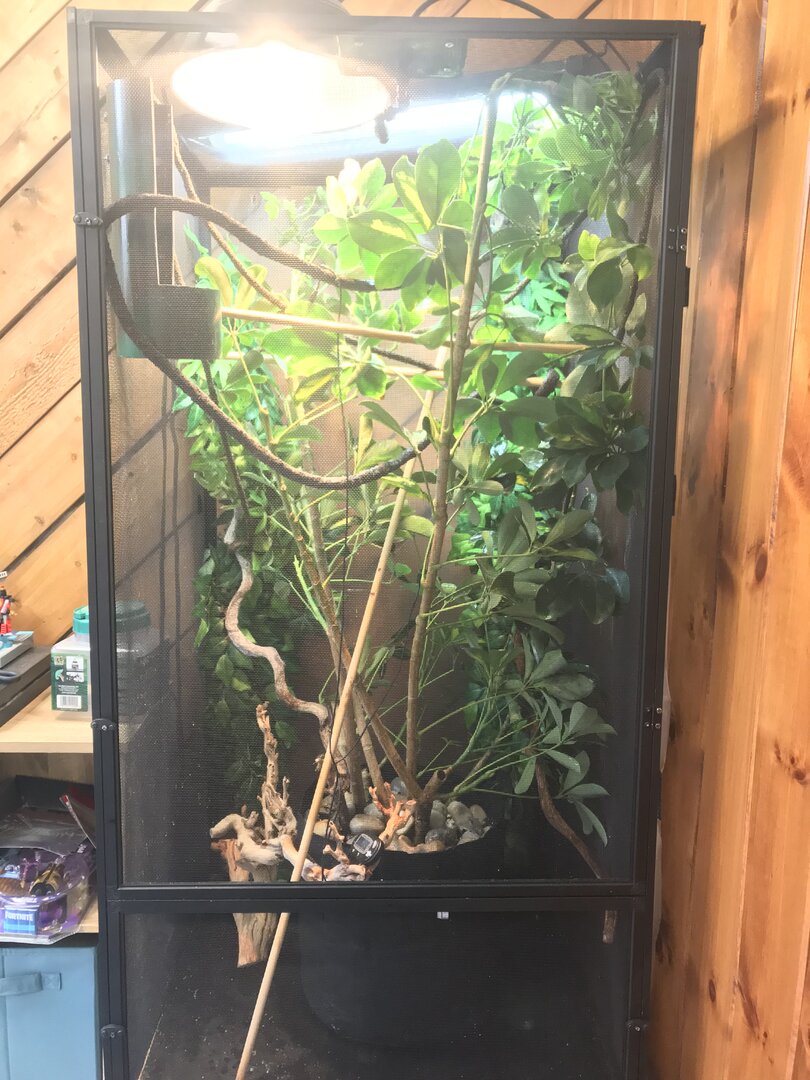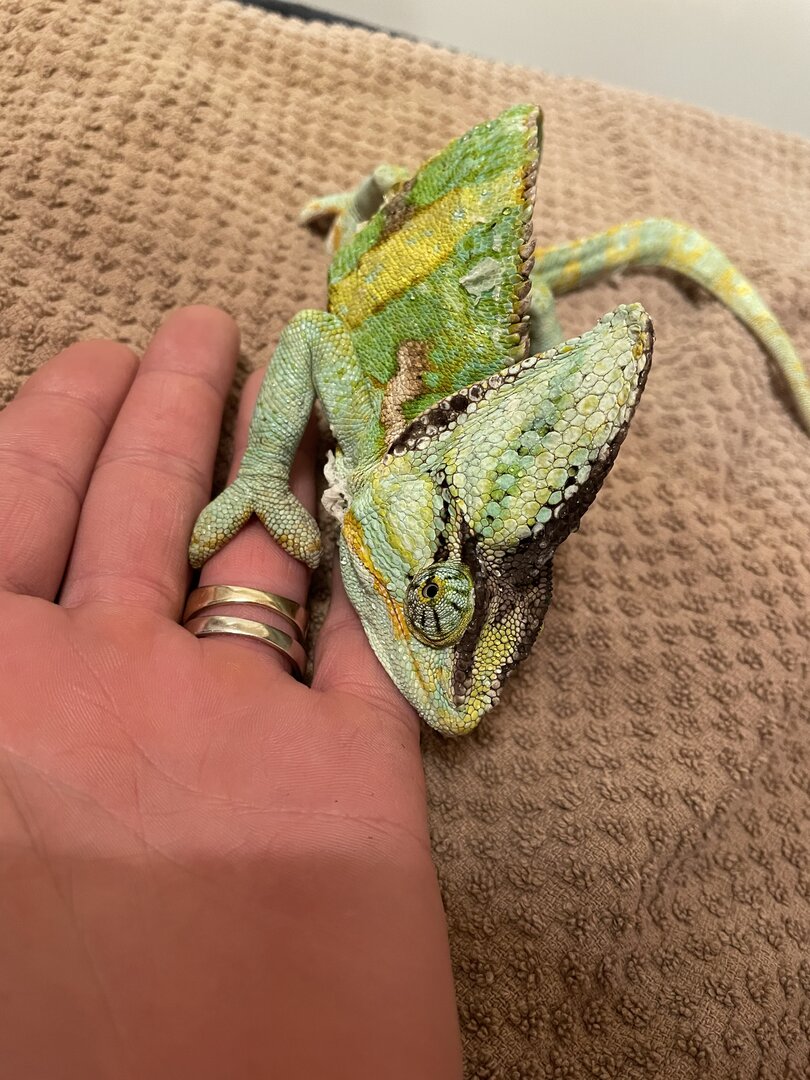 Chameleon Info:
Your Chameleon - Veiled, Male, 3.5 years. Had him since a baby, got him in the mail. They said he was 6 months, but I think he was more like 6 weeks.
Handling - at least once a week, sometimes twice. Often eats out of our hand though.
Feeding - most of his life he has eaten crickets, horn worms, and super worms. However as of late we have weened him off the super worms because it was like he was only eating them. Fed every other day, 10-12 crickets. Crickets are gut loaded with carrots, spinach and oranges.
Supplements - crickets are rusted with zoo med repti calcium (no d3) every feeding. Reptivite with d3 twice a month, then fluckers calcium with d3 twice a month. So calcium every feeding no d3, d3 dose 4 times a month and multivitamin twice a month.
Watering - Mist king set up for a 8 min mist at 830 am, then a 5 min watering every 1.5 hours:
Fecal Description - Never tested for Parasites, poop is dark brown with big white blob at end.
History - no health concerns until now, he did show up very premature and took a while to get eating but ended up growing like a son of a gun and things seemed fine for the past 3 years.
Lighting, his basking spot is approx 90 degrees, I have a dual hood fixture from LYR with a grow light and a 6% d3 Arcadia bulb that is replaced every Christmas and is also on a 12 hour timer.
So, about 4 days ago we noticed when we put crickets in his feeder cup he didn't come over and snipe them up like he usually does. Up until now everything has seemed perfectly normal.
The next day, he still didn't eat but was moving around very slow.
Same thing yesterday. Put our hand in there and he climbed out, still seemed plenty strong, good grip, moving about. Put him back in.
Today, I see him crawling down to the bottom of his cage: and I watch him, and he just lays over, lifeless. I thought he was dead. He's not, but has next to no energy and barley moves.
I am not sure what to do. I called a nearby vet , won't even see him. Nearest vet who will is over a 12 hour round trip away, and I just can't make the trip right now for personal reasons. I will include some pictures .