I now realize that I may have gotten a LITTLE over zealous on the feeders!!!!
I estimate I have 60 k crickets,6-8 k supers, 6-8 k mealworms,27 cultures of fruit flies,silks worms everywhere, hornworms(I am going to feed them off and NEVER do them again) nasty critters!!!!, I have 5000 blue bottle fly maggots ordered,2 cultures of Isopods ordered and also have a large supply of Phoenix worms on hamd!!!
It's feeding/cleaning time so look at this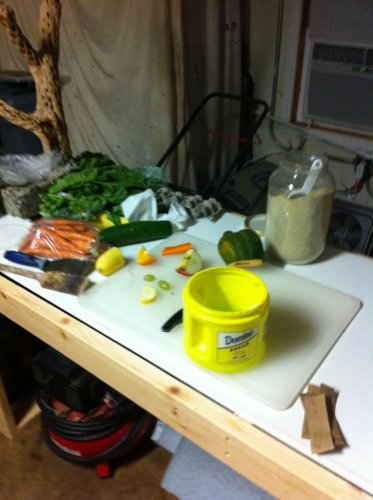 t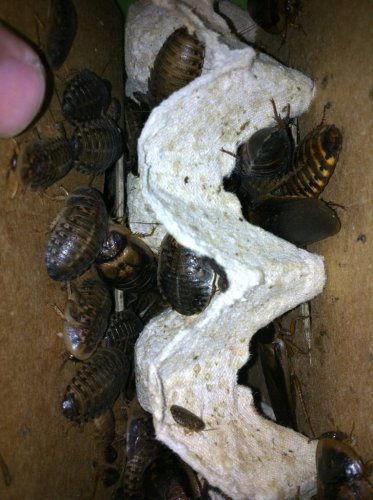 Forgot to mention Dubia and red runner roaches as well. I have eggs in the incubator, my two TJJacksoni females look like they are about to pop they are so fat!!! I hope soon I will have some baby's to feed these critters to :<)
I have had to call all my friends to come get some feeders from me, lisagr07 is coming this wknd to get some as well!!!
Last edited: