On Friday my EcoZone EZ400 arrived. The creator, Tony Escobar, asked me if I could put the EZ400 to work with chameleons and give him some feedback. I am going to use this thread as a sort of log to track my thoughts and progress. The thread will serve as a reference for those people interested in how this can be used for us cham keepers. I can tell you this is a powerful tool in regulating temp, lights, misting and monitoring your daily temps.
First notes. The packaging the EZ400 comes in is great! Very clean pack and presentation.
Comes with a reuseable shopping bag.
The two extra temp sensors I ordered. It comes with two standard, but I wanted to mess with four total
Some literature.
the box that the controller comes in.
User manual.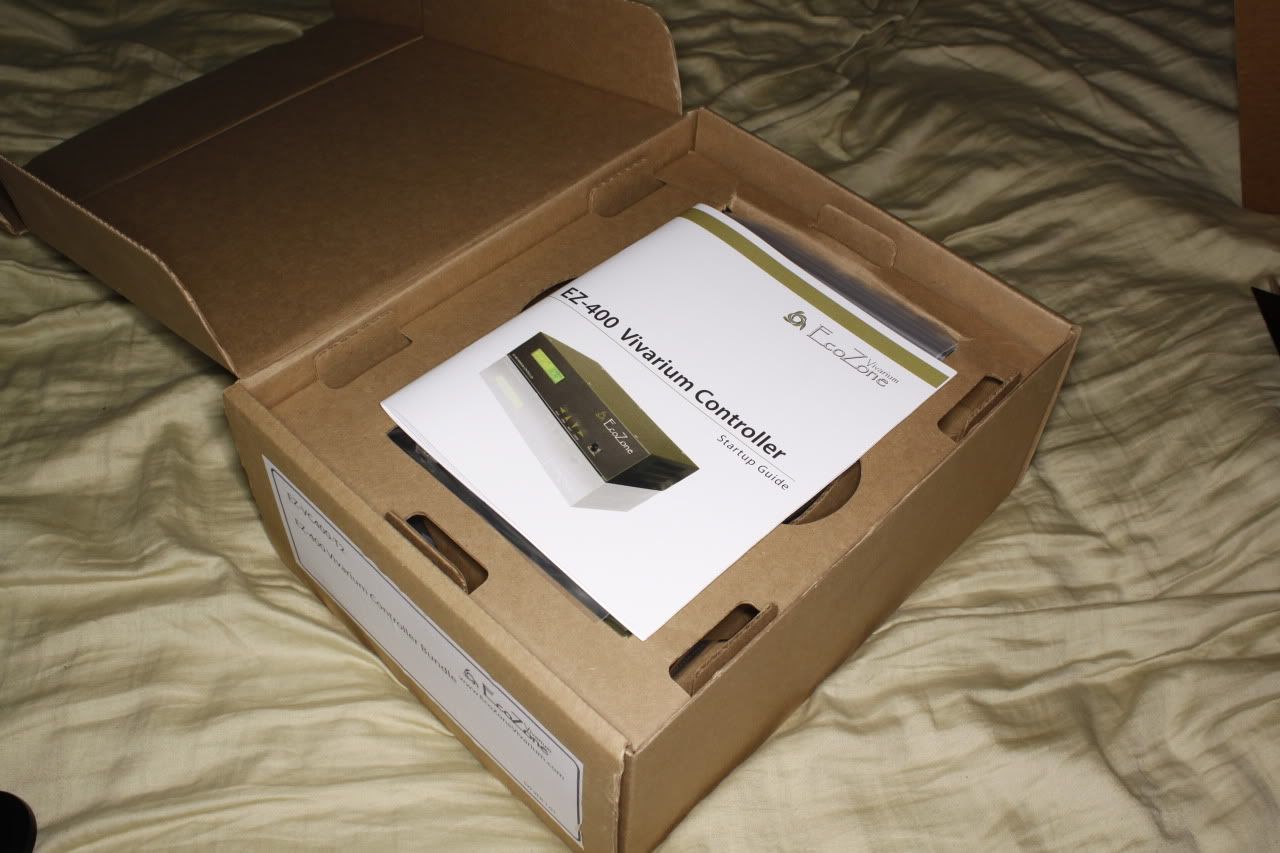 The two temp probes that come standard.
And the unit......
lol sorry guys... I didn't take pics of the 'unit' outside of the box.
I was opening this up like a kid at christmas and then had to run out the door.
The first go around with the controller, I just hooked it up to my computer and played around with the interface. I was trying to get familiar with the way you set things up. There are a bunch of features to utilize. When I get into it more and actually have the controller controlling some lights and sensing some temps I will report back. Until then feel free to ask any questions, I will try to answer as best I can. If you have any simulations or ideas on how it should be set up, let me know!
Just a tease..... here is the controller status page that reports output levels, output status (on/off/%) temperature ranges you have set and current temperatures being read by the probes.