Meet my two Asian vine snakes!
These guys are so cool- they are basically kept the same way that chameleons are. They need pretty high humidity, drink dew, need live plants and airflow, and a basking spot of about 90. They eat house geckos and anoles and I will be working on setting up a breeding colony of the geckos. (It will be a fun task to deworm all of the geckos and get them together and breeding)
These guys are also rear-fanged and mildly venomous. It is only a problem if you are allergic to their venom. They are display animals, though mine have been very tolerant of handling and haven't puffed, hissed, or gaped at me (yes, they do all of these as warning behaviors before a strike)
I am still learning all about them, but I really look forward to my time with them.
On with the photos!
Where are the snakes?
See them yet?
How about now?
Here is the female.
What pretty eyes you have, my dear.
She was checking me out.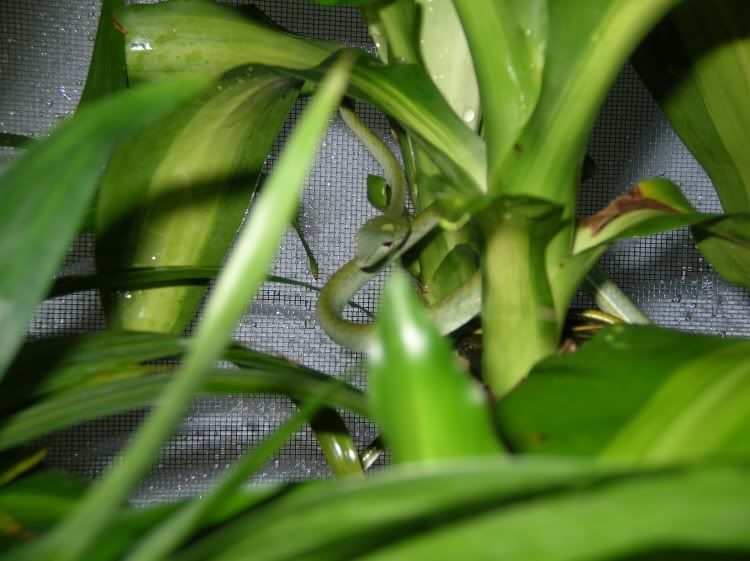 The boy was seeing what was going on on the other side of the cage.