Finally did Ranjo get his deserved home, where people take care of him and give the best possible life. Poor Ranjo has been kept his first year of life in a small (really small) enclosure in a pet store.
While he's still in quarantine for a fecal test, we already started to build and finish his new home. In the meantime, we gave him today his first outdoor and real uv time.
The colors are just...... well pictures say more the 1000 words
Now
he comes clean and can go ASAP to his new home.
Ranjo outside
His new home awaiting him. Now home office days wont be a punishment. 22"x22"x40" bioactive, with 10 live plants and vines.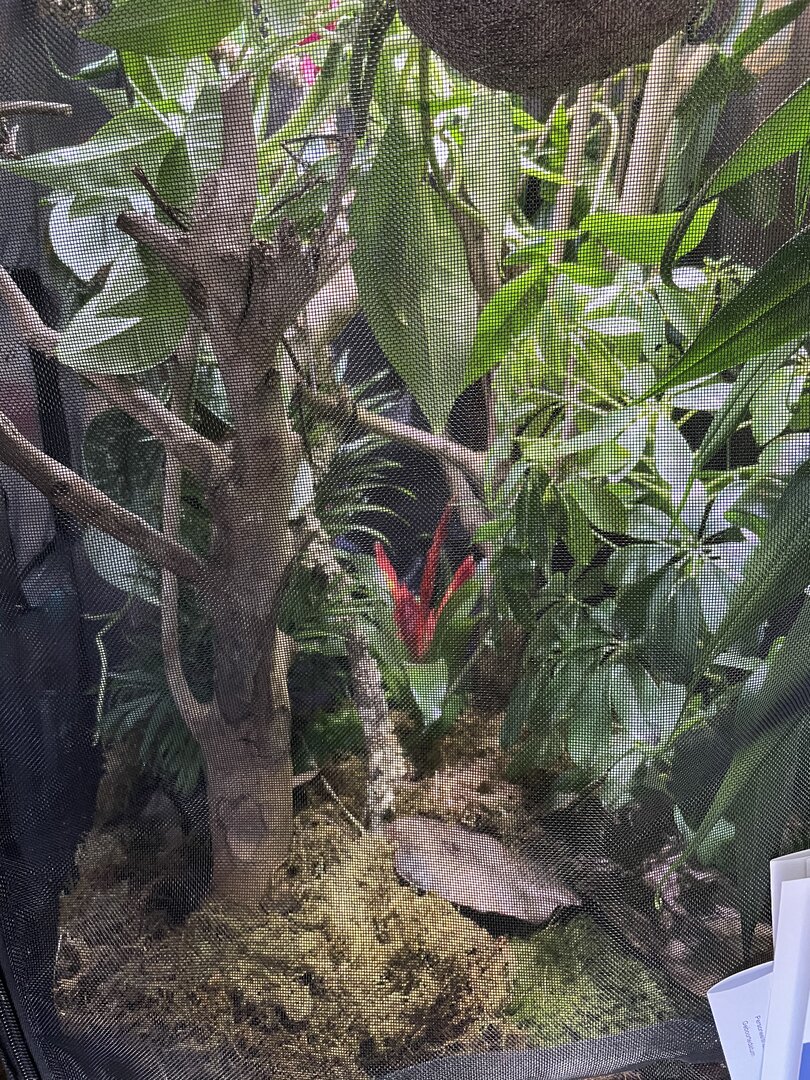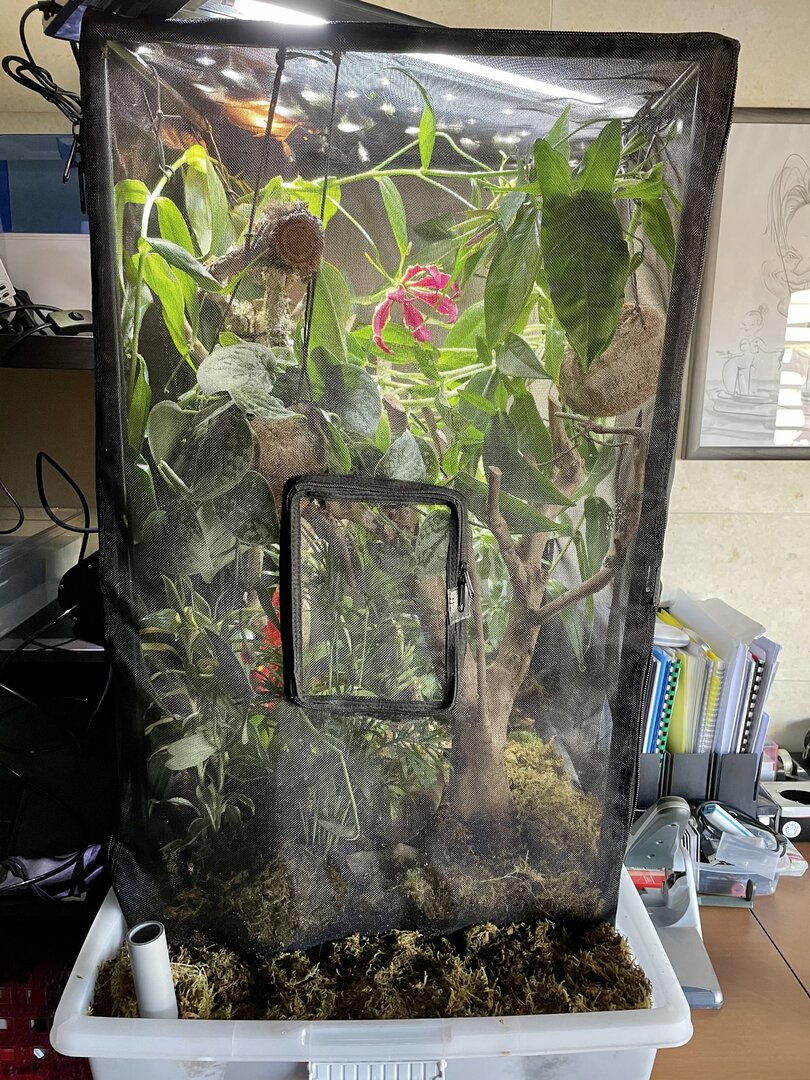 Last edited: