Hello Everyone,
I have been lurking on here for the past year or so but decided to make an account to post my bioactive build I have been working on for the this month. I currently have a male Jacksons and a Female panther and will be adopting a male panther once I finish my build. I am using three reptibreeze XL enclosures that I have modified to be enclosed on three sides. They are sitting on 2'x2'x1' planter boxes I made (planning on adding another six inch wall to the bottom of my females enclosure so she has more substrate to lay in). Once the enclosures are finished I am planning on putting in an automated dimmer system for my lighting as well as temperature and humidity sensors I can monitor remotely. The drainage layer of the enclosures will have bottom draw pond pumps with plumbing out of the back of each planter box that will trigger once a week or so depending on how wet it ends up being in each vivarium. My goal here is to automate as much of the enclosure as possible. I work in concert production so I travel frequently and I also love tinkering so I am enjoying the challenge of building a self sustaining/ self regulating enviroment.
Here is two of my three back walls. I went with the large gap filler spray foam as it is slightly cheaper than the pond and stone at my home depot and I was planning on sealing it with flex seal and coco coir anyways.
Here is one of the back walls mounted in the planter box with the reptibreeze. I would habe built the enclosure completely from scratch but I already have three reptibreeze xls so I figured I would use them.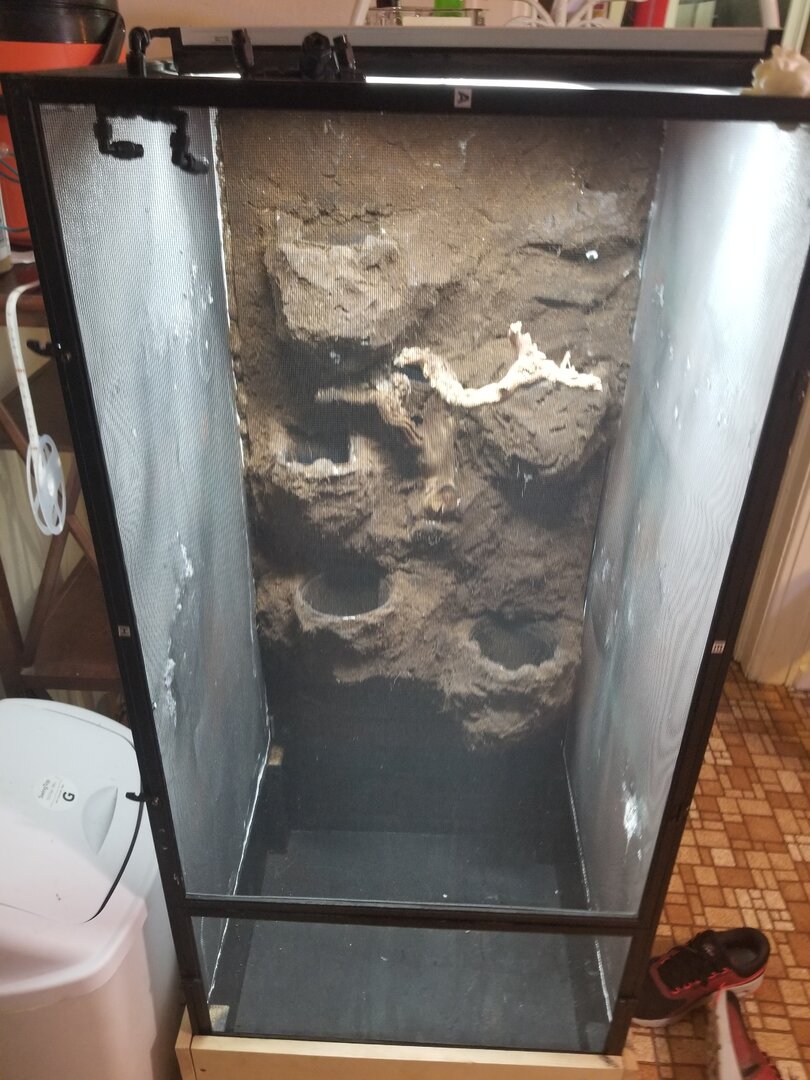 Here is the a close up of the planter boxes. I finally have a full room for my chams so I figured I would make them look nice!
Here is the back wall with moss and horizontal basking branches mounted on my dragonstand ledges. I will be doing the spray foam and cork bark treatment on the walls this weekend as well as attaching the other teo reptibreezes to there back walls and planters.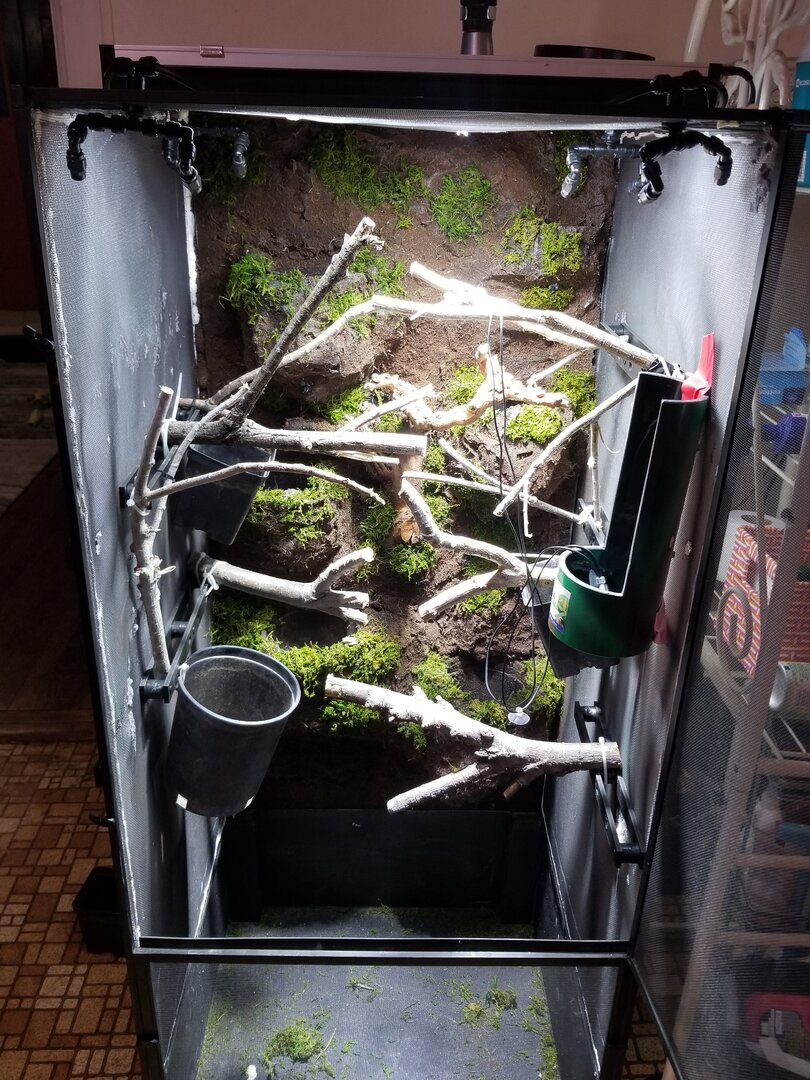 For lighting I am going to be using a 24in Arcadia uvb, a 24 inch Arcadia LED grow light bar, and a 40 watt pool led spot light that some of the other members on here have been using. I have been utilizing the pool led as a basking light in my current enclosures and it works really well. Each enclosure will also have 6 to 8 mistking nozzels mounted in them as they will be heavily planted (I love tropical plants).
This community has been super helpful and I am excited to be apart of it!