Within the last week I have made purchases from 2 seperate members on these forums. I could not be happier with the results. Both the quality and quantity of the product I recieved was higher than I would have ever gotten from a larger business.
First!
I purchased a slew of different size and shapes of driftwood from @Beman which she not only foraged herself, but also sterilized, oven baked, and sun dried herself. All the pieces were ready to go in to enclosure upon arrival.
my first piece I got too excited and forgot to take a picture before putting it in Pesto's enclosure. This piece was a surprise from Becca and it fit perfectly in there. I wasnt even expecting anything for Pesto so I was VERY excited.



The next piece is my favorite, it's so unique and she said she had to dig to get it! That's dedication to her customer. It is going in my snake tank (no snake yet).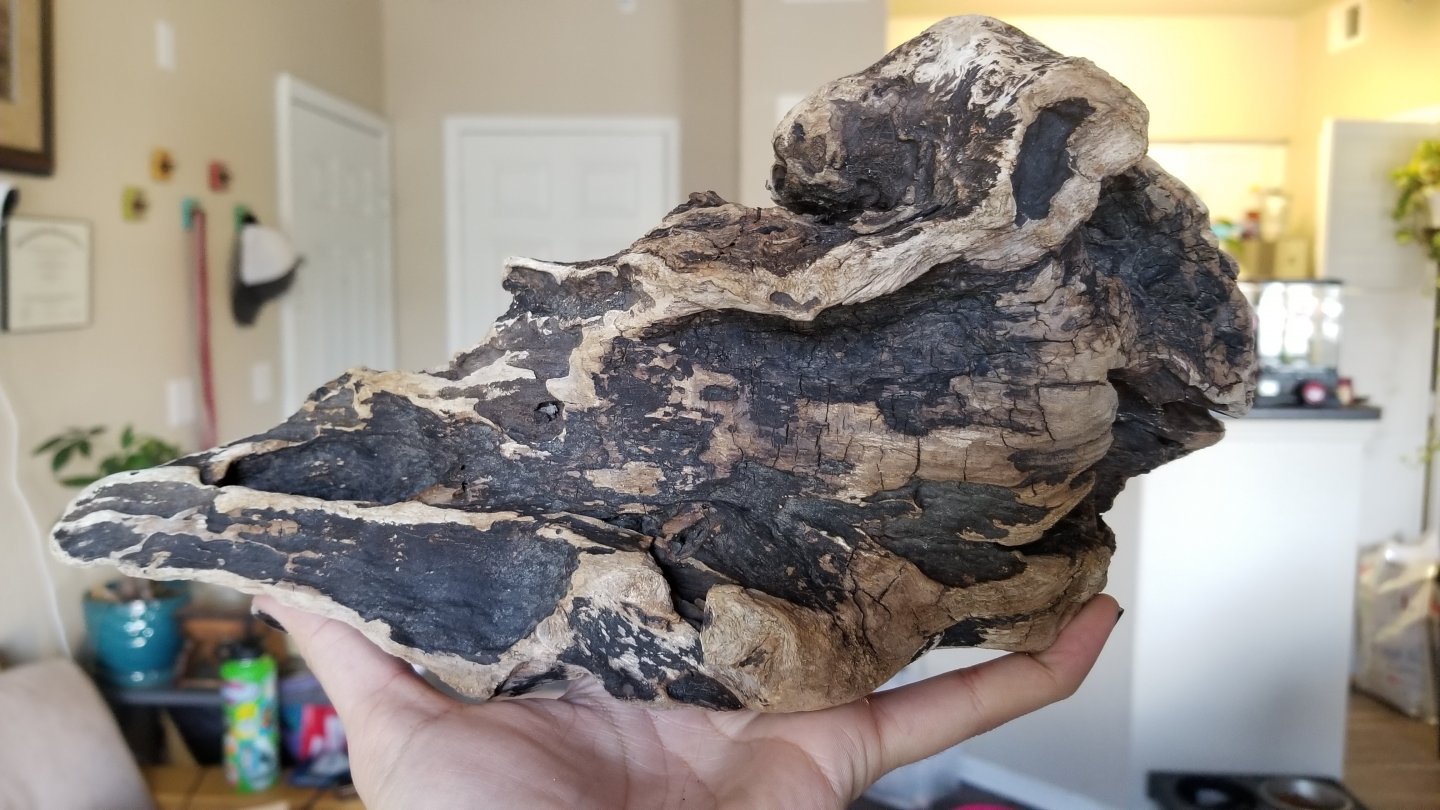 The next is for Spaghetti my tarantula.




The last 2 are going to go in my 10gal beta fish tank. I need to redo it completely so I dont have pictures of it in there yet.


I am very satisfied and would highly recommend speaking with Becca if you are interested in anything like this. I paid, for all of these pieces, the same price as I would have at a store selling driftwood.