Getting so big... I remember in November he could completely hide himself on the back side of that branch, could never get a good pic!
If anyone is interested in getting a custom nameplate for their Cham or anything else epoxy related check out my FB page, lots of design ideas there! I'm a small business competing with the big boys, a like, post, or share is nearly as good as a purchase and greatly appreciated! I do every thing from custom wall clocks to floating shelves to river tables to counter tops and even made-to-order custom epoxy backgrounds for vivariums of any size! Also sell highly figured woods than really pop in a viv, and I guarantee you can't get these highly colored pieces anywhere else!
See my "Bioactive Mentor" thread for my most recent build. Happy Cham Keeping!
https://www.facebook.com/BBEpoxyLA/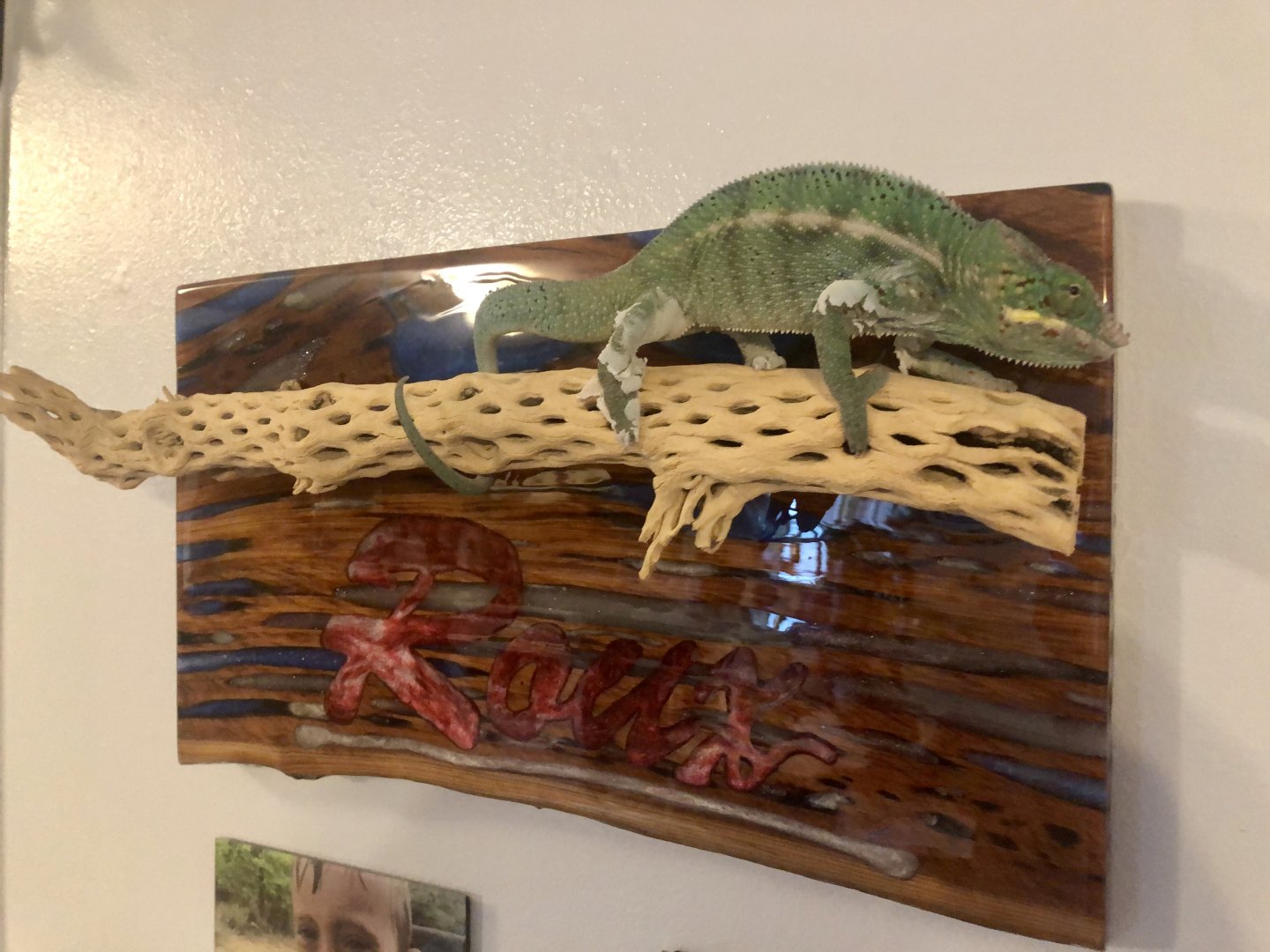 Last edited: