Hello all Iv just joined this forum to look for advice! I kept reptiles monitors iguanas etc my whole life. Had got out of the hobby for quite some time.
Anywho..
I was at the store the other day and fell in love with a chameleon upon further discussion I found the store had no clue what they where doing ( not that I'm an expert but certainly more knowledgeable then them apparently )
He was kept in a cage lots of fake plant and vine which is good but only one uvb bulb quite far away from any basking areas. They had a fogger but no mister or dropper.
The chameleon looks like he has beginning stage of mbd or gout im not 100% regards I fell in love and decided I need to take him and get him in proper health.
I will be working on a wood an mesh cage very shortly I'm just short on some supplies for him.
So I guess my question being ! What is exactly wrong with him how should I go about fixing him diet etc...
right now he's in a glass tank I had with a open top ( closed off in a plant / spare room I have ) has a heat admitter and a spiral UV light an a spiral UVB light
His cage has huge pothos plant bamboo and a spider plant along with different array of twig an branch to climb and bask on. Along with a make shift dripper above the tank that drops one drop every 5-10 seconds.
He eats fairly well, tongue seems to extend fully and he still climbs fine. Walking on flat surface his problems show though!
So here are some pictures. Sorry for long rant just wanted to shove all info I could. Oh and I'm dusting with calcium and plan on dusting with d3 every 2 weeks.
Thanks all in advance! Unfortunately this is one species I never had pleasure to work with however I could not let him suffer any longer!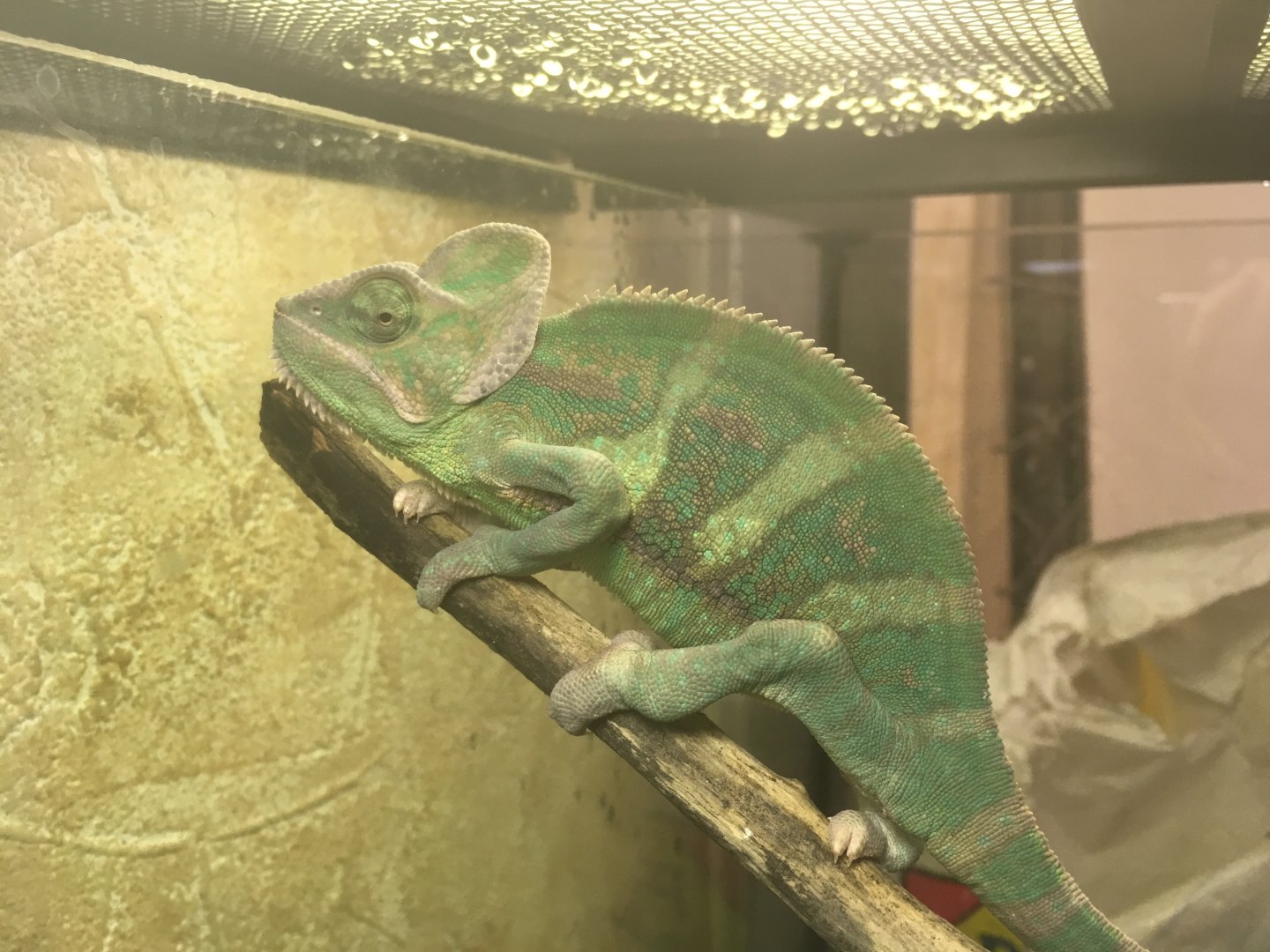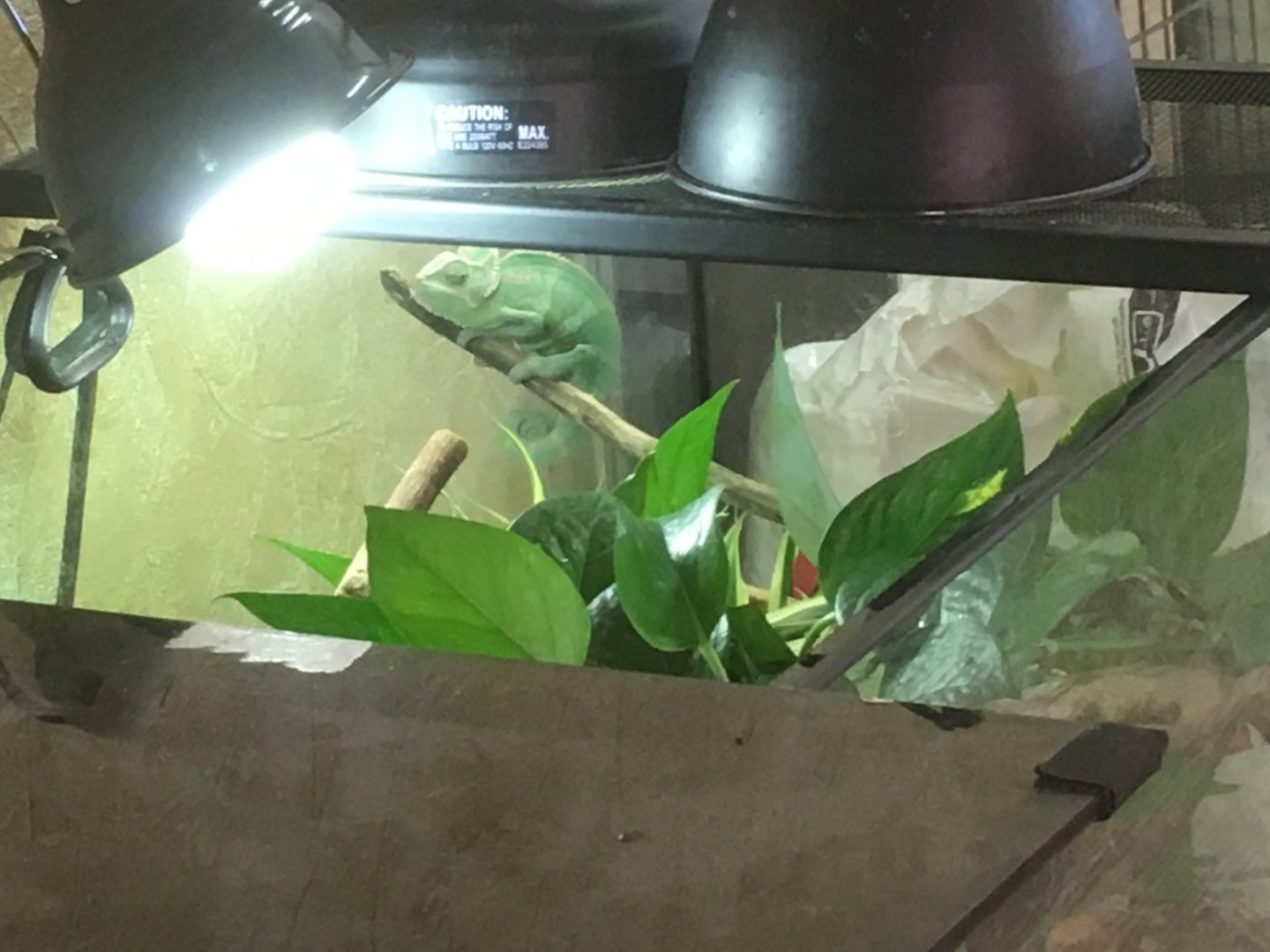 Last edited: