I'm preordering a female from kammer that will be ready in October. I have two enclosures set up and I want to make sure they're BOTH just right. (I'm getting a male in December but I wanted to get a female first so she feels prioritized and can have time to mature before a male is even in the same room)
I have a few questions and wanted to open up a thread in case I have some later as well.
Here's my cages. I have one 18x18 for the female and one 24x24 for the Male. Both reptibreeze and bioactive.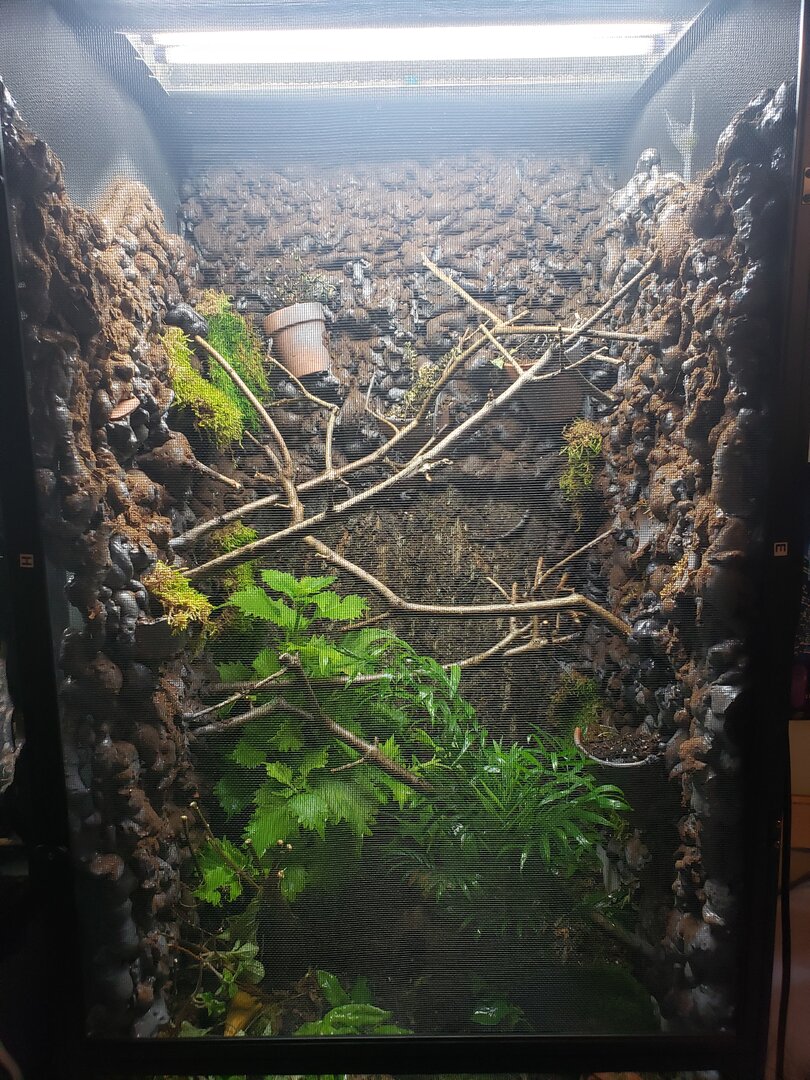 Now, the plants aren't finished growing yet so there will be a little bit more coverage, but my questions are about the basking spots.
For the 24x24x48 the lightning consist of one larger heat lamp hood with a 75W bulb, a double fixture fluorescent with two 6500k plant light, and a 24 inch T5HO reptisun fixture. The basking spot for the bigger cage is 10.5 inches away from the lights which are rested on the screen.
For the 18x18x36 cage I have a double fixture with one T5HO and one 6500k plant light along with a smaller heat lamp dome with another 75W bulb. Both also resting on the screen 8 inches from the basking spot
Should the lights be elevated? If so by how much? Do you have any more suggestions for my enclosure?

more questions may come so feel free to ask your own, hijack the forum, or wait around to answer questions
Last edited: