Evening All,
I have been searching for an easy way to hatch, raise, gutload, and then feed off BB flies on a regular basis in one easy process.
I finally came up with this lil project and I thought I would share. The goal is that the Pupae can hatch, feed, adn grow a bit in this containers. When they are ready to feed off, I simply place the pod into the cage at the bottom and remove the sponge closing up the top.
I reset these each week for each cham cage and then I have a regular flow of fresh flies.
Here we go!
1 quart container from Wal Mart, Cut out an opening and put some screen in place for good air flow.
Cut hole in top of lid.
Place food, a bit of water, and some gutter guard in pod for them to climb on.
Put lid with sponge on top,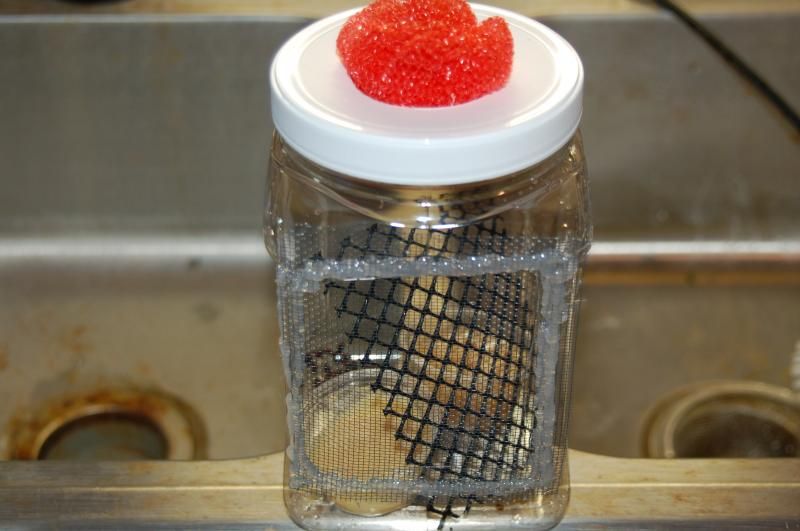 Place on rack to pupate with a lil heat underneath.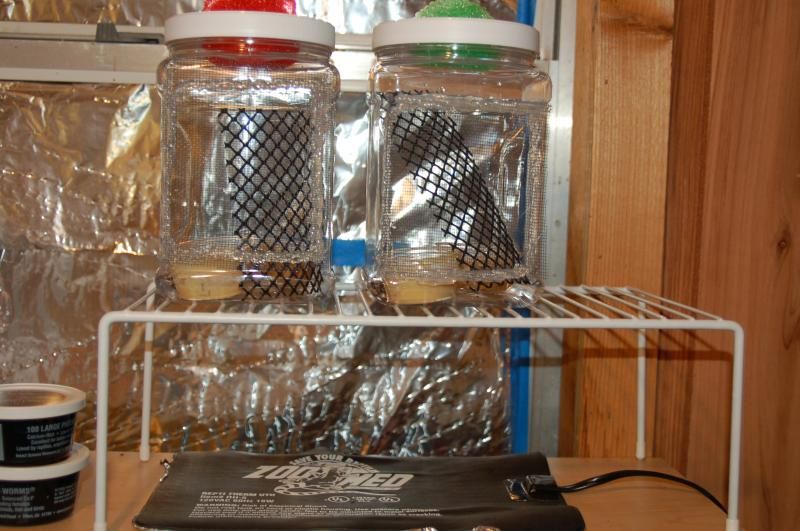 These have been warming for a couple days, so i expect them to hatch out tomorrow, will let them eat for a week ro so, then feed them off.
Thanks for looking!
Bobby