Chameleon Enthusiast
Site Sponsor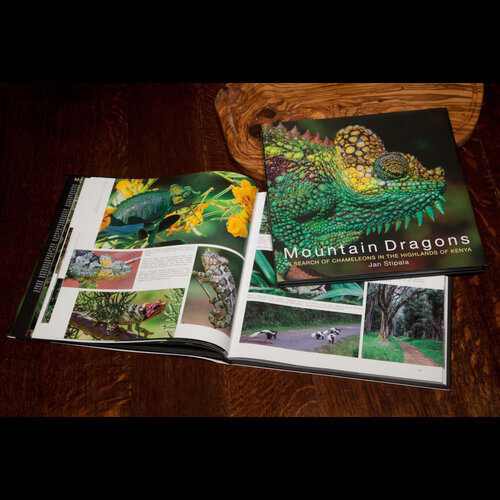 I have been able to bring in a couple boxes of this book to make available here. This is a pictorial record of the journey Jan Stipala made through the highlands of Kenya to study the chameleons there. It is an amazing book that is mostly huge pictures. He shares the mountainous regions he went through and shows the variation in coloration you will see in the species there such as
Trioceros jacksonii
and
T. hoehneli
. I don't think anyone would argue that this is the nicest book produced for the chameleon community. Jan is also a scientist and works on describing species so you are getting species profiles and scientific information while you are hearing about his close encounters with wild buffalo. This book has been one of the most enjoyable to flip through of all my chameleon books and I am very glad to be able to help get it out to the community.
If you would like a copy, Paypal $40 to
[email protected]
and make sure I have your mailing address. Include a note with your payment specifying the correct mailing address if you are at all unsure about the address with Paypal. (Shipping is included in that price.)
Unfortunately, this price is only for US sales. If you are in Canada please contact me and I will work out shipping.
In this book Jan shares pictures of color morphs rarely seen.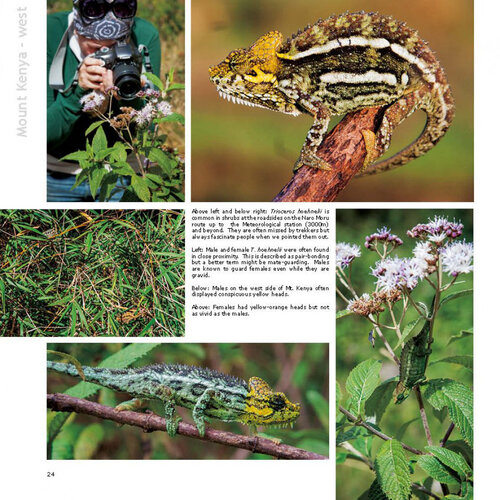 You'll also get species profiles for the Kenyan chameleons.
And here is Jan. Okay, the chameleon he is holding is
Kinyongia Matschiei
from Tanzania, but, what do you expect? The guy gets around...