That I report the passing of two of my firsts: My very first quad, ShenLong, and Amelia, a gracilior from the my first clutch that I ever hatched. Both were humanely euthanized today.
ShenLong was my very first quad and the first wild caught I ever owned. I owe ShenLong a debt of gratitude; he taught me so much.
I had only owned chameleons, a couple of PetSmark veileds, for about six weeks when I walked into the importer's and saw the first shipment of Cameroon chameleons to arrive in the States in almost 10 years. I was smitten by those magnificent dragons, Trioceros quadricornis quadricornis.
ShenLong was a fully mature male at import in December, 2014, so who knows how old he really was. The importer insisted I wait a few weeks until he had acclimated a bit before he sent him off to me, a rank novice. I brought him home a couple of weeks later.
He had oodles of health problems from import. He impressed my vet with his refusal to die on her. I once took him to be euthanized a couple of years ago and at the last moment we decided to try one last ditch effort to save him that neither the vet nor I had any expectation of success. That's when he earned his nickname, He Who Would Not Die. There were lots of things going on inside him that we could see--lumps and masses that should not have been there. The vet and I were always morbidly curious about what we would find inside inside once he finally died.
He Who Would Not Die had been doing really well until very recently--eating, fat and a beautiful color. Although he was growing tumors or perhaps walled off abscesses under his skin, he looked terrific until very recently. Although he was still eating well and looked pretty good, he started to lose his condition and his beautiful colors. Things were about to go downhill for him and I decided to end it on a good note. When I opened him up, he had a massive tumor on his liver the size of a ping pong ball and that is
not
an exaggeration. There were other issues internally that were as expected--kidney failure and visceral gout from dehydration at import. Plus there were a few unexpected things, too, but what would you expect from He Who Would Not Die?
He Who Would Not Die: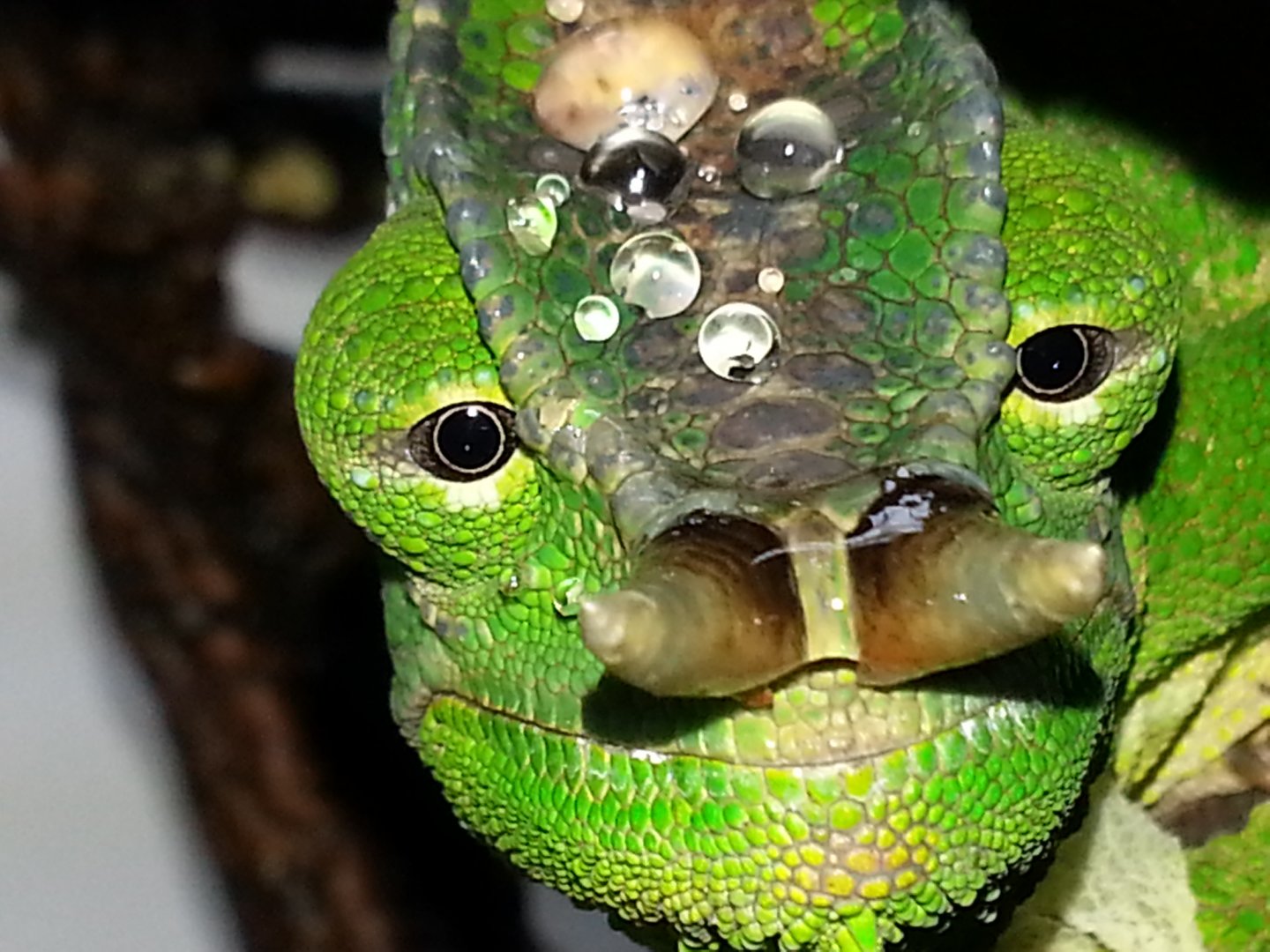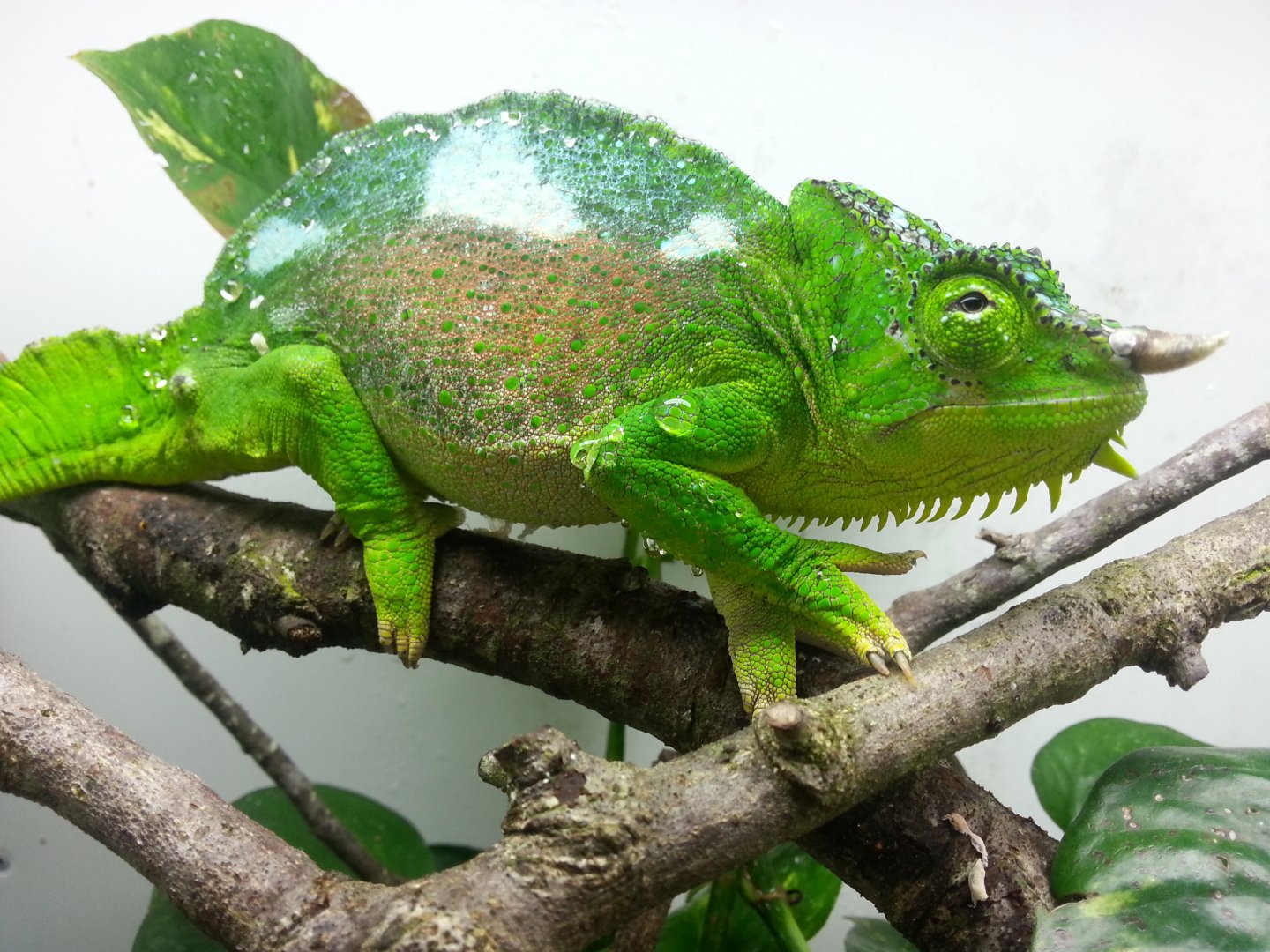 Today I also euthanized Amelia, a female gracilior I kept back from my first clutch of eggs I ever had. She was a Giselle daughter from a clutch Giselle was carrying at import more than three years ago. I had one small clutch from her and will keep a really pretty yellow female. She is the mother of the pretty orange male I posted for sale recently. Over the winter, she has been getting bouts of very severe edema and suddenly has not been a good color. Although she was eating, something was very wrong so I decided to euthanize her and found one ovary had turned necrotic but surprisingly no infection.
The last picture of her was taken in early February and it just doesn't do her justice or show her beautiful blue cheeks. She was such a pretty little thing.
It's a very sad day for me today.
Amelia: