Hello Everyone!
I am a long time forum viewer and thought it was time I finally make an account. I first just want to say thank you so much to community. I referenced chameleon forums every step of building my enclosure and raising my panther chameleon Clive from juvi to adult!
Here he is:
He is a 1-year old F1 Nosy Be that can be a little shy at times.
This is his enclosure: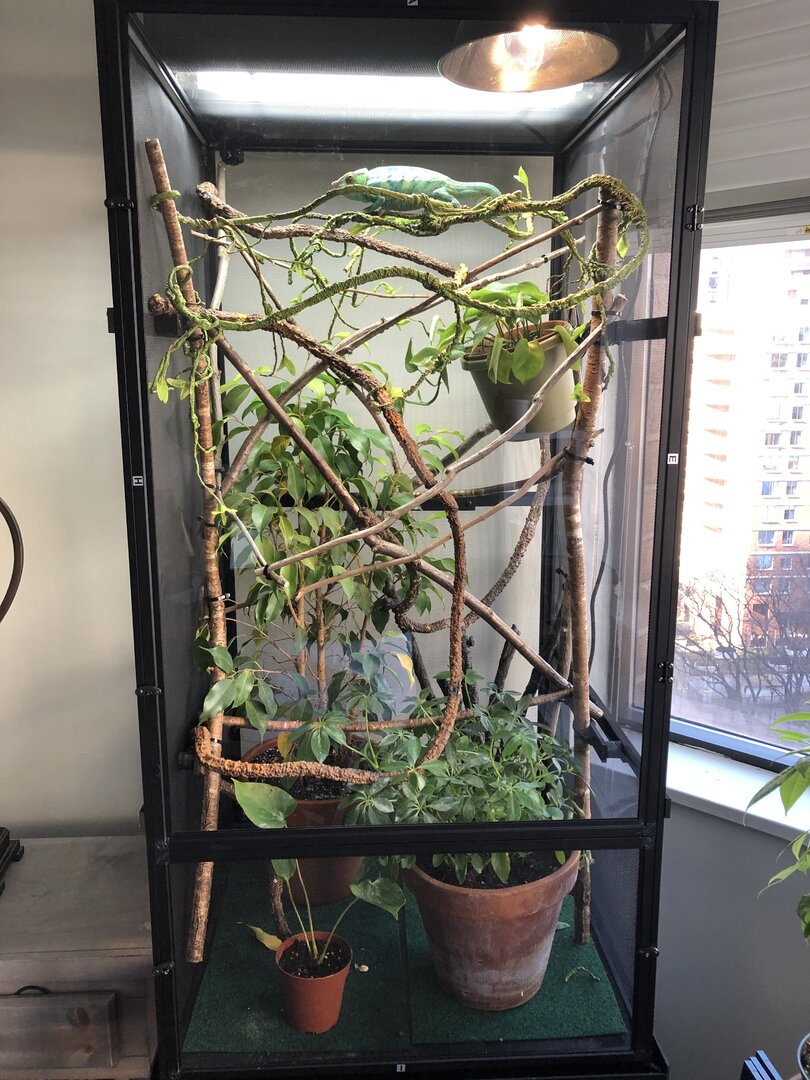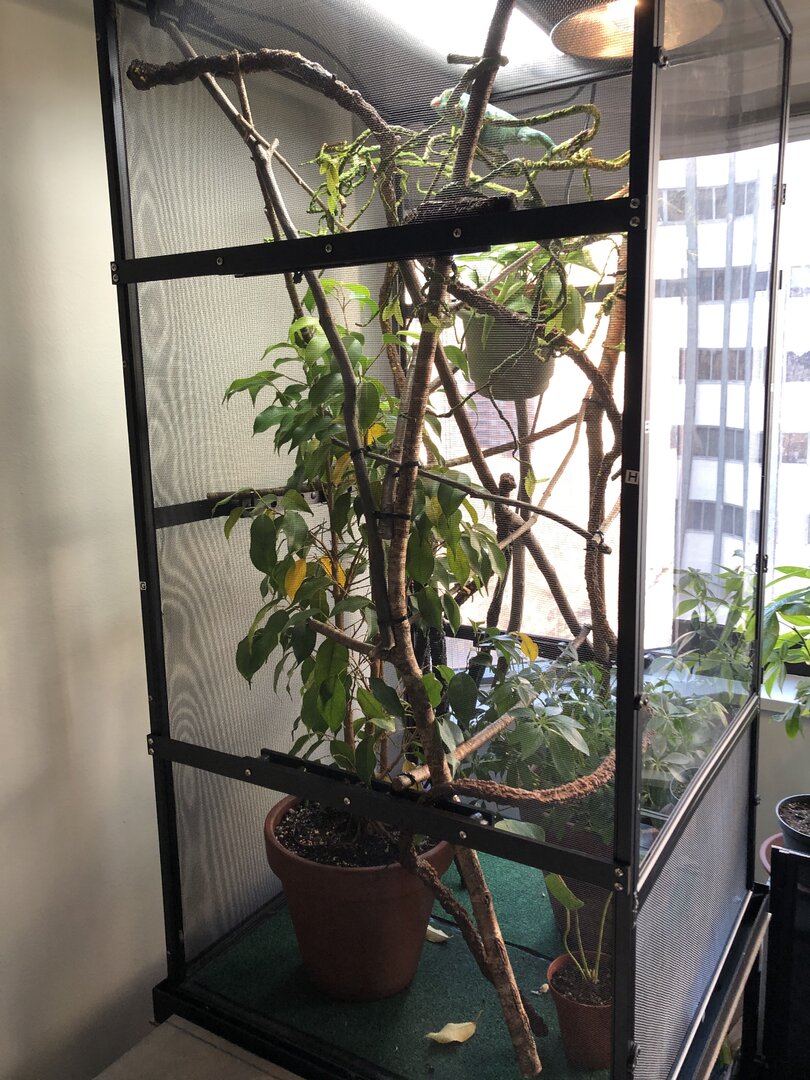 It is a 24x24x48 reptibreeze deluxe and recent upgrade from Clive's juvenile cage (the 16x16x30) and he seems to be much happier here, more active and more colorful. I am using a MistKing starter set/pump with a 2-gallon reservoir (misting 10mins three times a day). The lighting is a quad T5HO fixture I bought from LightYourReptiles with a 6% UVB bulb. For basking he has a 75W incandescent ZooMed day bulb. As you can see the plants haven't quite filled in the space yet (just put them in there a week ago when I was building it) but there is a dwarf umbrella plant, ficus benjamina, pothos, and Oaxaca plant. The ficus is dropping leaves but I see new growth coming in fast so I hope that will end shortly. The branches of his enclosure are a combination of artificial vine and real branches from my local park (washed of course). I am using the dragon ledges from Bill at dragonstrand with a heavy duty drainage tray.
Ambient temperature in my apartment is about 73 F. His diet is varied with crickets, superworms, and hornworms. They are dusted with Repashy's Calcium Plus LoD every other feeding.
Now for a quick question:
When Clive was in his older (admittedly too small) cage, he started walking on the screen cage far too often. I would often see him scratching at the corners of the old cage and pawing the surface as well. I figured it was because he wanted more space. Unfortunately he lost one nail during this time (it certainly sped me along to finish setting up his new cage). While he has stopped the clawing and scratching at the cage, I have found him sometimes still wall climbing.
Is there anything I can add or do to discourage this behavior?
Thank you!