Hey all,
this is the first time I write a review so please don't judge me to fast!

A little background about myself.
My name is Dan and I purchased my first chameleon about 6 months ago. I had experience with other reptiles but I never had a chameleon so I have relied heavily on this forum and the support of some fantastic breeders to learn everything about them.
Right now I own 10 chameleons (5 more coming soon) that I have purchased from different breeders (some of them sponsor this forums) and I want to share my experience with every single one of them.
Breeder Information
Name:
Hill Country Chameleons
Facebook Page:
https://www.facebook.com/HillCountryChameleons
Contact Name:
Erik

How did I learn about this breeder?
This breeder was recommended to me by iPardalis who is also a breeder and sponsor of this forums. They are absolutely amazing and I also recommend them. I will try and write a review about them next.
Their Breeders (*/*)
This breeder works only with Panther Chameleons and he has one of my favorite sires from all my chameleons. His name is Tinto and in my opinion he is beautiful. I purchased one male from this clutch and I really have high expectations for this little guy.
View attachment 302733
I also purchased a female from their Tsuki clutch. I really love YBBB and I want to breed her with another YBBB chameleon. I am hoping for some really beautiful babies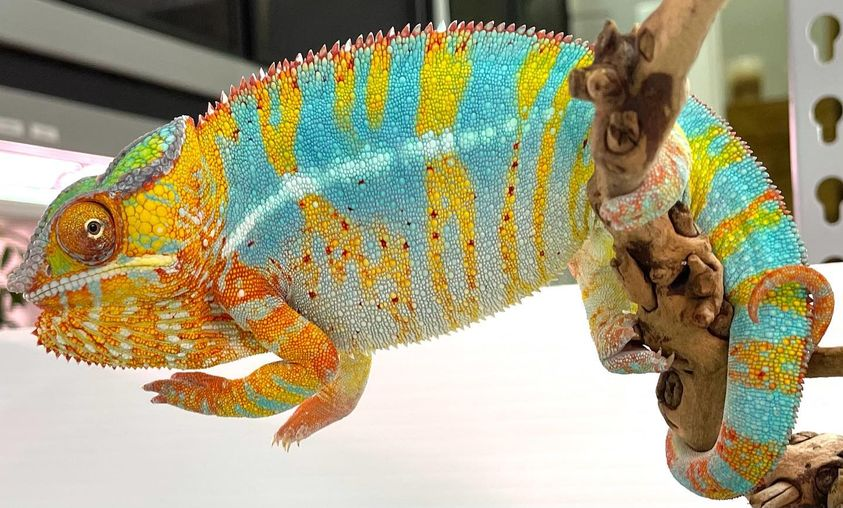 Customer Support (10/10)
This breeder customer support is out of this world. They are available 24/7 and they have answered every single question I had... They even went as far as walking me through Home Depot to purchase materials to build an enclosure... it really can't get better than this.
I asked them lot of questions about my husbandry, the egg laying bin fro the female, the misting system, and lightning fixtures and they responded to every single one of them. I know... I asked too many questions.. I just wanted to make sure that they were good
Shipment (10/10)
They shipped the chameleons through Fedex Priority Overnight and I went to pick them up to the hub next to my house.
The chameleons arrived safe and properly packaged in a Reptile2You box. Each chameleon was on its own container inside the box. I did not take pictures at that time because I did not know I was going to start writing this short reviews for other people to read.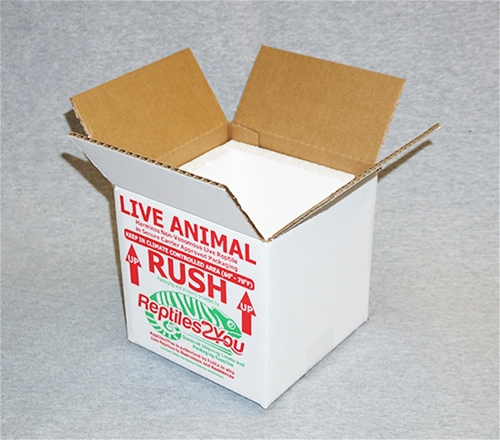 The Chameleons (10/10)
I've had the chameleons for around 2 months and I have had 0 issues with them. I am still not an expert in chameleons but for what I have seen and read on this forums they both are perfectly healthy. They eat really well and have an amazing temperament. Although, this can change anytime.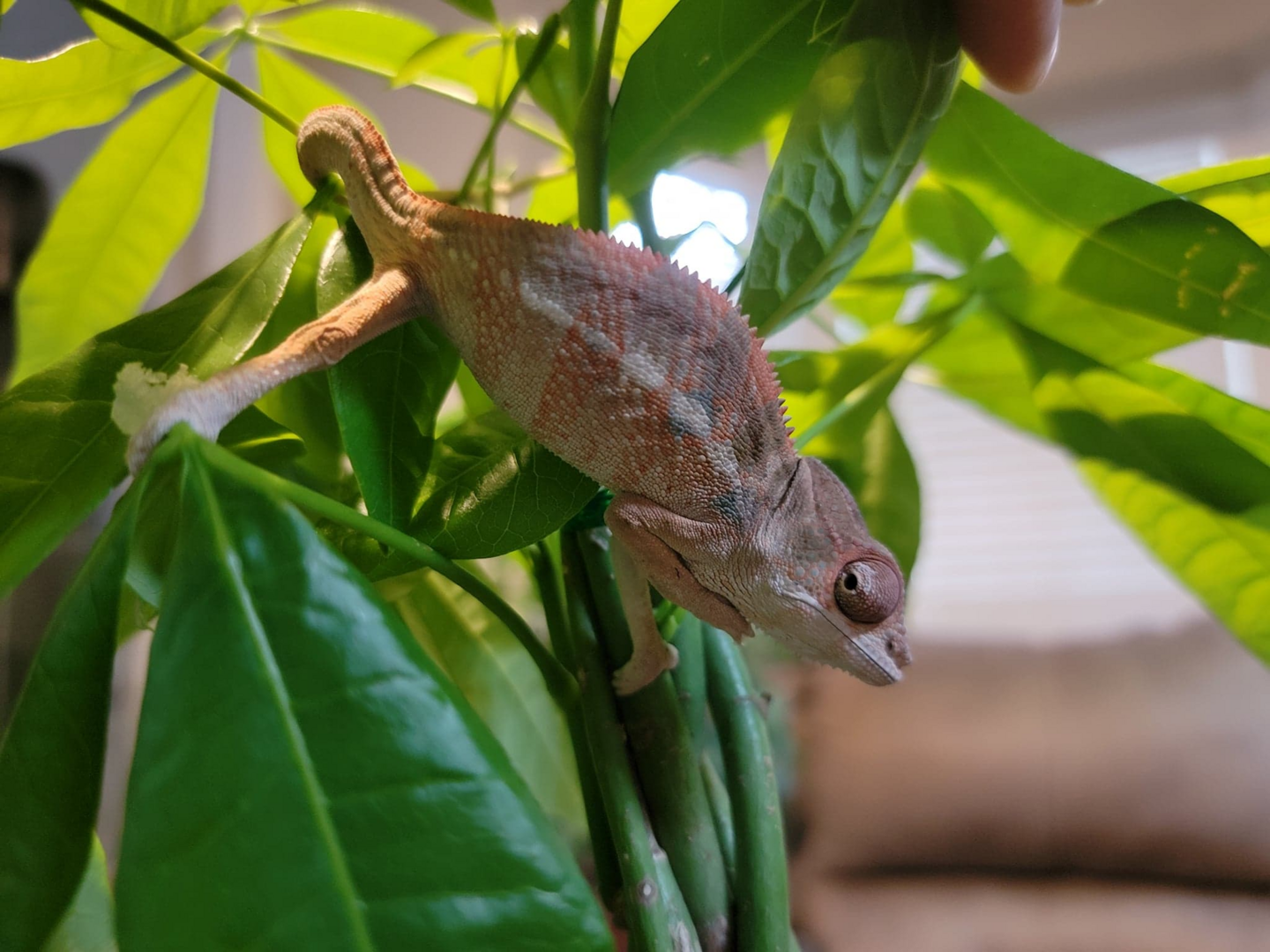 This is my male from Tinto's clutch.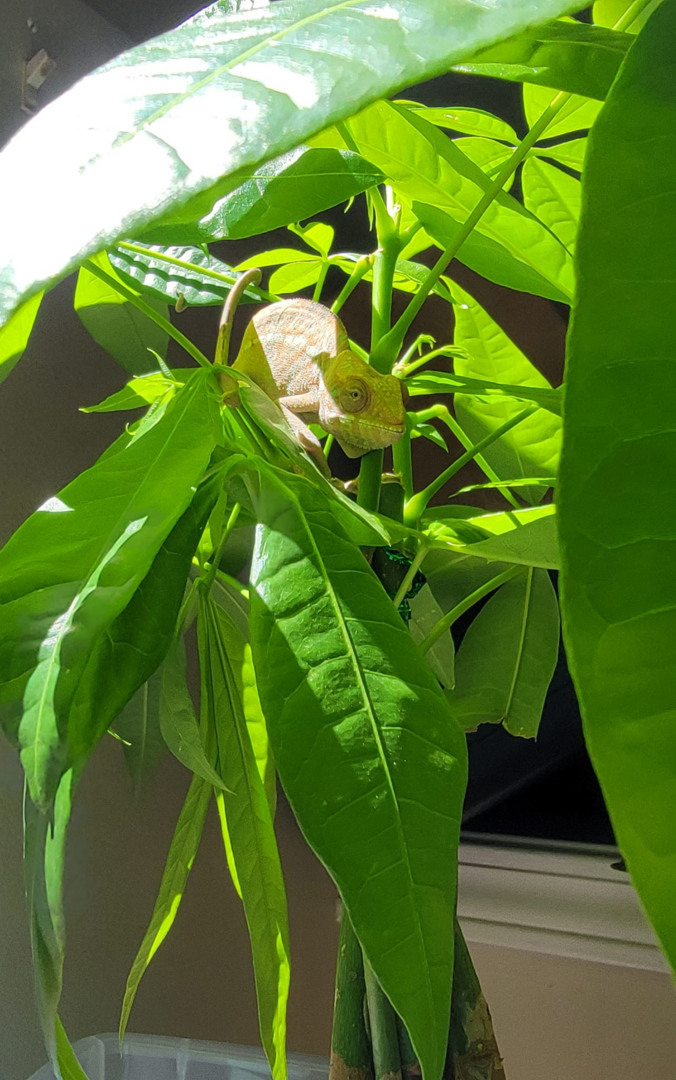 This is my female from Tsuki's clutch.
Conclusion
I am really happy with this breeder. If you are going to buy a chameleon I would defensively recommend sending them a message over Facebook. While they don't have a lot of content on it they answer really quickly.
Well, I hope you guys enjoyed this short review. If you have any questions about this review or the breeder please feel free to DM me
.