Meet the amazing offspring of Dr. Ezazil Pepper and Esmerelda!
Pictures in order.
Sire: (Dr.) Ezazil Pepper
Grand Sire:
Pyro
(Well known Tamatave breeder on the west coast)
Dame: Esmeralda
Grand Sire (Dame side): I Re-homed this female from a pet owner (non-breeder) who told me she was a FL Chams Tamatave purchase. Which means she's from the
Clayton Bloodline
. (No picture's sorry)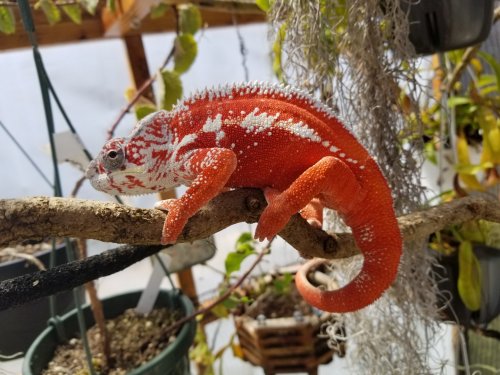 < all of these are of Dr. Ezazil Pepper. (He's an energetic one, so these babies will be the type that like to roam around. GET BIG cages or open ranging areas setup for their adulthood!)
< This is Ezazil's Sire (The Grand Sire) named Pyro. (He's Awesome!)
< This one is of the dame Esmerelda -- She's a VERY food EATER! and shes really energetic, literally my favorite cham of all - behavior wise!
Sorry I don't have ANY pictures of Esmerelda's parents, I got them for a hobbyist that didn't understand chameleon care, they said they bought her from FL Chams (So she should be from the Clayton line). They would have killed her eventually if they had her much longer than the 3 months they did. So she's kinda a rescue in a way.
The Babies! (See below)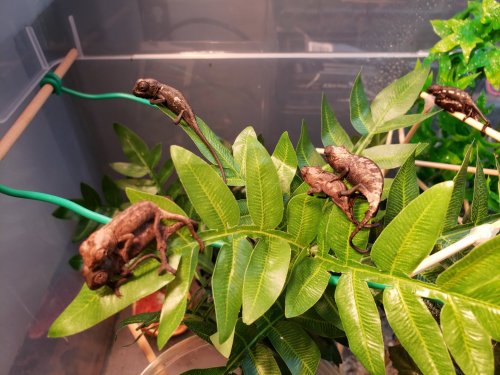 Last edited: