Hello,
The first babies from this amazing pair are ready for adoption.
So far I have one male ready. He is from March 17th and is already showing some reds. You can see how big he already is. He molted yesterday so still have a bit of skin attached to his back.
Price $300.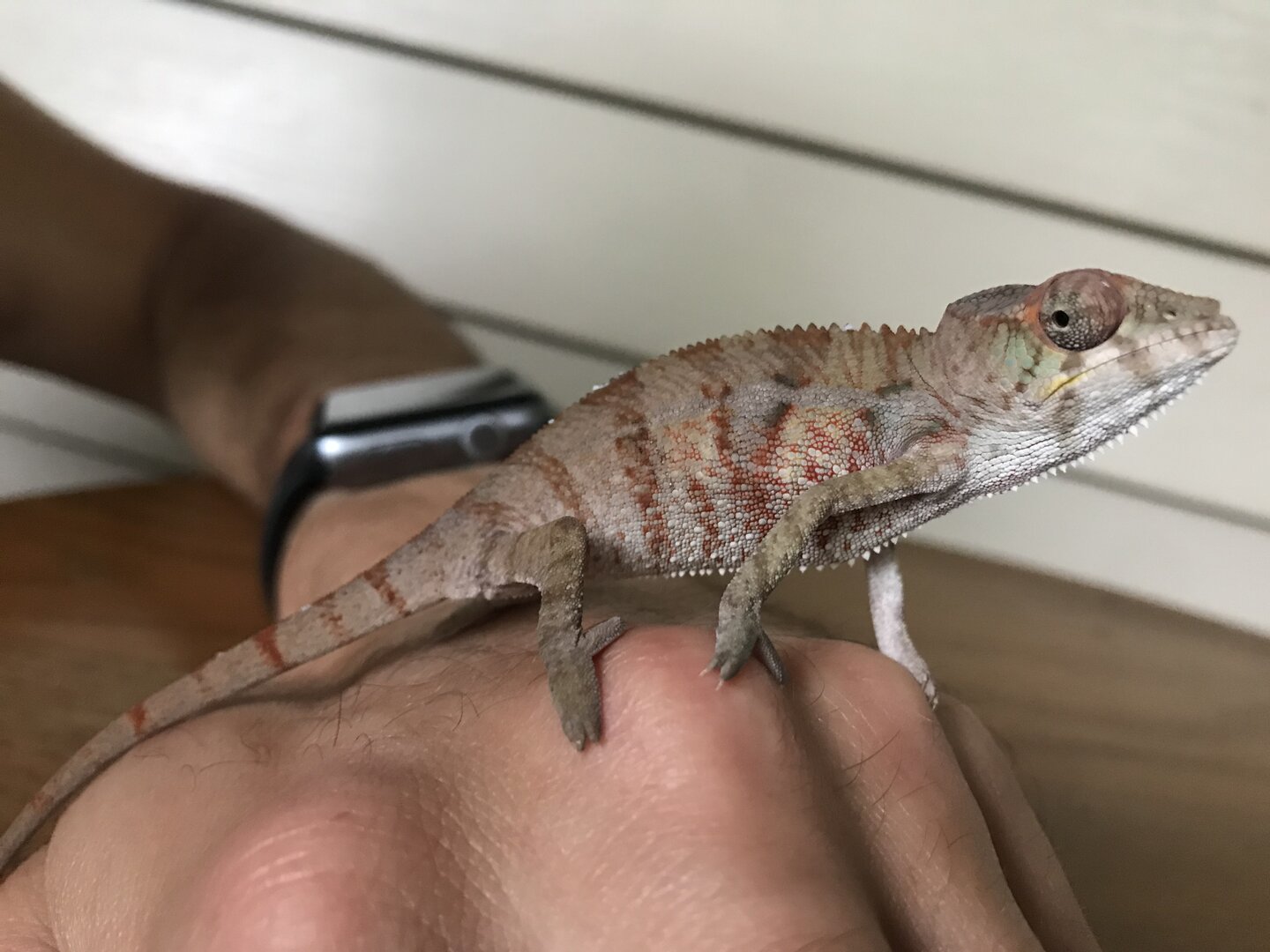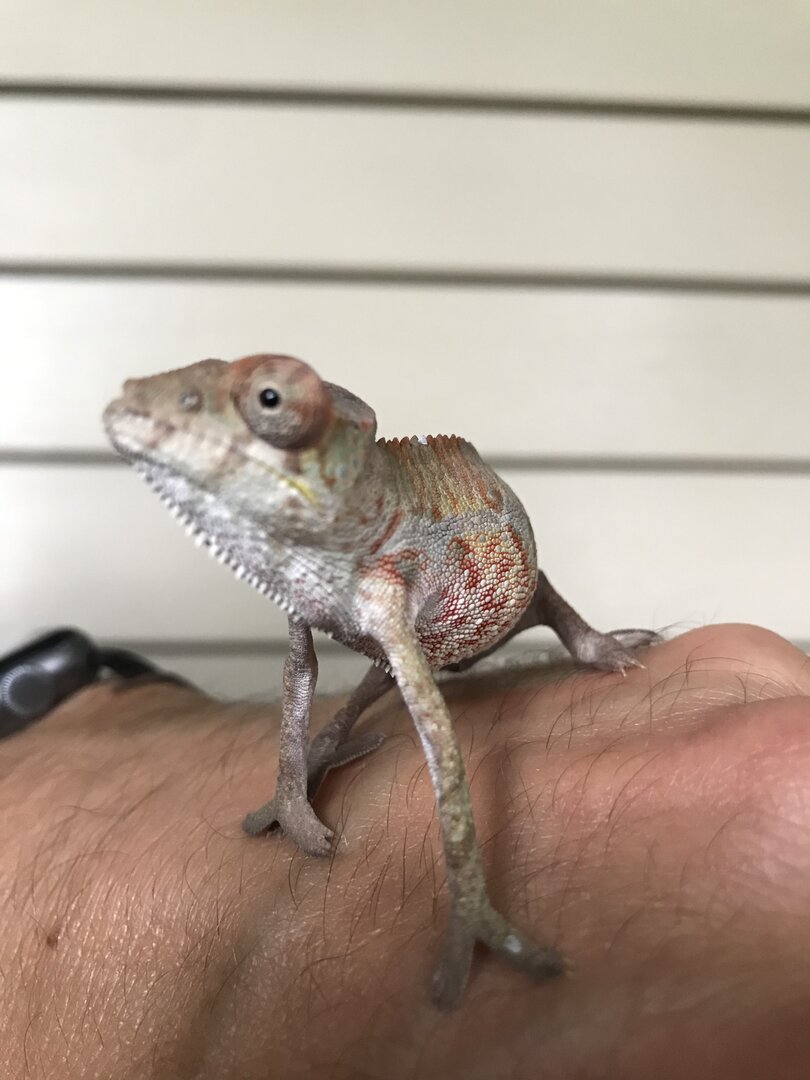 Now a bit about his genetic:
Sir: Jacques from Kammerflage bloodline.
View attachment 259611
Sir's Sir: one of the most beautiful Ambilobe male I have seen, so many different patterns. Ampiosongo-fantatra.
Dame: she is from the first clutch produced at IPardalis. During her first two month, she was eating so well that her owner thought she was his best male! She finally happened to be a strong female with amazing fertility. She laid two clutches so far, one of 39 eggs and the other of 42 eggs!
Dame's sir: Flash from IPardalis. An impressive mix of colors for this very gentle large-sized male. I went to get the dame myself and I was very impressed by the quality of the set up and the good care that Jonathan provides to his chameleons.
Dame's Sir:
Dame's brother (Same Sir and Dame)
View attachment 259612
Pro and cons of the breeders:
I am willing to share the pros and cons of the breeders with transparency. This way you can know what to expect from these eggs.
Sir's cons: Jacques needs typically two days and a half to complete its molt, regardless the terrarium he is maintained in. This is a bit longer than the normal time a chameleon needs to molt. This said he does not have any remnant of skin left after this period and his tail and toes are very healthy.
Sir's pros: Jacques is an amazing pet and a very stunning male. I selected him among 5 different males I bought and he is my dream panther chameleon. He looks always gorgeous. On the pictures you can see, I did not put him in front of a mirror or another male for him to fire up, he always look like that. He is also very friendly and calm. Never aggressive, he will come spontaneously on your hand if you open the terrarium. Finally, an excellent breeder. You can put the female in his cage or him in the female cage; he will start his parade right away. He has never been aggressive to the female.
Dame's cons: not really any cons. She just likes variety in her food but that is what you should do anyway.
Dame's pros: An incredibly fertile female. Always lays her clutches fast with no issues and they are HUGE: 46, 42 and 39 eggs!
So truly an amazing and carefully selected pair. I am sure these babies are going to be amazing.
Feel free to contact me if you have any question.
Best,
Sesny