Hey, all. My male Jackson Chameleon (Loki) has a dark spot on his back, I think it could be a burn though I'm not sure.
I've been at school so my sister had been watching him and would give me updates on anything abnormal. The second time he shed while she was watching him she noticed that it was taking him longer than usual so she made sure to turn the humidity up in hopes it would help. Even with the humidity up this shed still took a while and he had a few pieces of dead skin that weren't falling off. I had her check the tip of his tail and around his toes because we know that dead skin staying there can cause problems but it was only a few pieces on his back so we thought it was all good. After he was mostly down with his shed she noticed that there was a spot on his back that looked slightly darker, I got home a few days later and it had gotten darker (It hasn't changed in size or looked any different since I've gotten home).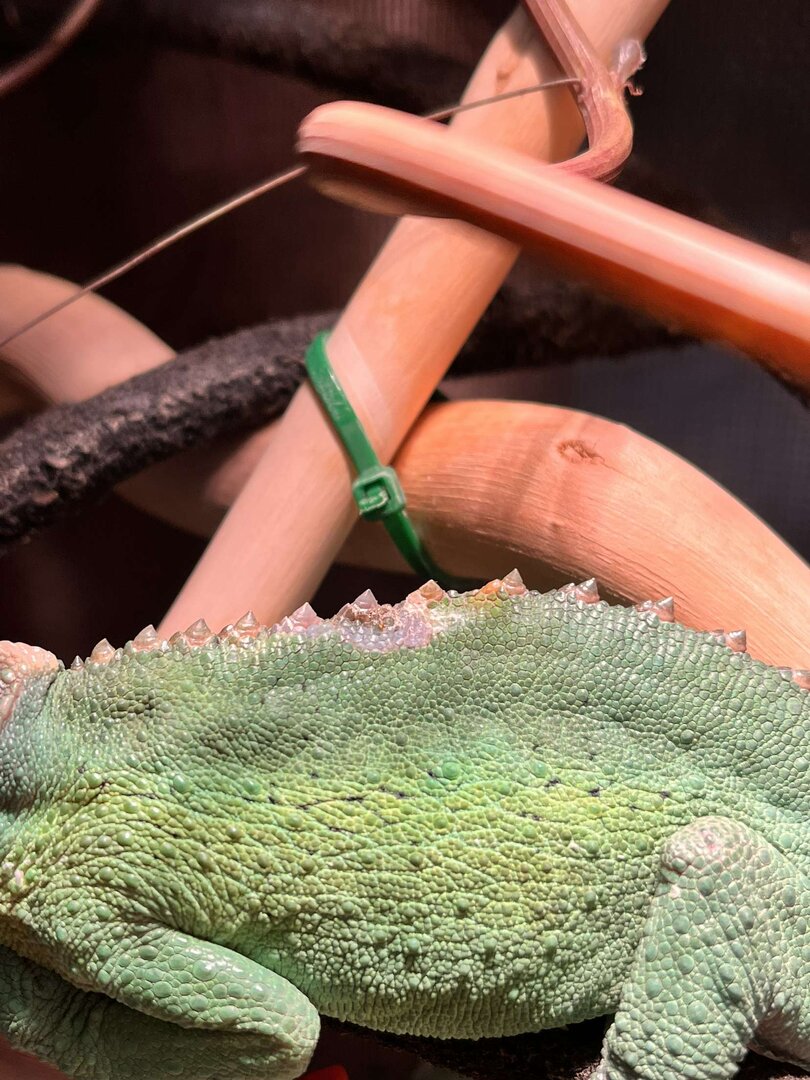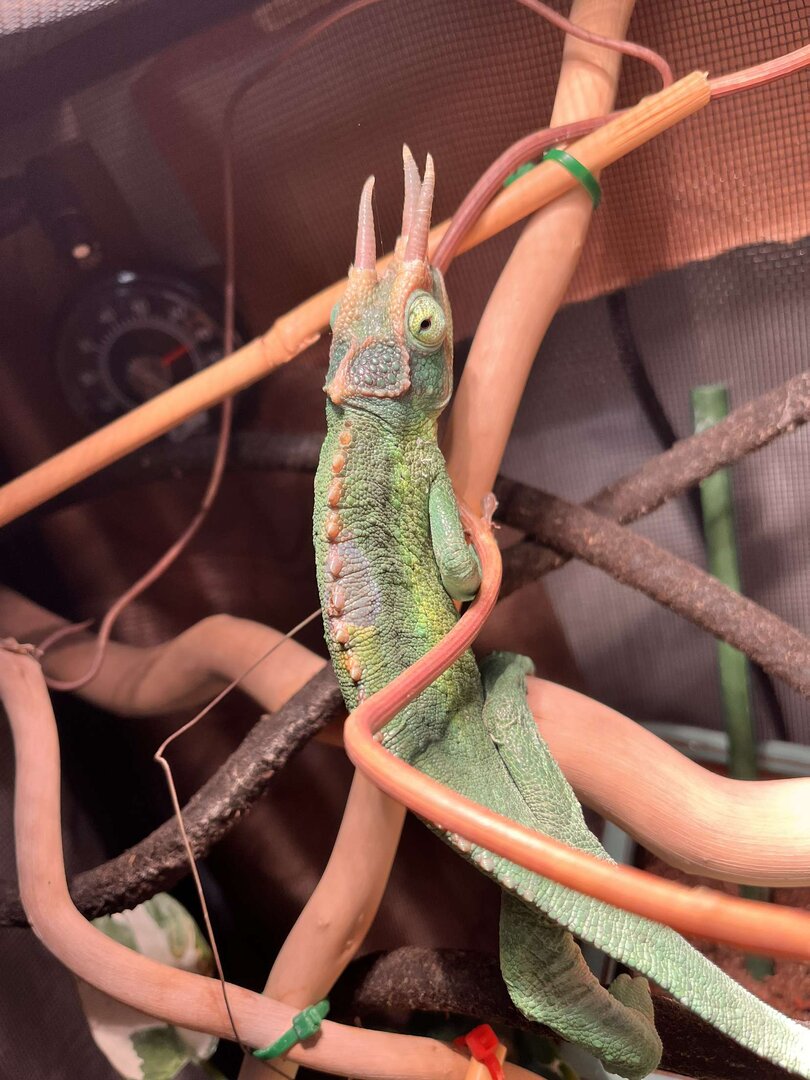 Two days ago I had a friend over and she was looking at him and pointed out that he had a small scab-looking spot. I was worried more than I had and read a few other posts and that's why I think it could be a burn but it looks different than all the photos I have seen.
Is it a burn or is it something caused by his last shedding? Do I need to take him to a vet?
Also, ignore the cardboard in the photos, we've had two bad earthquakes days prior and his cage was damaged. We have a new one coming in the mail. The dark spot also appeared a week before the quake so I ruled out the spot being caused by stress, the scab did appear after the second quake though.