Well our bengal cross cat Daisy had her first litter and for how tiny she was she delivered 7 kittens!
Sadly the runt wouldn't latch and only lasted 24 hours despite my efforts to make her look after it. So 6 big fat healthy kittens are left.
Most of the kittens look like little cows lmfao!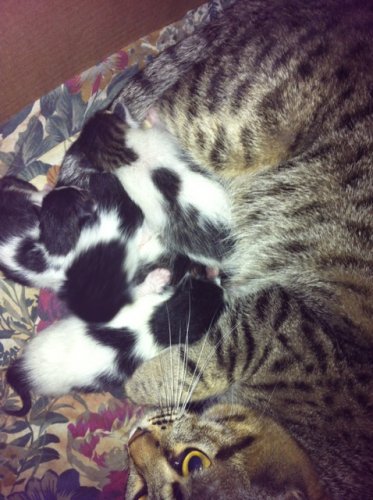 My fav kitten. It's going to look like Daisy lol