As the title states, I need some help with my bromeliad pups.
I've always had a thing for orchids and bromeliads, but always seem to kill them off in the cage. So now I just have lots of both and rotate them in and out until the finally die. Lately, I've started a "we'll see if this one comes back..." graveyard in my front bushes and on my lanai free range area. Orchids go through a bloom phase, but I've still completely killed a few.
Low and behold... what was dead is now alive!!
Here's my specific bromeliad with pups:
It actually has 3 little pups. Here's the smaller 2:
I also have a similar situation with this one: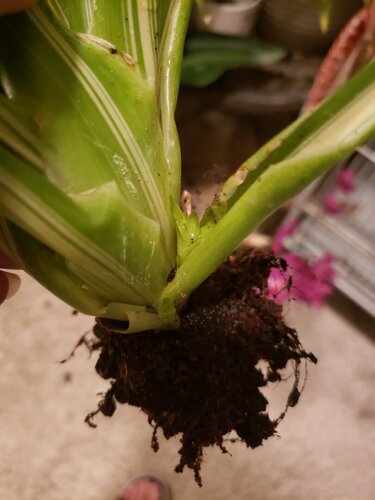 So my question is... can I split any of these off of the main plant? I mean, they look to share a "root" system with the main plant, but I assume there is a way to split them off. Otherwise, do I chop off the main plant and let the new growth go?
I'm not great with plants... I tend to do best when I completely forget about them and stumble across them months later. However, itd be nice to save myself a few bucks if I can snap off some of these pups!