I made a few more changes to the terrarium, and figured I was due for an update!
The Meyers lemon has been struggling a little, but has been perking up after being fed so I think it was a deficiency of some variety. I may end up replacing it with a hibiscus at some point, depending on how well it recovers! I introduced "wingergreen" club moss and a purple wandering jew at the substrate level as well as some carpet moss, moved a couple airplants around/ separated two of my neoregalia brom pups, and added a trio of jewel orchids. So stoked to have found them locally!!
I've lost the battle with keeping the moss in the upper 1/4 of the terrarium alive, but I don't mind the yellowed look. It's kind of neat, even! Adds a little more color. Maybe one day I'll dig down to the substrate level and add a circulating pump so that I can get some drip lines going... for now, I'll live with it! It just dries out too quickly with quantum boards, and it's a losing battle.
Enclosure
: 36x18x36 ExoTerra. Front glass doors have been replaced by a screen panel for better airflow (mostly because I dropped/shattered a door
)
Lighting
: x2 HLG 65 quantum boards, suspended 8" off the top, as well as a 36" 5.0 UVB.
Watering
: MistKing, running at 7a, 2p, 7p, 10p (quick spritz to up humidity) for 12 minutes accumulated. I also handmist the moss ~once a day in any spots that the nozzles don't reach - I need another 1-2 nozzles for full coverage, I think!

Plant List
(in no particular order):
Meyer's Lemon
polkadot plants
"wintergreen" club moss (Selaginella kraussiana)
varigated creeping fig
creeping fig
Various mosses (locally foraged)
various airplants (tillandsia sp.)
fluffy ruffles boston fern
macodes sanderiana (jewel orchid)
macodes petola (jewel orchid)
dossinia marmorata (jewel orchid)
varigated heart leaf philodendron
neon philodendron
lipstick vine (Aeschynanthus sp.)
flaming sword bromeliad
Neoregalia chiquita Linda
neoregalia Fireball
neoregalia gorion
Picture quality isn't great, sadly! This busted up old phone needs a replacement.
Front: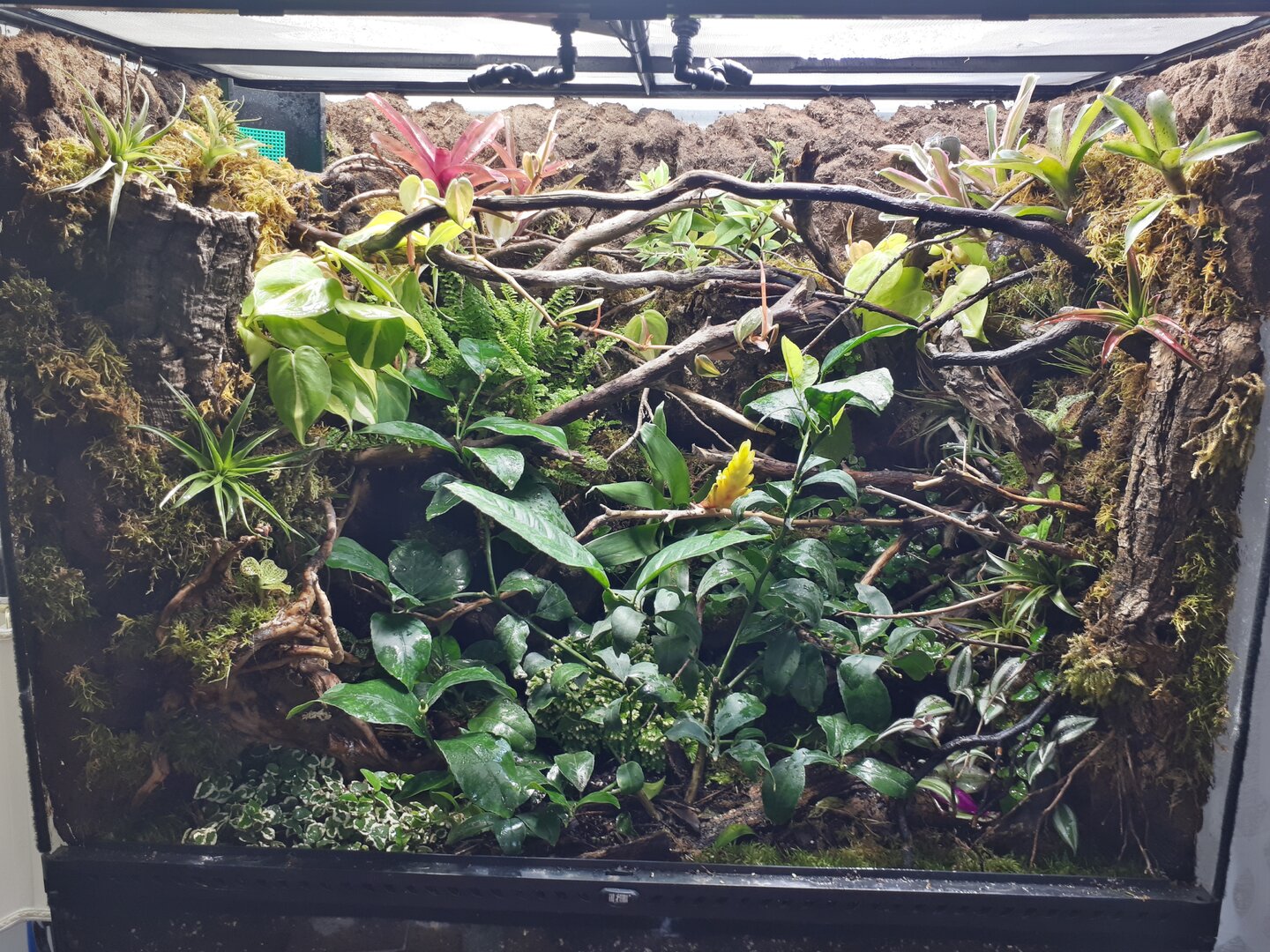 Left across: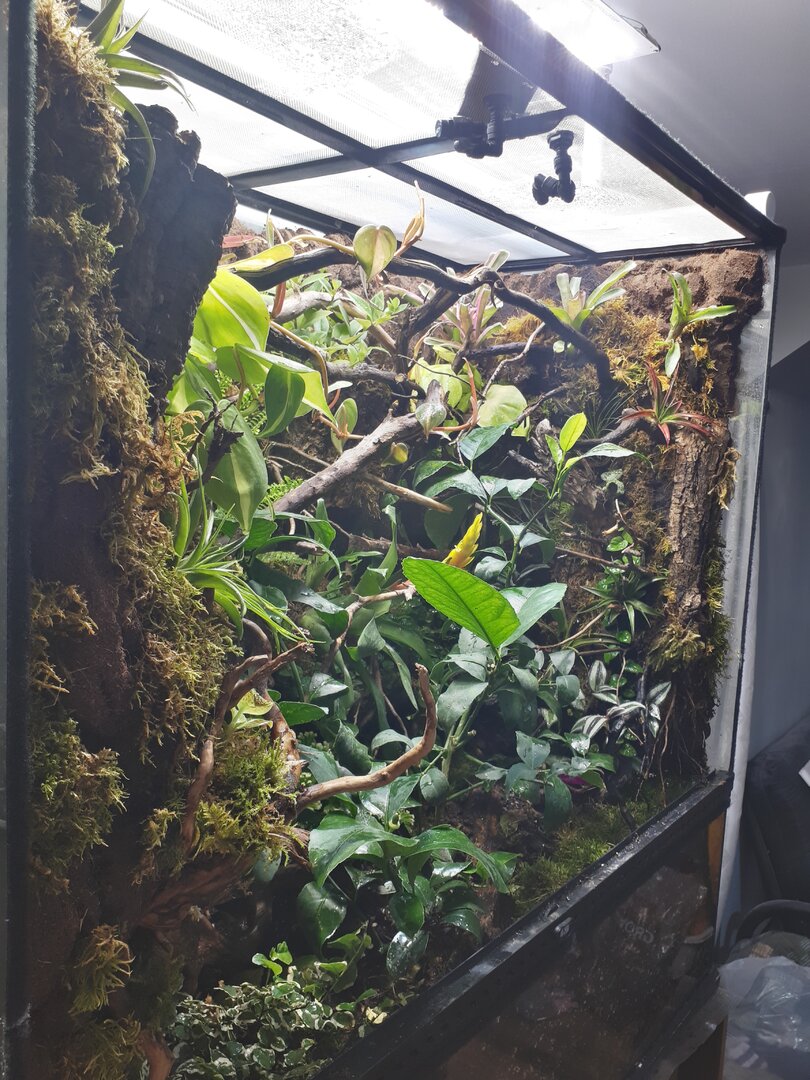 Right across: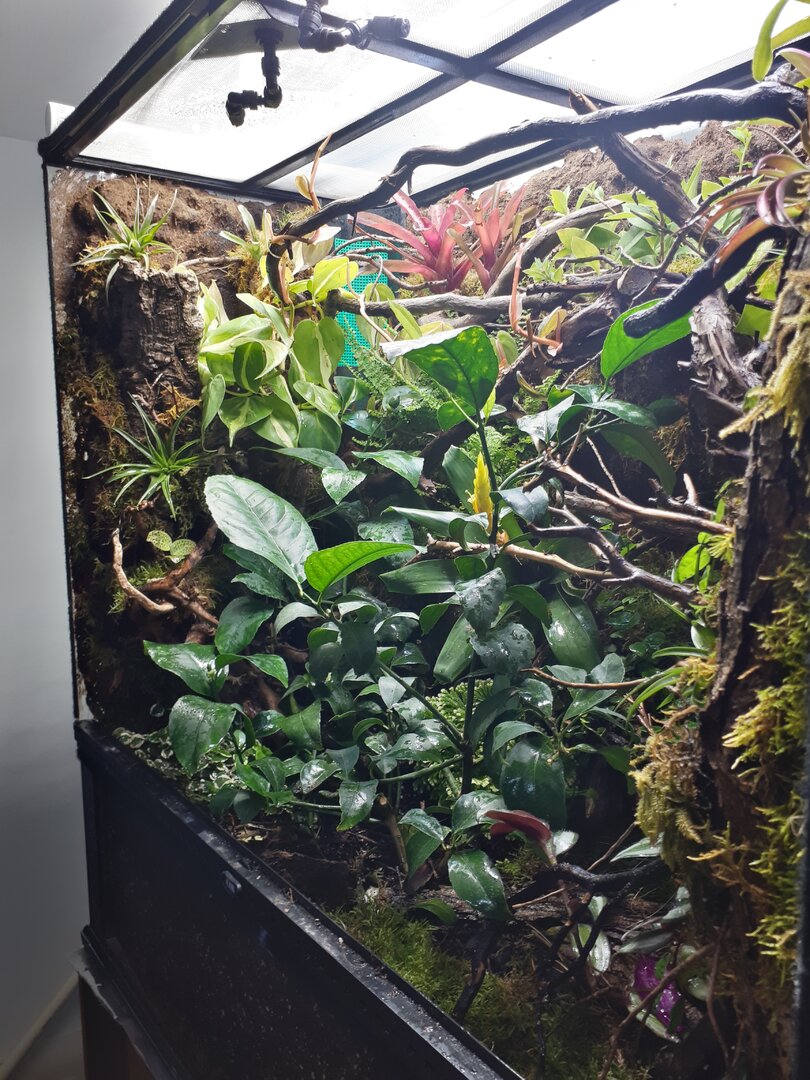 Close up of the right side, one of my favorite parts of the build: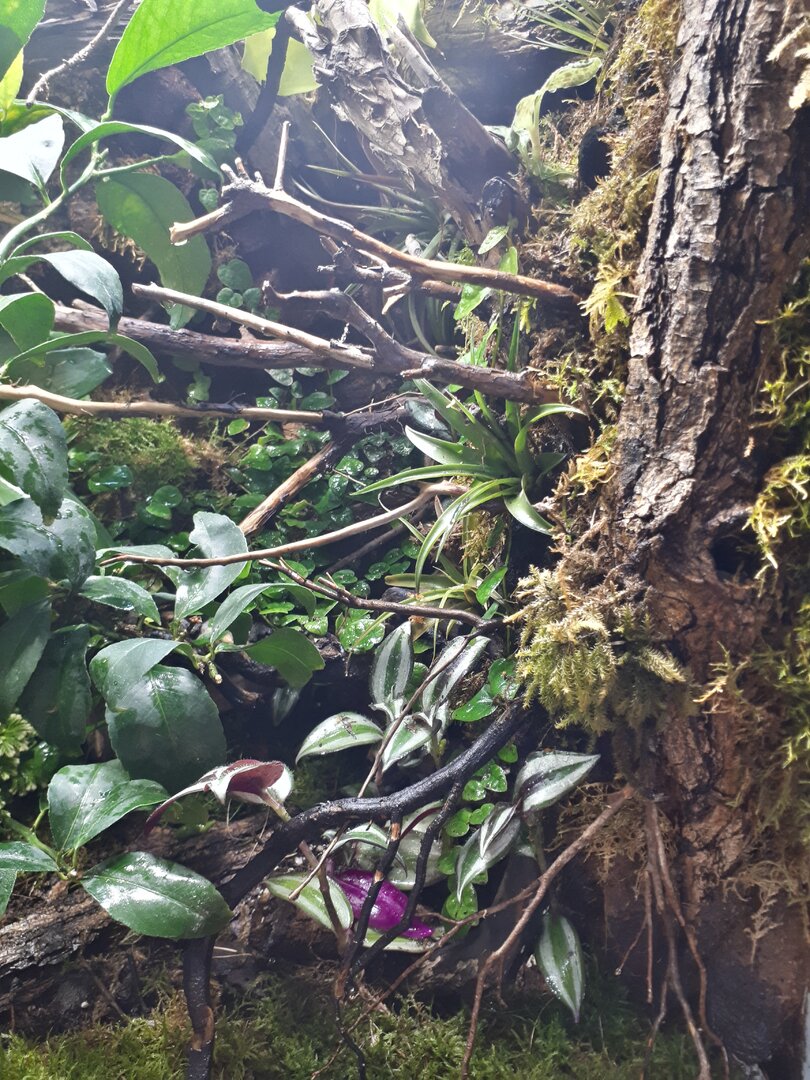 And for the plant nerds that love jewel orchids as much as I do...
Macodes sanderiana
Macodes petola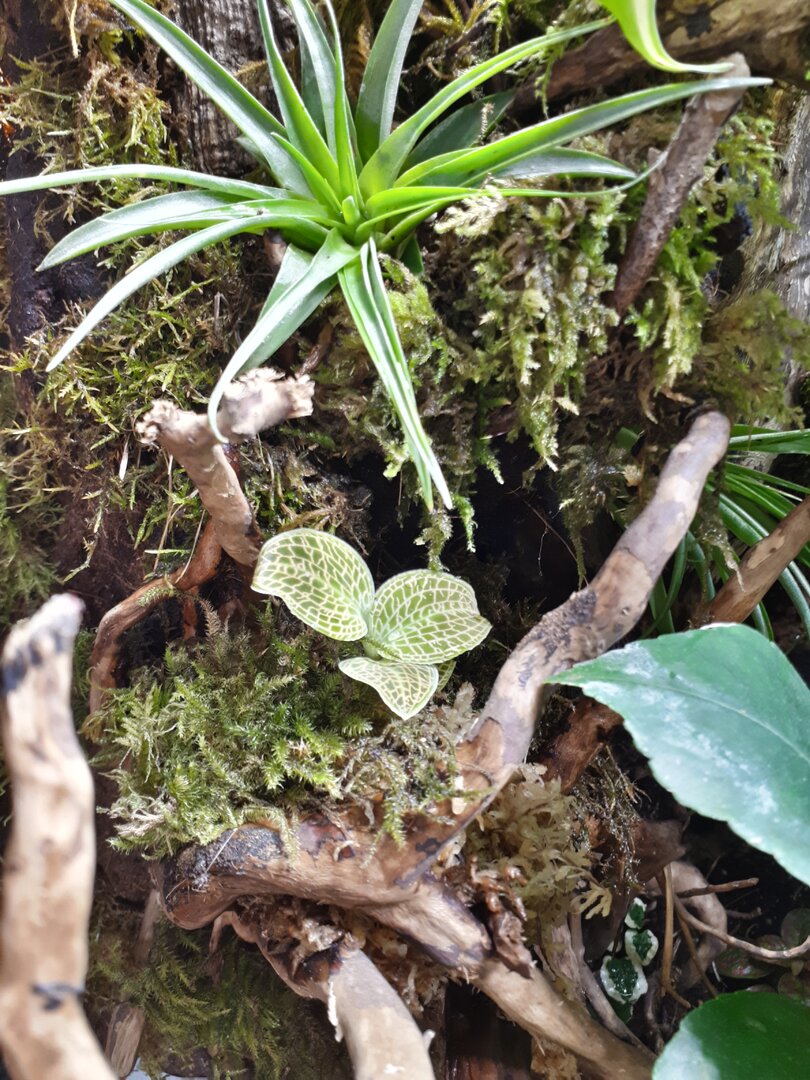 Dossinia marmorata