Hey everyone. Have a 6 month old panther and I'm asking about the basking. I know that 90deg F (88-92) is what I'm aiming for and here is the dilemma.
I'm measuring my temp with a govee small thermometer/hygrometer held to the basking spot with a vine.
Using a 100watt bulb on a dimmer to be able to control the temp. Dimmer is probably at 75% of max currently.
You can see from the graph of the week and the daily (yesterday) that it takes until about noon for the heat to ramp to range. If I bump the dimmer up, of course it achieves the temp faster but then is TOO hot as you can see with the red on the weekly graph when I was playing with it.
Is that an issue? I'm sure this is more data than most people have but as a "Trust the Science" (Man hasn't that phrase been bastardized in recent time) kinda guy I am looking for input.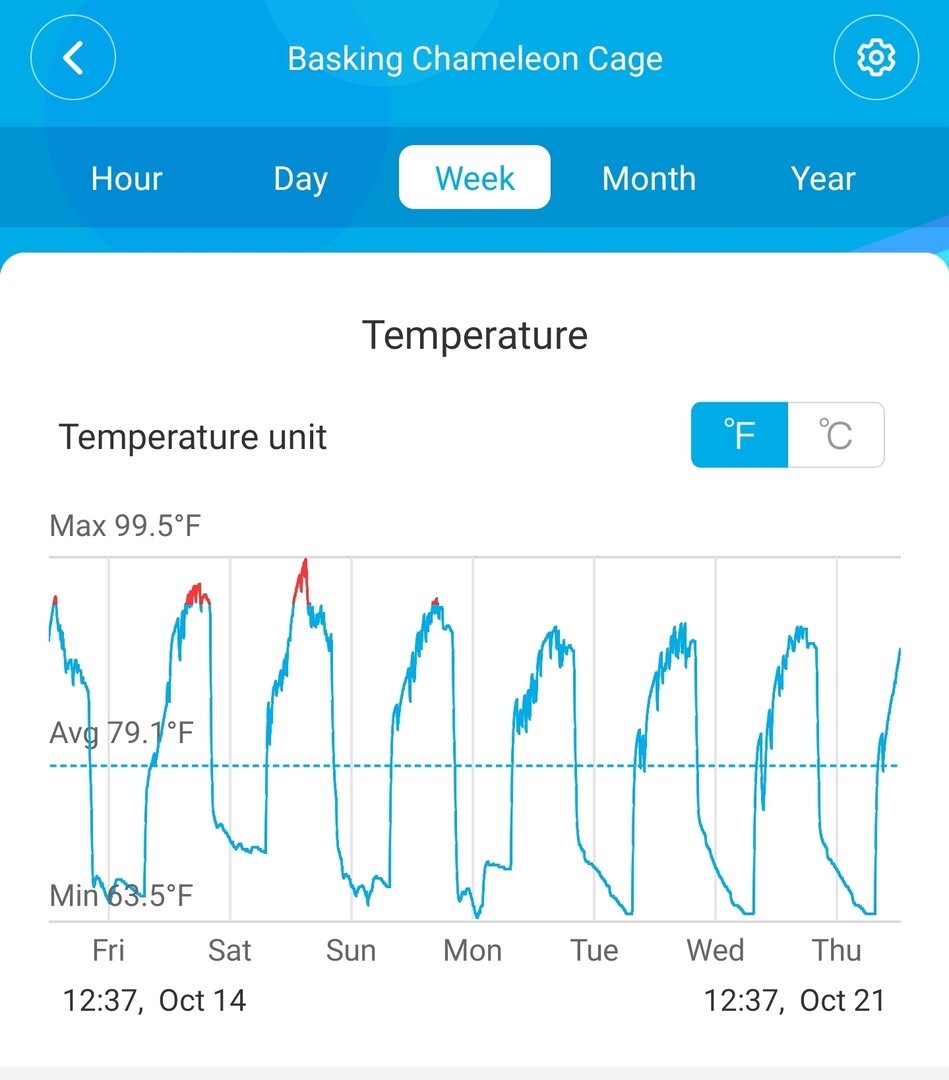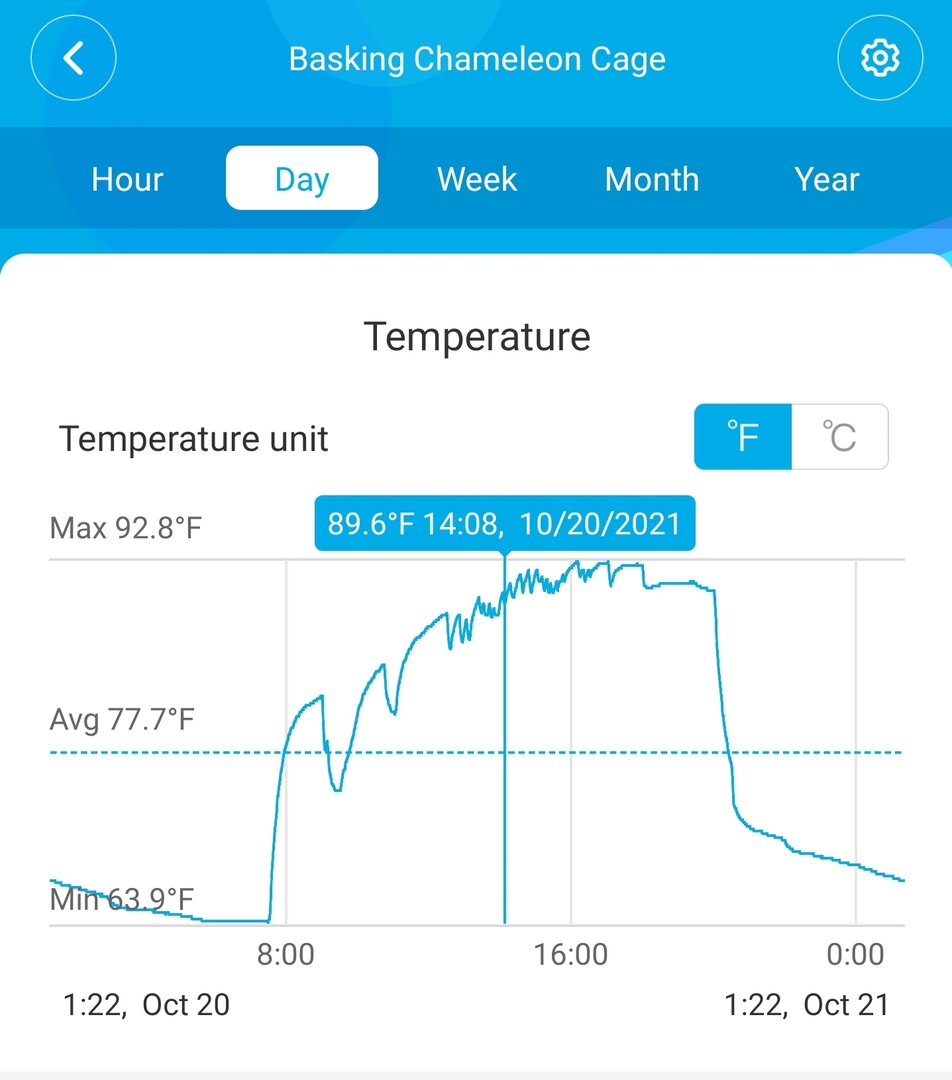 Last edited: